---
Oct 05 | 2020
(Europe Digital Special) Follow-up questions on carriers, China-US tariffs
So many questions, not enough time to answer them all during last week's Business Outlook webinar, part of Breakbulk Europe: The Digital Special. Here, Ekaterina Andreeva, panelist and commercial director for Volga-Dnepr UK, answers those unanswered viewer questions.
Q: If the pressure on profits (and viability) of carriers was bad pre-COVID, how can carriers continue to exist in such a volatile market?
Ekaterina:
The situation is indeed very tough but we have identified key areas of our business strategy which we will focus on as a possibility to continue to exist and develop.
Concentration on high-yield cargo which requires special dedicated solutions, likes of temperature and time-sensitive, dangerous good (including EV), e-commerce, high tech and others
Cooperation with our customers worldwide on long-term charter cargo programmes which are beneficial to both parties, as customers do not have to worry about capacity constraints and we, as a carrier, could keep on operating with confirmed loads
Agility in business activity with being always here for our customers, working 24/7 to coordinate all charter permits and finding the best logistics solutions
Expansion of traditional 'boundaries' – with the Group we are developing our Engineering and Logistics Center to guarantee the whole spectrum of supply chain solutions to our customers
Offering enhanced and simplified customer journey experience – we have strengthened our Cargo Supermarket solution where every customer has an access to the Group's expertise, fleet, experience through one-stop-shop option. This shortens the request-reply time significantly. Digitally-wise, we have improved more online booking options for our customers (mostly for scheduled operations) through our own website and partners' platforms.
Q: In your view, which areas of the world will be the most vibrant in 2021/22? Where are the biggest areas of opportunity?
Ekaterina:
We have already seen that some countries are quicker to recover given significant government supportive measures and stimulus, likes in the USA and China. That said, we expect them to be more vibrant in 2021/22. According to Seabury forecast, capacities between Asia Transpacific and Central America are already on the level of 2019, with FTK (CTK) of Central America region being only 4% lower compared to 2019 (IATA) which outpaces the overall market (-14%).
Region-wise, we might see more intra-region busines activities as there are still restrictions in place and second/third COVID-19 waves lockdowns. It is estimated that Middle East&South Asia will demonstrate the highest growth rates (over 18%) within the region (Seabury consulting), followed by Middle East Asia&South Asia – Africa (over 16%), Africa – Middle East & South Asia (over 15%).  Although traditional markets and trade lanes, likes of Europe-North America, North America – Middle East &South Asia will still be in a positive zone. 
Industry-wise, in 2021 we expect the revival of major projects in Oil & Gas, Aerospace, Energy and other sectors as more countries are reducing lockdown restrictions to support national economics, stimulate business activity and avoid further unemployment rate. Additionally, air cargo providers are getting ready for vaccine transportations.
Q: How has the US - China trade war impacted multipurpose cargo flows? Are there any new trade lanes & markets developing as a result?
Ekaterina:
The US-China trade war has been impacting the air freight market for quite some time already and we have seen that the tariff policy resulted in:
Relocation of manufacturing sites to neighbouring countries (Vietnam, Bangladesh, India, etc), with the surge of air cargo volumes. As a result, we have seen many carriers (both scheduled and charter) operating their flights to/from these counties to leverage emerging volumes.
Re-shoring and near-shoring of manufacturing sites, with lots of companies 'returning' their production facilities back or relocating closer to the areas of consumption to the Eastern Europe, Mexico or even the USA. This had a negative effect on air cargo market, as previous volumes switched to 'slow logistics' (trucking, sea). On the other hand, we see charter opportunities to deliver essential spare parts/equipment for production relocation.
Active development of 'Made in China 2025' – a state-led industrial policy that aims to make China dominant in global high-tech manufacturing. This will lead to advanced development/manufacturing of high-tech products (semiconductors, electrical equipment), as well as electric vehicles and will stimulate traffic volumes from China to other countries.
Q: Remote surveys (for ships and for cargoes) have been forced on the industry during the pandemic, putting further pressure on crews to facilitate them. How are crews coping with that on top of all the other stresses on them at the moment?
Ekaterina:
Remote surveys/inspection have been tested before COVID-19 as a viable option to save operational costs. Unfortunately, it is still impossible in aviation sector, where line maintenance and various types of checks need to be physically completed to guarantee airworthiness.
Although, with the latest development of artificial intelligence, digital twin technology, implementation of Internet of things and other disruptive technologies, MRO providers are aimed at enhancement of maintenance performance, eliminating human mistake factor, increasing accuracy of works, cutting down the time spent for routine maintenance work (visual checks), and increasing flight safety.
Apart from that, it facilitates maintenance cost savings, which amount to the lion's share of airlines operating costs.
Watch the Business Outlook
webinar replay
featuring Ekaterina.
About the Author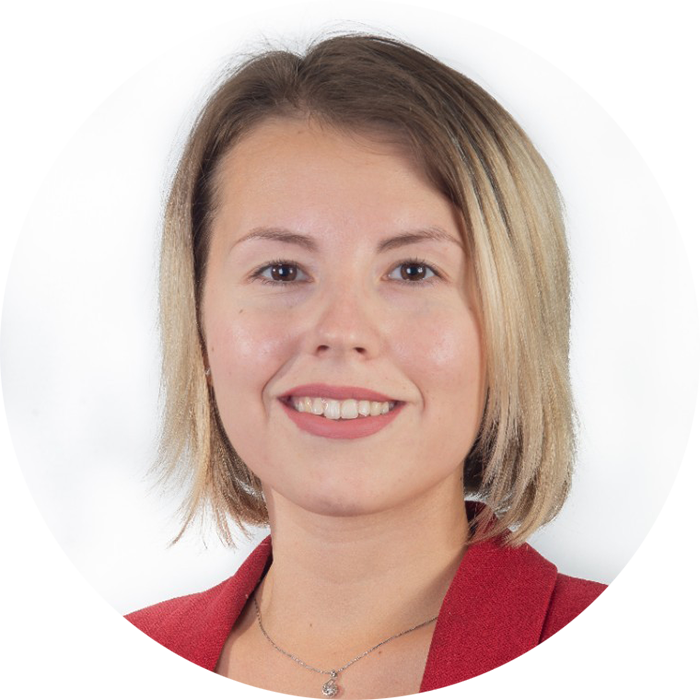 Ekaterina is the commercial director at Volga-Dnepr Airlines, based in London. She has been working there in various roles since 2012. She is responsible for business development, sales, key account management and customer service globally.
---
Related stories
Breakbulk New Normal: Wake Up, Wise Up
Carriers Find Themselves in a Spot
Roger Strevens on How to Achieve Real Sustainability
Project Logistics 2030 (Part 1 of a 6-part series)
---
Subscribe to BreakbulkONE and receive more industry stories and updates around impact of COVID-19.