---
Oct 05 | 2020
Part 1 of Sven Hermann's advice for companies aiming to be future-proof
by Sven Hermann
If we ask ourselves which digital trends and technologies will change the breakbulk business between now and 2030, it is quite difficult to answer the question. There is no guarantee for the rights answers. We can`t be sure about anything, not about how digital trends will change business, nor about their impact on processes along the supply chains of our industry and existing business models. But unlike Albert Einstein, we should worry about the future. While he is right—the future comes soon enough—we need a vision and strategy for it.
We will have to reconsider and change it often but without our own ideas, creative predictions and a digital roadmap for the next years, we will be lost. To say it with another last retrospect and quote by Winston Churchill, who said we should "never worry about action, but only inaction."
My presence in the recent webinar "The Breakbulk Technology Landscape: Gaining a Competitive Advantage" (watch the replay) showed that the biggest challenge a company is facing when it comes to implementing new technologies is a lack of vision and strategy, which was the most voted for answer in a poll to the webinar participants. Further main challenges were missing training and development programs and insufficient skills within companies. We also asked which technologies will impact the breakbulk business most over the coming years, an industry that has fallen behind when it comes to digital transformation. The top five responses were:
Big data analytics
Platforms
IoT
Blockchain
Drones / Aerial Vehicles
Our forthcoming article series together with Joerg Breker, senior executive expert logistics for thyssenkrupp Industrial Solutions, and other experts will help you to prepare for the future by providing different views and scenarios of how our industry could look in 2030. We will provide some technology deep dives and focus on several supply chain parts from purchasing and tendering to site logistics. But that won`t relieve you from developing your own vision and strategy for an increasing digitized business with changed customer expectations and market conditions as well as likely new competitors.
For that process you will need the skills and confidence in the ongoing development of your digital competences. Breakbulk business is still a people business but the tasks—the what and how to do it—will change dramatically. Invest and start collaborating now. There`s no need, and especially for small- and medium-sized companies, and no promising way to do it alone. Be open for co-creation and defining new services and products, processes, and business models with your customers, services providers, startups, research institutes, universities and even your competitors. Master the future together and use our series of inspiration for your start or ongoing journey towards the digital age of breakbulk business.
COMING UP: In the Oct. 20 edition of BreakbulkONE, the second part of the series will focus on platforms and how they might revolutionize project logistics within the next 10 years.
More from Sven Hermann:
Video replay from The Breakbulk Technology Landscape: Gaining a Competitive Advantage
Adopting Technology by Storm
How to Create a Business Strategy that Works in Five Years
ProLog Innovation Survey Says Digitalisation Critical to 'New Normal' Success
Cautious Innovators, the Need to Capitalize on Tech Opportunities
Baby Steps with Digital Innovation
About the Author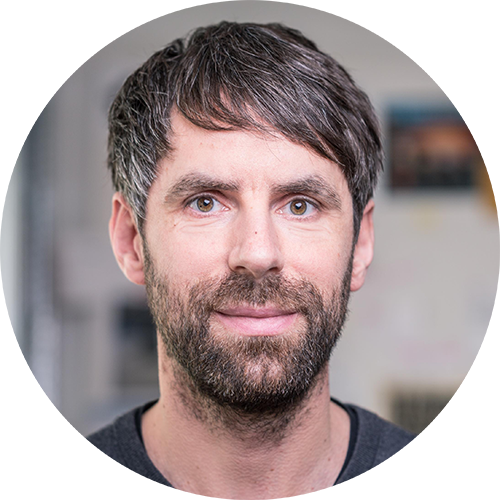 Prof. Dr. Sven Hermann is founder and managing director of ProLog Innovation GmbH, professor for logistics & supply chain management at NBS Northern Business School Hamburg and chairman of the association LogistikLotsen für die Metropolregion Nordwest e.V. He is co-founder of the Creative Coaching Collective and worked several years in the logistics and purchasing business for industry and logistics companies.
ProLog Innovation is a consulting company for organizational development and innovation management in logistics. Focused on digital challenges and the chances of new work, ProLog Innovation works with industry and logistics service provider customers especially in the segment of project and breakbulk logistics.
---
Related stories
Breakbulk New Normal: Wake Up, Wise Up
Carriers Find Themselves in a Spot
Roger Strevens on How to Achieve Real Sustainability
Business Outlook Webinar Follow-up Q&A with Volga-Dnepr
---
Subscribe to BreakbulkONE and receive more industry stories and updates around impact of COVID-19.