---
Oct 05 | 2020
(Europe Digital Special) Advice to leadership on change, culture and survival
Following last week's webinar "Growing a Sustainable Future," Roger Strevens VP - Global Sustainability for Wallenius Wilhelmsen, takes this opportunity to answer additional viewer questions.
Q: What is the best way to keep sustainability a 'hot topic' and keep the current momentum going?
Roger:
The answer centres around realising the increasing significance of sustainability to so many business stakeholders. The interests in sustainability of those stakeholders, whether they're customers, lenders, investors, employees or authorities, can vary widely, however the trend is absolutely clear: they know more, they expect more and, therefore, the necessity to engage effectively is getting clearer all the time.
Considering the implications of sustainability are affecting many, if not all, corporate functions, companies are strongly advised to entrain it in their core business strategies, processes and culture. Moving sustainability from being a corporate sideshow to being a business-critical theme will, by definition, keep it in focus.
It's also important that company leaders realise that their ability to set the agenda or the pace of change on sustainability is very limited; its growth to prominence will happen with or without them; so the choice executive leadership have is to get ahead of it or get left behind.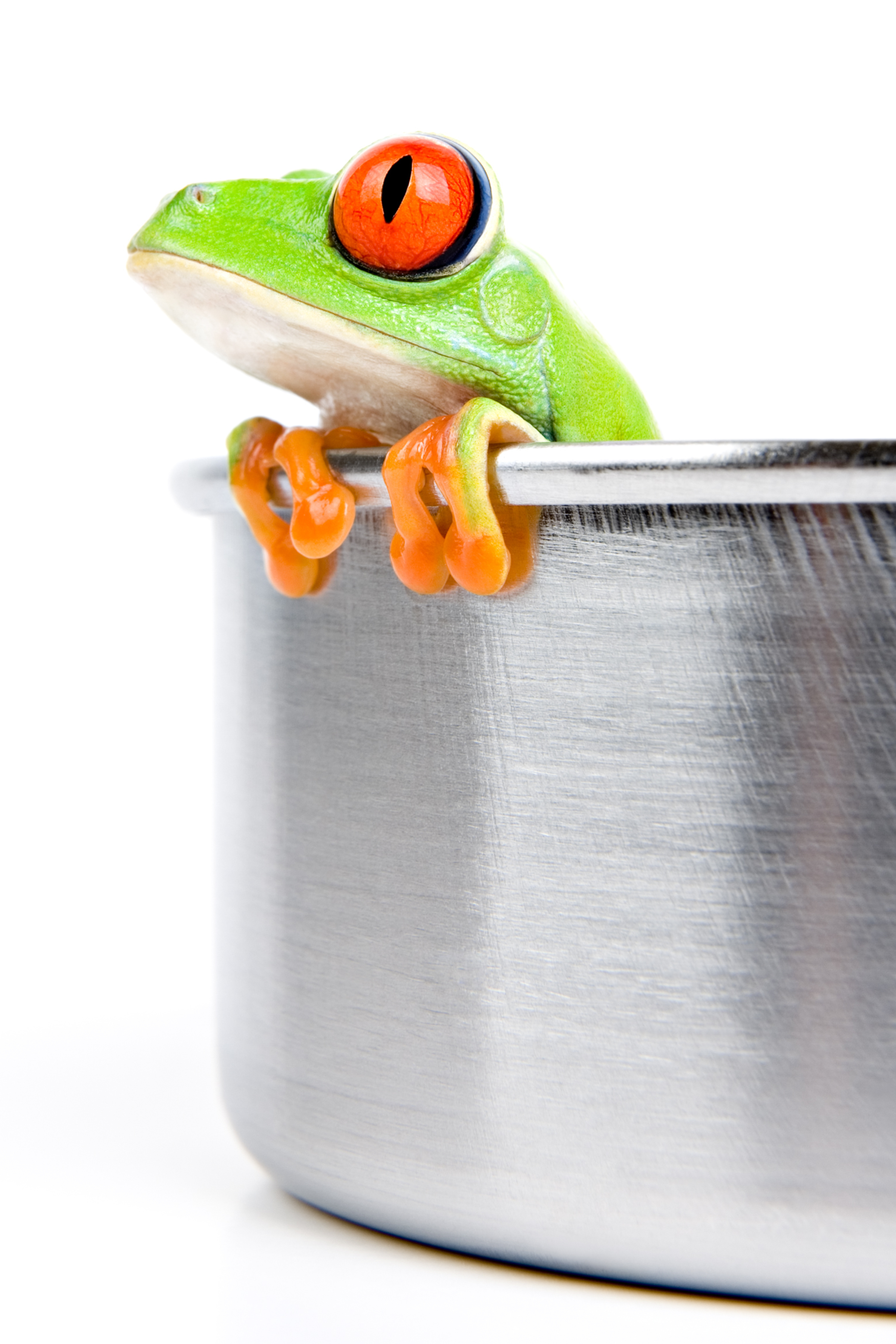 Lastly, there is a danger that many executives will fall victim to the frog-in-the-kettle sustainability maxim. Sustainability is transforming industry in what tends to be a gradual, but inexorable way. For most executives, and for most of the time, there'll be some other more immediately pressing issue to tend to. The risk then is that one day those executives will be confronted with the harsh realisation that their business has been badly weakened by failing to engage, or worse, that they're becoming obsolete because of it.
The best way to keep sustainability as a 'hot topic' is a constant discussion with all parties in the industry—constant updates from top management all the way down. In that process, improvements and future development can be found.
Q: Do you have any future plans (globally maybe) concerning that?
Roger:
They say that culture eats strategy for breakfast. In the same way, companies that manage sustainability successfully have more than a good business-integrated sustainability strategy; they have made it a part of their culture, their purpose and their identity. By doing that they have moved beyond treating sustainability as an abstract plan or set of activities, they have bridged the gap to people and the way they feel, behave and work; they've made it relatable.
Of course, the foregoing is much more easily said than done, but it's probably the most fundamental thing to get right because otherwise sustainability may always remain as somebody else's job. That approach doesn't work for safety or quality, and it won't work for sustainability either. All hands on deck is what's needed
Q: Will sustainability take a backseat in the current COVID-19 environment?
Roger:
Except for the initial weeks of the COVID-19 emergency when there was massive disruption to everything, our experience would suggest that, if anything, sustainability has become more prominent than before. One reason for that is the relationship between corporate resilience, which has emerged as a major topic du jour, and sustainability. Good sustainability management is future-oriented and sensitive to changes in the (business) environment, both of which are key attributes to good corporate resilience.
Aside from the foregoing, the premise of the question is interesting consider; why would sustainability take a backseat because of COVID-19? If the answer is that sustainability initiatives represent just a cost and burden then best course of action is to get better at sustainability, rather than to ditch it. Sustainability is transforming business and is, therefore, something that has to be contended with anyway; companies cannot opt out. Moreover, any sustainability initiatives that are worth their salt, should contribute as much to conventional business value creation as they do to driving positive change.
Q: Is the breakbulk and project cargo industry taking enough responsibility for the climate?
Roger:
Breakbulk and project cargo are no more or less immune to the climate agenda than any other segment of the industry. How well that fact is recognised by the participants (whether they're shippers, forwarders or carriers ) in the segment varies widely … just as it does in other segments too.
Overall though, the trend is unmistakeable: steadily more shippers and forwarders are adopting supply chain sustainability management. The drivers for this include the need to mitigate (reputational and legal) risk, the need to improve supply chain resilience and the need to find strong logistics partners for what is clearly going to be a very disruptive period as the transition to low and zero emissions freight services really gets underway. It's interesting to note that all of these factors are business motivated. Good business management and sustainable business management are two sides of the same coin; one cannot exist without the other.
"Good business management and sustainable business management are two sides of the same coin; one cannot exist without the other.
Q: How often does reverse logistics come up in conversations about sustainability and what are your businesses doing in this area?
Roger:
Historically reverse logistics has not been a large part of the freight services Wallenius Wilhelmsen's provides. On that point it's important to note that we cater to demand rather than create it!
Perhaps the main reason for the low proportion of our activity that reverse logistics represents is that the cargo we transport—vehicles and heavy machinery—are made of materials (metals) that are valuable and which are often possible to recycle within the country in which the vehicle or machine is used.
In specific market sectors, like mining, the trend to refurbish or overhaul machinery to dramatically extend its lifetime is now well established. Depending on where the overhauling work for a given machine needs to be done, we may fulfil a reverse logistics service. We are as well able to manage the logistics from the field back to the factory as vice versa.
Looking to the future and the growth in electric vehicles, there may be an increased role in reverse logistics for the Group regarding batteries, which require specialised handling and recycling techniques.
Q: How is the CMA CGM and Maersk Cyber Attack changing the game?
Roger:
These cases simply demonstrate that shipping and logistics can be the target of cyber-attacks in the same way as virtually any other business sector. All companies are advised to evaluate the risk of attacks and to deploy measures accordingly that protect valuable and or confidential information, and ensure business continuity.
Watch the "Growing a Sustainable Future" webinar replay
More from Roger:
Sustaining Through COVID-19
No Turning Back Now
Covid Can't Sidetrack Sustainability
Reality of IMO 2020
About the Author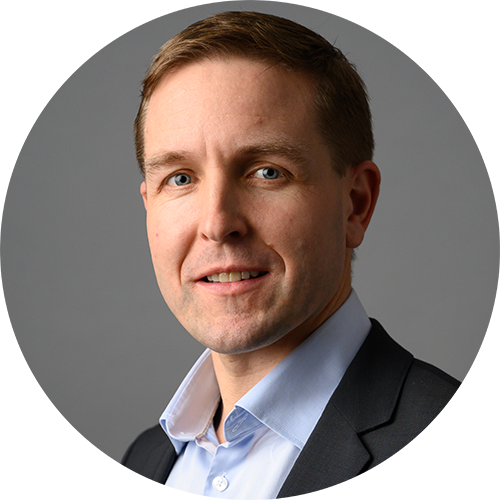 Environmental industrialist, sustainability native. Working with and across all corporate functions to advance sustainability interests while creating business value.
As VP, Global Sustainability for Wallenius Wilhelmsen, Roger's activities range from pressing for progressive, but pragmatic outcomes in environmental regulatory affairs to working with innovators and like-minded industry partners on the sustainability challenges of the logistics industry. He seeks to creating value for multiple different stakeholder groups through building and leveraging the group's sustainability profile and actively seeking engagement.
Roger also currently serves as the chair of Trident Alliance, an industry initiative campaigning for effective enforcement of sulphur regulation to protect health, environmental and fair-competition interests.He is a Board Member of the Ocean Exchange, a forum for acceleration sustainable innovation and he is a Steering Committee member of the Ship Recycling Transparency initiative. In September 2019, he was accepted as a Member of the SASB Standards Advisory Board for marine transportation.
---
Related stories
Breakbulk New Normal: Wake Up, Wise Up
Carriers Find Themselves in a Spot
Business Outlook Webinar Follow-up Q&A with Volga-Dnepr
Project Logistics 2030 (Part 1 of a 6-part series)
---
Subscribe to BreakbulkONE and receive more industry stories and updates around impact of COVID-19.