Breakbulk Veterans consist of some of the most experienced logistics professionals in the business who have been regular contributors to BreakbulkONE. Join them to hear how they solved project snafus to apply to your own challenges today.
Interested in becoming a Breakbulk Veteran? If you have been in the business for at least 20 years and have experiences to share, we' like you to join the group. Expect get-togethers at Breakbulk events in 2021, write one story per quarter and enjoy networking with peers. Email Breakbulk Marketing & Media Director Leslie Meredith for details at
Leslie.Meredith@breakbulk.com
.
PANEL
Breakbulk Veterans Chair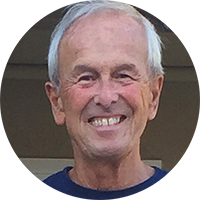 John Amos, President, Amos Logistics
Former Global Head of Logistics for Bechtel Corporation
More to come!