---
Dec 07 | 2020
(Americas) Former Ex-Im Director Dan Renberg Offers Beltway Insights on Trade, Infrastructure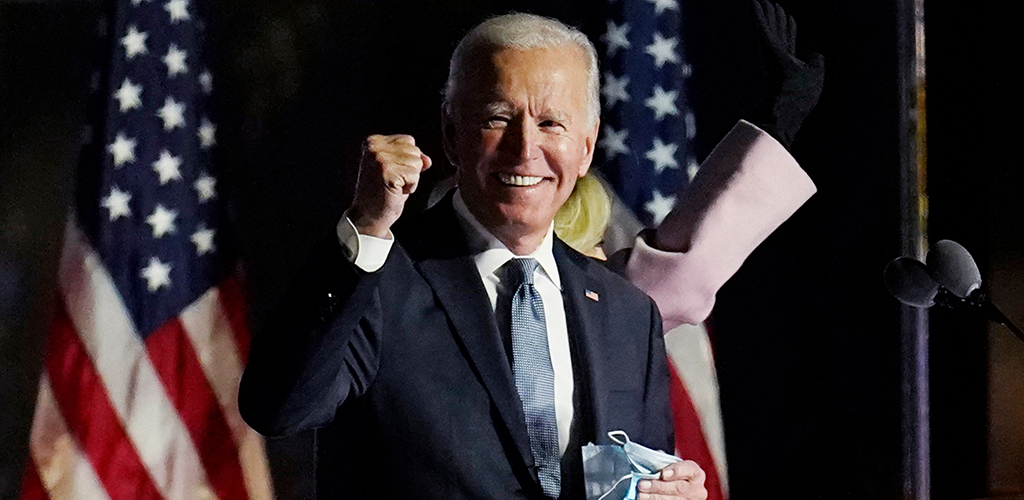 By Gary Burrows
For project and logistics industry leaders attempting to guide their businesses into the new year – and leaving 2020 in the rearview mirror – Ex-Im Bank and Washington Beltway veteran Dan Renberg offers some navigational guidance.
Speaking during an Exporters' Competitive Maritime Council (ECMC) web meeting, Renberg, now head of government relations practice for the law firm of Arent Fox, offered insights from his decades of public service.
Renberg prefaced that his comments assume that former Vice President and President-elect Joe Biden will be inaugurated Jan. 20. "To the extent that offends anyone, I apologize, but I'm trying to deal in the world of the real right now. I think that's where we are."
Renberg, a former legislative director and deputy chief of staff to a Republican senator, joined Arent Fox as a partner in 2003, and is recognized as a top federal lobbyist.
Trade Policy
The new Biden administration will inherit "a trade environment that's been quite full of conflict," Renberg said, and tariffs and free-trade agreements will be a major hurdle. However, he said "government by tweet should give way to something more stable."
Trump trade policy, he noted, "focused on tariffs and duties, and renegotiation of NAFTA, abandonment of the Transpacific Partnership Agreement, and often using national security as a cover for things that he wanted to do in the area of aluminum and steel tariffs as an example." Further, tariffs were imposed on European imports as part of the Airbus-Boeing feud.
"We think Biden may be less tariff heavy in his approach, and he's going to look to multilateral collaboration more than Trump, and include a re-engagement with the WTO (World Trade Organization)." He believes the U.S. business community has a "pent-up demand" for such an approach and engagement.
The pandemic demonstrated the need to reduce trade barriers and to support U.S. manufacturers, and Renberg expects the new administration to make it a higher priority.
Any efforts towards trade policy initially will be muted by an emphasis on COVID-19 and economic stimulus, he said, anticipating a "laser focus" on the pandemic and a series of what Biden's transition calls "dramatic domestic investments."
Biden said he'll unveil his trade plan after Jan. 21. In the transition, though, his trade review team has been working with the U.S. Trade Representative and Congress, as well as labor advocates, including many who were involved in the replacement for NAFTA, the U.S.-Mexico-Canada Agreement.
Free Trade Agreements
After his first 100 days, Biden will need to engage in bilateral trade agreements with the United Kingdom as well as recently launched U.S.-Kenya FTA talks.
Renberg believes "trade-sensitive stakeholders … are going to lean on the administration and Congress and force more of a multilateral approach with our allies, instead of what has taken place." China "will continue to be a problem for American trade policy."
Any future FTA efforts will require climate change provisions by the new administration. Biden's planned appointment of former Secretary of State John Kerry as a "climate change czar … is an example of the priority that will be given," Renberg said.
As Biden's trade policy ramps up, attempts to strike trade agreements will be dependent on U.S. trade promotional authority, previously referred to as "fast track, a parliamentary procedure structure that allows for expedited consideration of any free trade agreements that are arrived at," coming down to a congressional up-or-down vote, he explained. The statue authority expires June 30, and he doesn't expect Congress to muster a new fast-track bill by then. "It will likely be extended informally without any changes, and there will have to be at some point a coming together between republicans and democrats and the White House to figure it out."
Infrastructure
Infrastructure is a topic that draws many questions for Renberg and Arent Fox.
"The question is not should there be an infrastructure bill – everyone agrees there should be one," he said. "The problem is whether Congress and the new administration will try to pay for it by cutting other spending or coming up with new revenue sources," which has stalled any infrastructure efforts over the last several years.
Any success towards solving the "abject horror in some parts of our country in terms of roads and bridges," and the trillions of dollars in funds needed, likely hinges on increasing the gas tax – or a vehicle miles traveled option. The latter would address the growth of electric cars, which use the roads and highways, but don't pay the gas tax which funds the Highway Trust Fund that pays for highways, bridges and mass transit improvements.
"Unless they decide to spend another trillion dollars without budgetary offset, they are going to have to find a funding mechanism that can withstand the potshots from the extremes," Renberg said.
In a recent Zoom call that included House Ways and Means Chairman Richard Neal and other transportation stakeholders, he said Neal "wants to make it a high priority. He's already talking with the Biden transition."
With the great potential of investing in infrastructure as economic stimulus, he envisions the first six months of 2021 bring a lot of "momentum and enthusiasm" about infrastructure spending, which will include broadband deployment and ports. But how to pay for it remains the multitrillion-dollar question.
Congress
The U.S. faces a "significant difference starting Jan. 3," when the 117 Congress is installed, Renberg said. There will be at least seven new senators and 55 new House members as a result of the 2020 elections. In addition, the House will add a record 25 new congresswomen.
The Senate currently sits at a 50-48 GOP-to-Democrat margin on Jan. 3, with two Jan. 5 Senate runoff elections in Georgia still to be decided.
Arent Fox anticipates the GOP will maintain Senate control, he said, which will leave the chamber's leadership at status quo. However, the Georgia runoffs will delay some committee organizing, because of the potential for a shift in majority.
He anticipates House Democrats will maintain a majority by the lowest margin since World War II. With three races still to be decided, Democrats will "only be four or five above the 218 in order to have a majority to pass legislation." He said that could tie House Speaker Nancy Pelosi's hands "as she tries to implement not only (Democrats') own initiatives, but those of a new democratic administration."
In races of the tightest of margins, Renberg noted the Iowa congressional race in which Republic Mariannette Miller-Meeks beat Democrat Rita Heart by six votes out of about 396,000 total following a recount. "If you ever wonder whether your vote matters … "
With a meager majority, Pelosi faces the risk of defection by more than a handful of members on any partisan attempts. Renberg noted that "an interesting dynamic" is growing progressive representation, which could potentially disrupt House leadership.
"What we're wondering is whether the progressives are going to be like the Tea Party on the left … as former Republicans had to contend with the Tea Party on the conversative side," he said.
All evidence during the transition implies a fairly centrist approach, he added, starting with Janet Yelln, former Federal Reserve chair, as the nominee for Treasury Secretary; Brian Deese as head of the National Economic Council; Cecilia Rouse as head of the Council of Economic Advisers; and attorney Katherine Tai, a House Ways and Means staffer, as U.S. Trade Representative.
"A lot of progressives are actually starting to wring their hands a little bit," he noted. "They feel they were instrumental in getting (Biden) the win, and are wondering whether there will be true progressives at the table in multiple seats."
As far as Congressional committees, the Senate Finance Committee should see Sen. Mike Crapo, R-Idaho, replacing Sen. Chuck Grassley, R-Iowa. Crap is "very, very active on agricultural issues; he's been kind of an ardent free trader," Renberg said. Sen. Ron Wyden, D-Oregon, will continue as ranking democrat on Senate Finance, barring a democratic sweep in the Georgia runoffs.
In the House, Rep. Richard Neal, D-Mass., will remain Ways and Means chairman, and Rep. Kevin Brady, R-Texas, will be the top Republican.
Ex-Im Bank
Renberg is well aware of the U.S. project and transport industry as a former director and board member of the U.S. Export-Import Bank. Today, the Ex-Im Bank is "in nice hands. Chairman Kimberly Reed has done a very nice job of helping move the agency along."
The best aspect for the export credit agency today, is that the latest congressional Ex-Im reauthorization was for an extended period of seven years.
Further, he anticipates that "the incoming Biden administration will be supportive … and will know how to leverage in terms of supporting U.S. jobs. I'm very optimistic."
---
About Dan Renberg, Head of Government Relations Practice, Arent Fox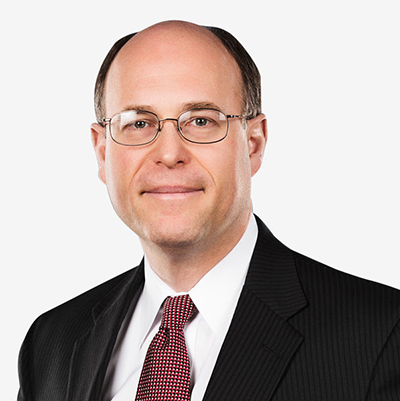 For more than 25 years, Dan has worked in Washington, DC either in public service or as an advocate before the Congress and Executive Branch. A former Legislative Director and Deputy Chief of Staff to a Republican senator, and a former presidentially-appointed official at a federal trade agency, Dan has helped numerous corporate, association, and nonprofit clients since joining Arent Fox as a partner in 2003. Recognized as a top federal lobbyist, one of Dan's advocacy efforts was included as one of the "Top 10 Lobbying Triumphs of 2009" by The Hill and he has been listed for his government relations work in the 2014, 2015, 2016, 2017, and 2018 editions of "The Best Lawyers in America," the nation's oldest peer-review directory for lawyers. In addition to serving as co-practice group leader of the Government Relations practice group, Dan also serves in the International Trade and Transactions practice group.
arentfox.com
About Exporters' Competitive Maritime Council (ECMC)
Representing America's largest shippers and their customers to shape a competitive export environment for projects around the world, the group addresses project cargo, export trade and transportation issues.
ecmc.info
---
Subscribe to BreakbulkONE and receive more industry stories and updates around impact of COVID-19.