---
Feb 19 | 2021
Education Day Session Details Career Opportunities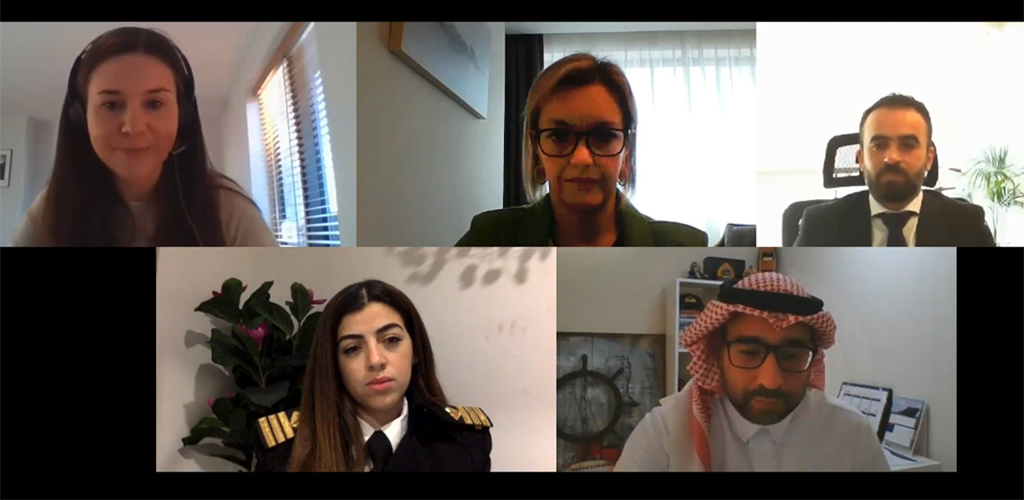 By Gary Burrows
When considering a career in the maritime sector, "you can see how deep is your horizon," said H.E. Eng. Hessa Al Malek, advisor to the Minister for Maritime Transport Affairs, the United Arab Emirates Ministry of Energy and Infrastructure.
Al Malek and others discussed the burgeoning opportunities the supply chain industry offers during Breakbulk Middle East's Education Day, held virtually as part of the Breakbulk's Digital Special. The session was titled, Why Consider a Career in Project Cargo, Logistics and Maritime?
The UAE has achieved a leading ranking among global maritime competitiveness indicators, Al Malek said, "and to maintain our position, or even to achieve a better position, we need strong local and high-caliber experts of the maritime sector. And that will come with our passionate students, who will spend their time and their effort … to build their professional skills to lead this sector."
Al Malek and Capt. Sahar Rasti, CEO of SJR General Group, emphasized the global role the maritime industry takes, as 90 percent of worldwide commodities move on water, and the Middle East boasts major shipping lines and port operations, including two of the top 10 global container ports.
"Without the maritime industry, the world economy would collapse," Rasti maintained. "Joining the marine industry is being part of the bigger picture. It's not just boats."
"That's why it is the major contributor in the components of the blue economy we are looking to boost … in the Middle East region," said Capt. Ahmed Youssef, associate dean of the Maritime Transport Technology College, of the Arab Academy for Science, Technology and Maritime Transport, or AASTS.
Training Leaders
The UAE and the Middle East benefit from "strong maritime academies, which will assure that they will provide us with a strong maritime generation, who will lead and shape our maritime future," Al Malek said.
The AASTS is a leader in developing future careers within the shipping industry, Youssef said, with its graduates being major contributors worldwide and in the Middle East region. The maritime industry requires a strong technical foundation, and AASTS focuses its curriculum to ensure its graduates are well-based.
"A career in the cargo handling and operations sector is very promising for our students," Youssef said. Academy graduates will be trained to work in cargo operations, afloat and ashore, including handling and logistics. Cargo operations cover dry cargo, oil and gas, as well as "a solid background on the cargo economy and logistics.
But there's so much more.
"We are working on developing students' skills, intellectual skills and their critical analysis in order to be of a caliber to meet the future challenges, he added. "We are living in the digitalization era, and everything now is working virtually, from Internet of Things, blockchain to big data analysis," all with huge impact on the shipping industry as well as global business.
Academy graduates will face the advent of autonomous vessels, smart ports, combating cyber security – a main concern for such an amount of exchange of data, he said. The academy strives for "smart graduates that will be able to deal with this new valuable and changing world."
Scanning the Horizon
Upon graduating, Rasti said she found "significant opportunities" through the maritime industry, including building lasting friendships on board and experiencing cultures and learning experiences onboard and off. She also credited the industry for providing women equal opportunities.
Whether colleagues had previous experience or were complexly new to commercial shipping, they found diverse and engaging roles to suit all skill sets, she said.
Industry opportunities are also evolving, Rasti said, noting advancing technologies and environmental and changing rules among governments, agencies and trade regions.
What's more, academy training and initial experiences open doors toward other shore-based roles. "Qualifications and experience gained also translate to other industrial areas. Opportunities expand to thousands of shore-based jobs," she added.