---
Dec 07 | 2018
Zeaborn Invests in TecPier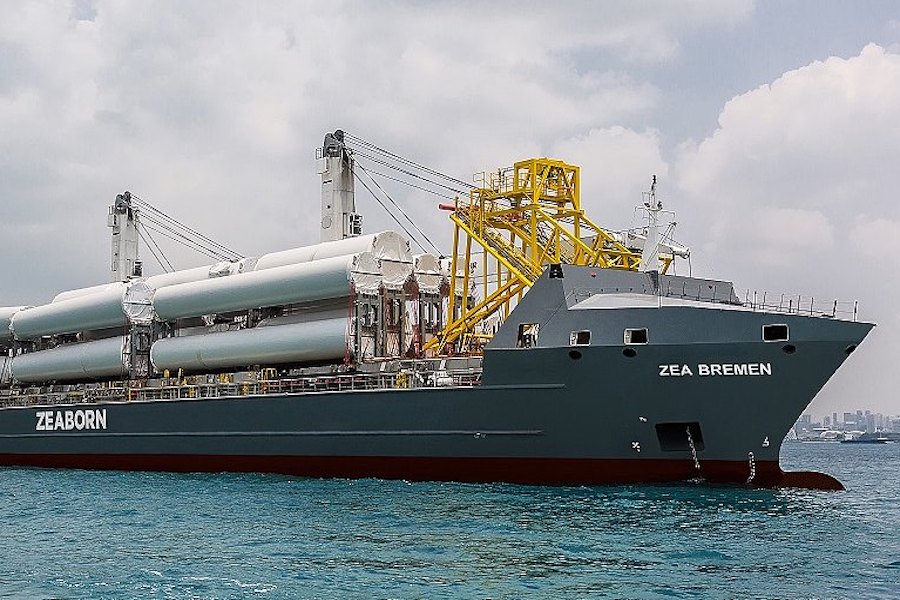 Breakbulk shipping line Zeaborn has partnered with Bitstone Capital and Inno Real to back a new maritime technology investor TecPier.
TecPier will invest in emerging digital businesses with the capacity to "completely transform the industry as we know it today," according to Jan-Hendrik Többe, managing partner of the Zeaborn Group, and investment will be primarily in start-ups in the pre-seed and seed phases.
"We have already identified more than 150 maritime start-ups and interviewed various founders. We see great potential for the shipping industry, especially in the fields of energy efficiency, online marketplaces and digital process optimization in the coming years," TecPier founding partner Johannes Winkler said.
Headquartered in Bremen in the north of Germany, Zeaborn acquired breakbulk shipper Rickmers-Linie and NPC Projects business operations last year and operates a combined fleet of multipurpose vessels.
Photo: Zeaborn vessel. Credit: ZG