---
Jan 04 | 2021
Regular liner service offers a fast, dependable and cost-effective solution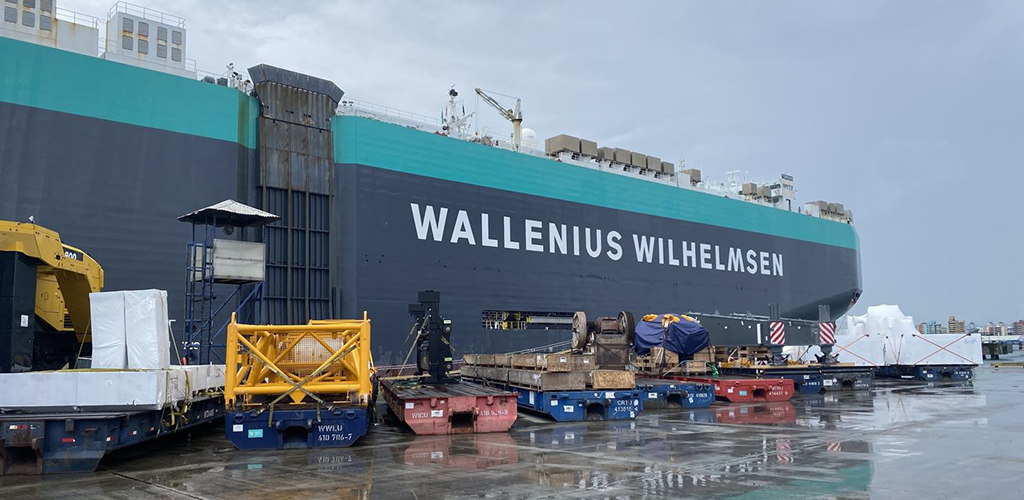 South America is one of the world's leading renewable energy-producing regions, accounting for almost 10 percent of the world's total installed renewable energy. But while renewable energy projects are scaling up in South America, equipment needed at project sites is not always readily produced or available locally. As a result, the projects are dependent on sourcing from overseas, which requires safe and reliable ocean transportation to avoid costly delays.
This was the case for forwarder NMT Global Projects when it needed to ship a used crawler crane from Santander, Spain to Chile for the installation of wind turbines for the Tchamma Wind Farm project.
"Our biggest challenge was ensuring the product arrived in early December to keep on track with project schedules," says Tristan Boorsma, NMT Global Projects. "We needed a shipping partner that could offer short, fixed transit times at a competitive rate."
With its excellent rail connections into the hinterland, Puerto Angamos has become a strategic entry point for regular cargo flows into South America.
The crawler crane was dismantled into 56 components, totalling approximately 1500 FRT, and these were loaded onto seventeen 40' roll trailers and one 62' roll trailer. These roll trailers not only ensure safe loading of the product, but also allow for quick vessel operations at the port of discharge. "We have full confidence in WW Ocean to handle our customer's product with care and deliver on time," said Boorsma.
Meeting tight timeframes with predictable ro-ro schedules
With regular sailings from Europe to Manzanillo, Panama and a monthly connecting service to several destinations on the west coast of South America, NMT Projects relied on WW Ocean's ro-ro service to reduce its lead times and costs.
"Manzanillo is a reliable transhipment hub for products into South America and our regular liner service with more or less guaranteed departure and arrival dates offers a fast, dependable and cost-effective solution for our customers," says Paul Van Heurck, breakbulk sales representative, WW Ocean.
Once the first leg of the journey from Santander to Manzanillo was complete, the product was loaded onboard our vessel Tosca for the final leg to Puerto Angamos.
"With its excellent rail connections into the hinterland, Puerto Angamos has become a strategic entry point for regular cargo flows into South America," says Van Heurck.
About Puerto Angamos
A privately-owned port, Puerto Angamos is located in the heart of the Chilean mining industry and is well-equipped to handle rolling machines and breakbulk products. WW Ocean is the only ro-ro carrier to call at Puerto Angamos and offers a direct service once a month from the US and Mexico. For shipments from Europe, Asia and Oceania, the port is accessible through transhipment in Manzanillo.

Wallenius Wilhelmsen Ocean
will be exhibiting at Breakbulk Europe 2021 in hall 5. Learn more about the world's largest event for the project cargo and breakbulk industry at europe.breakbulk.com.
---
Subscribe to BreakbulkONE and receive more industry stories and updates around impact of COVID-19.