---
Sep 23 | 2020
(Global) Partnership in Østensjø Offshore Business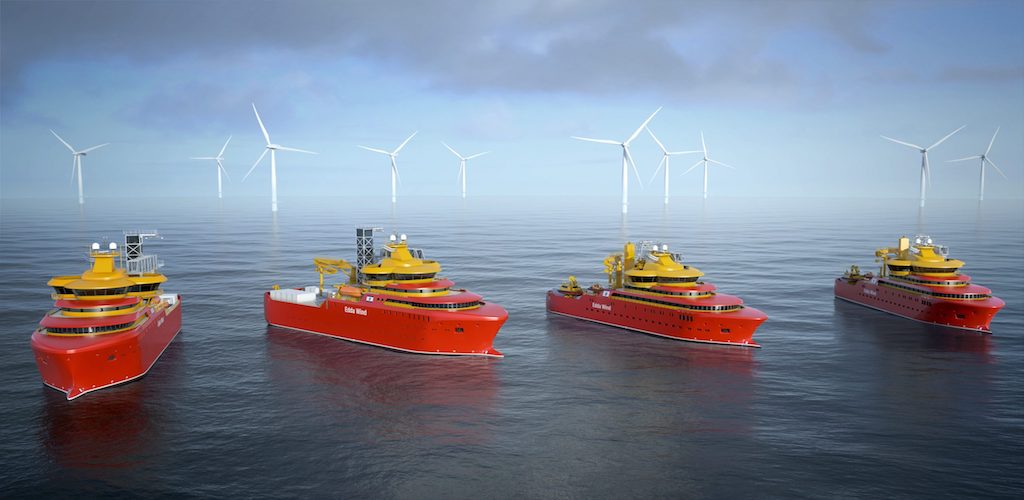 Breakbulk shipping line Wilhelmsen has signed a partnership agreement with maritime services group Østensjø, acquiring a stake in the firm's offshore wind business.
The deal will see Wilhelmsen acquire 25 percent of Østensjø's offshore subsidiary, Edda Wins, with an option to buy a further 25 percent before June 2021.
"The Wilhelmsen group's strategy is very clear, to further expand into renewables, by working together with partners, and leveraging our expertise and assets. So, finding an opportunity like this to work with Østensjø and invest in Edda Wind, a growing company, rapidly expanding its fleet with future-focused emission free vessel technologies is ideal," says Thomas Wilhelmsen, CEO of the Wilhelmsen group.
Offshore Wind Services
Launched in 2018, Edda Wind provides maintenance services for the commissioning and operation of offshore wind parks. The subsidiary owns and operates its own fleet of service vessels.
"During Østensjø's 50-year long history of advanced offshore operations, we have gained experience and knowledge that has enabled us to become a significant supplier of service operation vessels within offshore wind. Wilhelmsen's strong brand, competence, and global position … will further strengthen Edda Wind's position to become a world-leading provider of offshore wind services," said Johannes Østensjø, owner of the Østensjø Group.
Headquartered in Lysaker, Norway, Wilhelmsen is the country's largest shipping line, employing more than 21,000 staff in 75 nations around the globe.
U.S. East Coast and Asia
Edda Wind will initially focus on "growth regions such as the U.S. East Coast and Asia" with Østensjø to continue managing the fleet and Wilhelmsen set to play an active role in steering strategy.
"Edda Wind currently has two vessels in service, and four-cutting edge, low-emission service vessels on order with yards. Long-term charter agreements are in place for two of the newbuilds ahead of their expected delivery in 2022," a spokesperson for Østensjø said.
Håvard Framnes, Johannes Østensjø, Jan-Eyvin Wang and Geir Flæsenwill lead the board with two directors from each owner. No financial details of the transaction were disclosed.
---
Subscribe to BreakbulkONE and receive more industry stories and updates around impact of COVID-19.