---
Aug 17 | 2020
The answer is in the booming renewables sector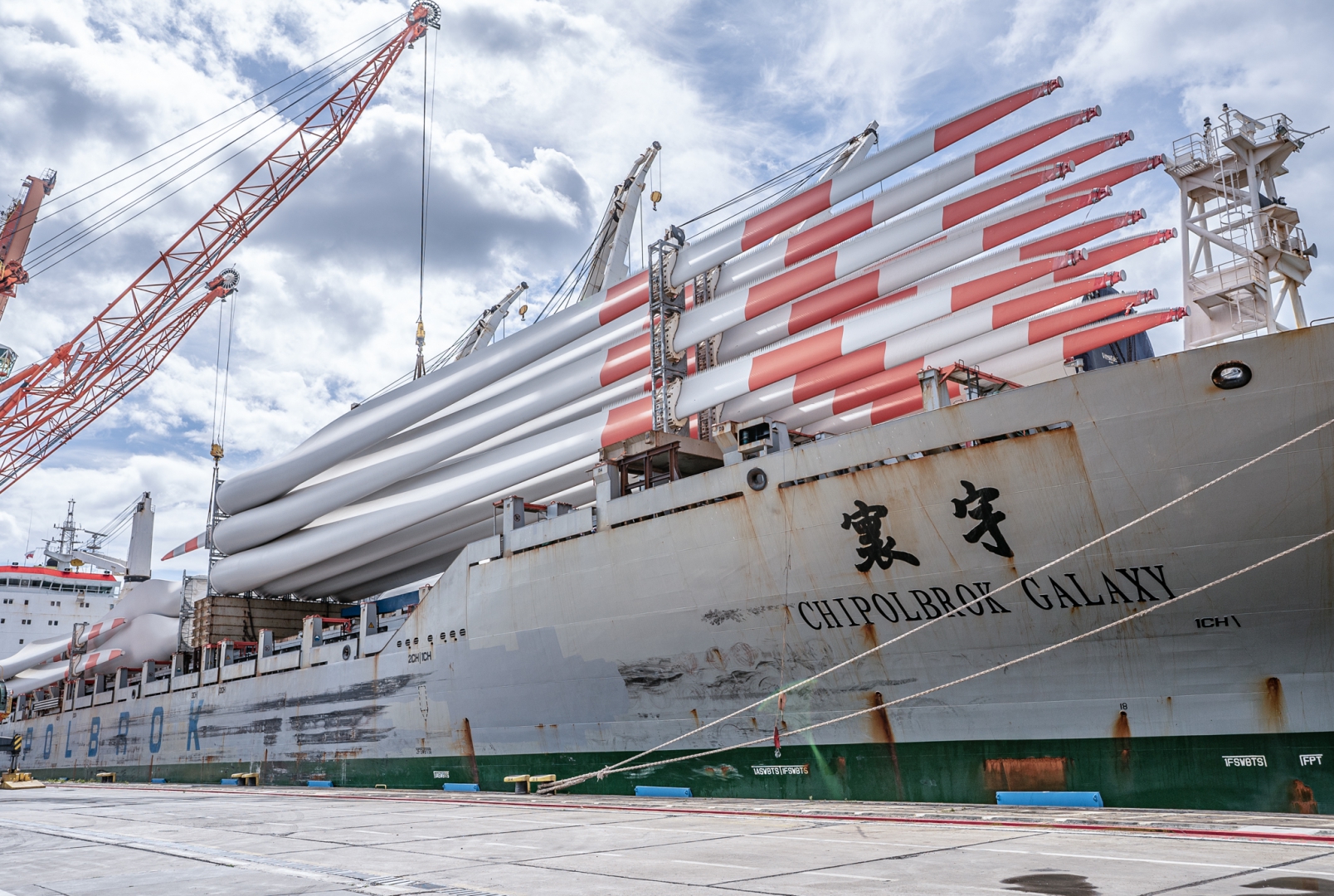 As COVID-19 waxes and wanes over the summer months across Europe, Chipolbrok vessels are bringing more cargoes to Scandinavia and the Baltic regions.
In July, charter vessel XL Lady Chipol Baoan called at Esbjerg, Denmark, for a full load of 14 complete sets of wind towers, while during the same time, Chipolbrok's own vessel Kraszewski discharged cargoes at Szczecin, Poland and Klaipeda, Lithuania, and then loaded a full portion of breakbulk cargo at St. Petersburg, Russia.
The towers to Esbjerg originated from Taicang in China, and were destined for the 60MW Frøya wind park project on an island off the central coast of Norway in the North Sea.
Still in July, charter vessel Chipol Taian also called Klaipeda, and Chipolbrok Galaxy called Gdynia, Poland, followed by Uddevalla and Rönnskär (Sweden), and on to Klaipeda. As July turned to August, Qian Kun sailed for Eemshaven, Uddevalla (Sweden) and Riga, while Nowowiejski is scheduled to call Uddevalla, Klaipeda and Riga at the end of this month.
Meanwhile, Chipolbrok vessels continue supplying projects in the Black Sea region, primarily to Contstanta, Romania.
But why such concentration of ships in the same region? "The explanation is easy," Olaf Proes, media representative for Chipolbrok, said in a statement. "These ships mainly carry wind power components."
Government green initiatives are flourishing across Europe, making the transport of these oversized components a frequent type of cargo—as long as vessels are capable of carrying these blades, towers and nacelles.
"Chipolbrok is ready for such transports of overlength cargo as its vessels have suitable deck space for long units up to 152 meters on flush weather decks like the Pacific-type ships," Proes said. "Cranes with lifting capacities up to 700 tonnes allow these ships to lift wind generators of up to 425 tonnes on their own."
For more information, visit
http://www.chipolbrok.com.pl
.
---
Subscribe to BreakbulkONE and receive more industry stories and updates around impact of COVID-19.