---
Mar 31 | 2021
(Americas) 30GW Target to Drive Breakbulk Demand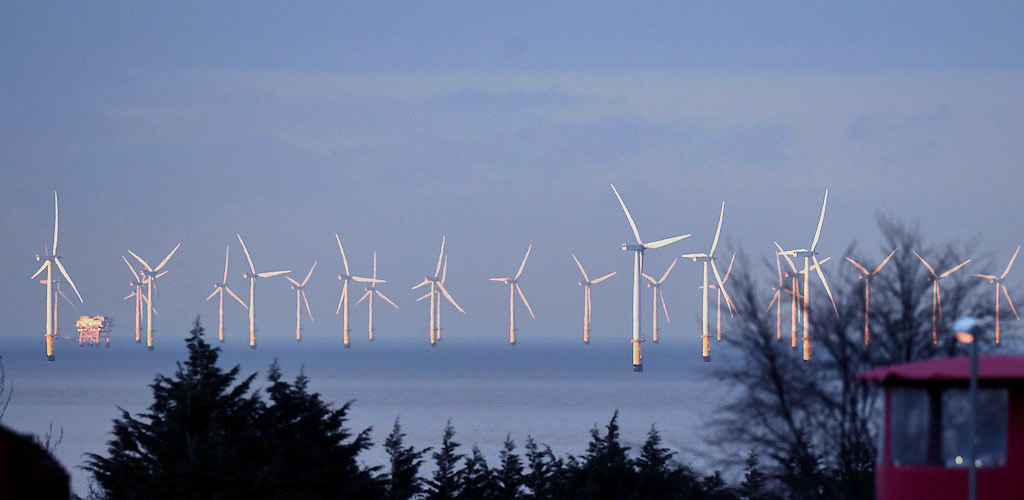 New leasing, funding and development goals announced by the U.S. government are expected to jumpstart a raft of new activity in wind energy projects and expand offshore capacity to 30 gigawatts by 2030.
The actions proposed by the White House span the departments of Interior, Energy, Commerce and Transportation, and will include a range of measures designed to create jobs and spur breakbulk activity in the offshore sector.
"This offshore wind goal is proof of our commitment to using American ingenuity and might to invest in our nation, advance our own energy security, and combat the climate crisis. DOE is going to marshal every resource we have to get as many American companies, using as many sheets of American steel, employing as many American workers as possible in offshore wind energy—driving economic growth from coast to coast." said Energy Secretary Jennifer M. Granholm.
Coordinated Steps
The announcement is part of the Biden administration's strategy to create a new clean energy economy through investment in renewable infrastructure. To this end, the administration has announced a three step plan to support rapid offshore wind deployment. This will include government support to advance ambitious wind energy projects, investment to strengthen domestic supply chains, and support for critical research and development and data-sharing initiatives.
"The Biden-Harris Administration is taking actions that show how creating jobs and addressing climate change can and must go hand in hand. Today's announcement makes a critical investment in our nation's ports, which in turn builds up the resilience and sustainability of America's economy," said Pete Buttigieg, U.S. Secretary of Transportation.
The proposed offshore support comes alongside the introduction of the Climate Leadership and Environmental Action for our Nation (CLEAN) Future Act in Congress this month. Focusing on widespread decarbonization of the U.S. economy, this bill is expected to have major impacts on breakbulk transport as well as funding for port authorities.
"The recently rolled-out United Nations backed Clean Future Act is an ambitious and wholistic environmental protection plan, which the global shipping community is conscious of and already undertaking significant measures to support," John Pittalis of AAL Shipping. "AAL is carrying significant volumes of renewable clean energy cargoes around the world for major new wind farm projects – on- and offshore – with established and new markets for this energy resource benefiting from government-backed funding programs to help realize national clean energy targets. At the same time, the volatility in the price of oil has served to stall oil and gas infrastructure development, and until there is more stability in the oil markets, we don't expect to see an appetite for investment return in any meaningful way."
Wind Energy Area
Under its new offshore strategy, the White House announced the launch of a new Wind Energy Area in the New York Bight. Overseen by the Interior Department's Bureau of Ocean Energy Management (BOEM) the initiative is forecast to support up to 25,000 development and construction jobs from 2022 to 2030.
"The next step is for BOEM to publish a Proposed Sale Notice, followed by a formal public comment period and a lease sale in late 2021 or early 2022," a White House spokesperson said.
BOEM also announced plans to prepare an Environmental Impact Statement for the 1.1 gigawatt Ocean Wind project, putting it in line to become America's third commercial scale offshore wind project, and anticipates further environmental reviews for up to 10 projects this year.
Port Infrastructure Development Program
As well as streamlining the planning process and accelerating the approval of new offshore projects, new legislation is expected to bring "massive supply chain benefits" as more than US$500 million in port upgrade investment is marshalled over the next nine years.
To aid this development the U.S. Department of Transportation's Maritime Administration announced US$230 million of funding via the Port Infrastructure Development Program, which will allow port authorities and other applicants to apply to invest in projects that "strengthen and modernize port infrastructure." These are expected to include shore-side wind energy projects, such as storage areas and laydown areas, as well as infrastructure for docking of wind energy vessels to load and move items to offshore wind farms.
The Biden administration predicts the creation of one to two new U.S. factories for each major windfarm component including wind turbine nacelles, blades, towers, foundations and subsea cables. This will require an estimated additional demand of more than 7 million tons of steel and the construction of four to six specialized turbine installation vessels in U.S. shipyards, each representing an investment between $250 million and $500 million.
---
Subscribe to BreakbulkONE and receive more industry stories and updates around impact of COVID-19.