---
Nov 09 | 2020
(Europe-Asia) Delivery to Hong Kong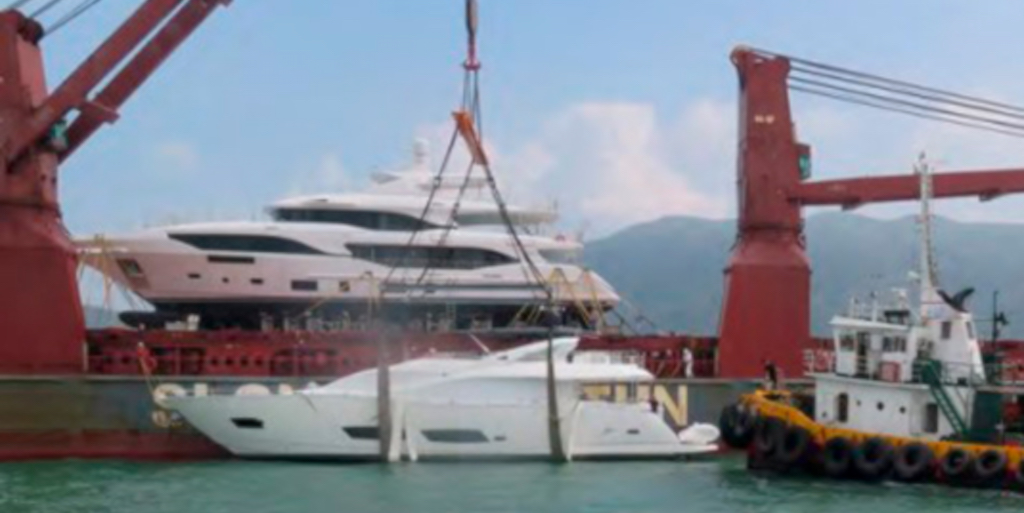 Project cargo firm Wangfoong Transportation has transported an outsized sunseeker yacht from Italy to Hong Kong on a bulk vessel
The cargo measured more than 28 meters long and was carried from Genoa. Wangfoong staff in conducted a pre-discharging inspection in Hong Kong under Covid-19 restrictions.
"In addition to the shipping and the physical receiving of the yacht, Wangfoong was also responsible for obtaining the approval-in-principle required by the Hong Kong Marine Department before the yacht arrival in Hong Kong," a spokesperson for Wangfoong said.
Based in Hong Kong, Wangfoong is a member of the Worldwide Project Consortium. The WWPC is an exhibitor at Breakbulk events and recently appointed two new members, Linuship Transitarios for Portugal and BOLK SouthEast SRL for Romania.
---
Subscribe to BreakbulkONE and receive more industry stories and updates around impact of COVID-19.