---
Jun 12 | 2020
(Americas) Mars 2020 mission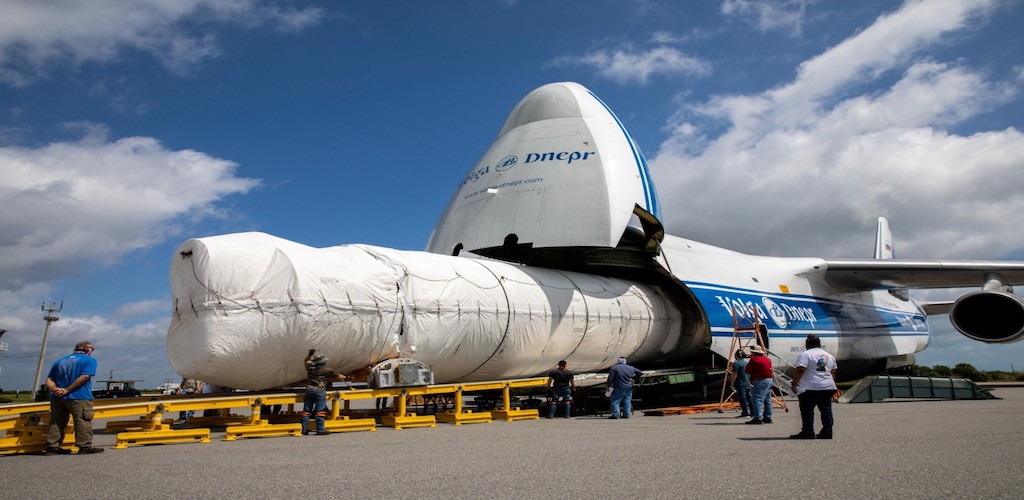 Russian air freight specialist Volga-Dnepr Airlines has transported an Atlas 5 rocket booster from Huntsville, Alabama, to Cape Canaveral, Florida, ahead of a scheduled mission to Mars.
The sensitive cargo was transported along with payload fairings and RD-180 engines aboard a AN-124-100 Ruslan. After unloading, the 32-meter-long booster was moved to the Atlas Spaceflight Operations Center for post-shipment checks.
"The high-profile delivery signaled the start of a new phase of launch preparations for the Perseverance Rover, the centerpiece of NASA's US$2.5 billion Mars 2020 mission," a spokesperson for Volga-Dnepr said.
Based in Ulyanovsk in eastern Russia, Volga-Dnepr Airlines specializes in air charter services via a fleet of Antonov An-124 and IL-76TD-90VD (Stage IV) cargo aircraft. The group is a Global Event Partner for Breakbulk Exhibitions.
---