---
Mar 16 | 2020
Mixed Messages of Carbon Emission Calculators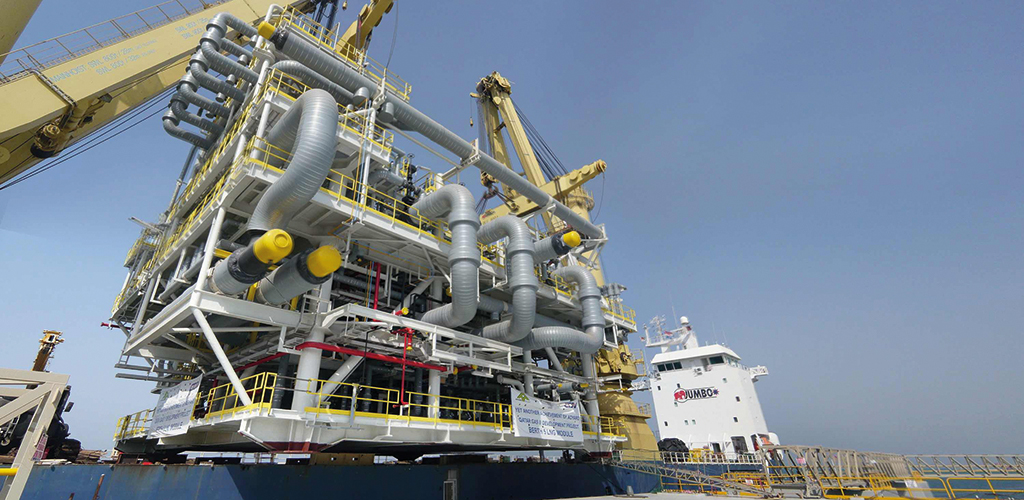 By Carly Fields
A quick Google search of online carbon calculators in shipping gives the illusion that the logistics industry is on top of the job of estimating the greenhouse gas discharge of, if not every cargo, at least every ship.
Shipping lines OOCL and Hamburg Süd, logistics specialist DHL, global forwarder Kuehne + Nagel, and air freight specialist Cargolux are just a few of the companies with tendrils in the heavy-lift world that offer online carbon calculators. Add those offered by third-party sites and there is little excuse for shippers not to be able to calculate the transport-related emissions of their cargoes.
But ask some probing questions – as Breakbulk did – and what's out there is at best disjointed and at worst, inaccurate and incomparable. Simple miscalculations in distances for sea freight moves coupled with a lack of standardized reporting on how to accurately calculate emissions mean that shippers cannot rely on a great many of the currently available carbon calculators.
Of the myriad methods for calculating carbon emissions, some are regionally focused, some are ship type focused, but none are completely comparable. Never mind apples with apples, today it's akin to comparing fruit with animals.
What's lacking is one voice of truth on carbon emissions. The Global Logistics Emissions Council, or GLEC, Framework, a global method for calculation and reporting of logistics emissions, is making a valiant attempt to address that. Tristan Smith, energy and shipping lecturer at UCL's Energy Institute, recommends the GLEC Framework as the closest shipping has to a "coherent and fair" approach to carbon accountancy.
"We think that carbon accountancy should be mandated, but also that they need to be coherent and fair," Smith said. "Getting all the different components to work together to make sure that a common global set of accountancy methods are agreed is the major headache."
Meeting Industry Demands
Suzanne Greene, program manager of the Sustainable Supply Chains initiative at the MIT Center for Transportation & Logistics and joint architect of the Framework, said she was inspired to create the Framework by comments from industry and governments complaining that the shipping sector does not have one harmonized method for carbon accounting that can be applied to compare emissions data evenly and equally from shippers, carriers and logistics service providers across all modes of transport.
"That was kind of the charge that we heard from lots of different stakeholders," Greene said to Breakbulk. MIT worked with global non-profit organization Smart Freight Centre to collaboratively write the Framework over three years.
"There were so many different things that were already out there that we needed to bring together under one umbrella and try to make them consistent and then make everybody happy," Greene said.
The first version of the GLEC Framework came out in 2016, and the take-up was encouraging. Designed to be adaptive to the changing environment, the Framework was revised in line with outputs and user comments in July 2019.
One of the biggest challenges that Greene and the Smart Freight Centre team faced was making the Framework usable without requiring a physics degree. "Nobody likes the equations," she said. "So, I worked really hard on this trying to make it easier to read. It should be relatively simple and be able to be understood by regular people."
Container Focus
But while the framework is robust, it's predicated on the container market, and the right data needs to be available and inputted to get the most accurate results. "It is only as good as what you can put in. If companies want to be very specific, then they need better data."
For the container-shipping sector, Greene has a good dataset to pull from. The Clean Cargo Working Group collects industry data to create a robust data set for that ship type. Clean Cargo represents about 80 percent of global container cargo capacity and lays claim to being the leading buyer-supplier forum for sustainability in the cargo-shipping industry.
But not every sector is as good at providing full datasets. Mirroring the Clean Cargo initiative in other sectors, including heavy-lift and multipurpose, would help improve the accuracy of carbon calculations, Greene said.
"The more companies that do this, the easier it gets, and the greater the improvement in resolution." A mandate to report shipping data, even if it was voluntary, would be a huge step in the right direction.
Smart Freight Centre in coordination with UCL and MIT is developing bulk-shipping sector data for the GLEC Framework. Work here is at an early stage and the program coordinator explained to Breakbulk that it was too early to be able to feedback on the differences that the team have found between the two sectors. Smith said that the aim is to have this next phase ready before the year is out. The International Standardization Organization is also developing ISO/AWI 14083, Carbon Footprint of Transport Operations – Requirements and Guidelines for Quantification, which is in the very early stages of development.
One thing that makes shipping emissions hard to calculate is that data can often be very high level. For example, operators might be able to give the annual fuel efficiency for an entire fleet, but really it is needed on a per-ship level.
Another problem is that shippers don't ask for the level of detail on carbon calculations that they should. They also do not question the validity of carbon calculations when they are produced. "If I was a shipper, I'd want to see exactly what method was used for carbon calculations," Greene said.
But the ultimate driver for accurate per-load carbon calculations in future will be the consumer. "At the moment the door is open and as soon as consumers start saying, 'We want to know that information', it will come out. It's coming, it's just a matter of how long the industry can put it off for."
Carly Fields has reported on the shipping industry for the past 20 years, covering bunkers and broking and much in between.

Image credit: Jumbo