---
May 11 | 2020
11.3 GW capacity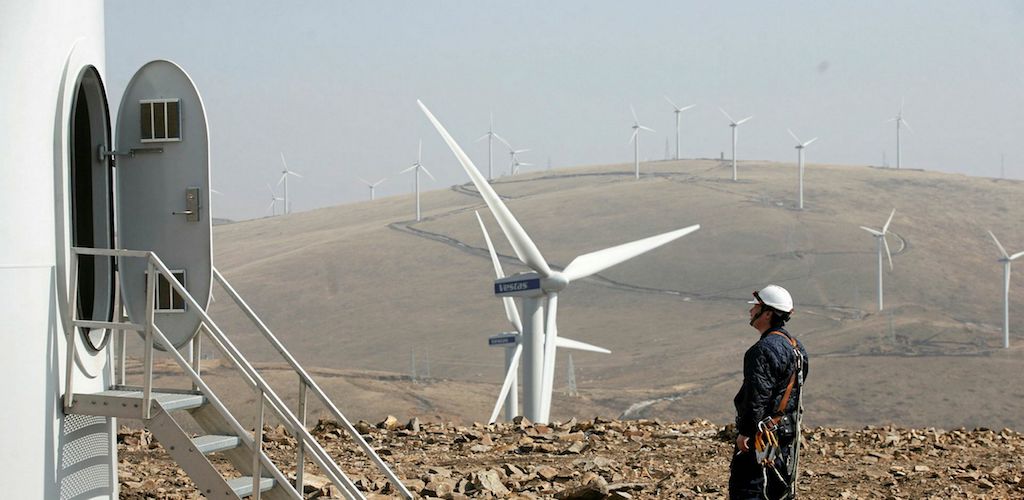 Wind power specialist Vestas achieved record capacity for wind turbine installation last year, topping more than 10 gigawatts.
The firm achieved grid-connected capacity of 11.3 gigawatts, according to analysis by consultancy Wood Mackenzie, equivalent to an increase of 1.5 gigawatts on 2018 installations.
"The company's installations in the Americas region contributed more than 50 percent of capacity for the first time. This was driven by the U.S., Mexico and Argentina," a spokesperson for Wood Mackenzie said.
Increased Market Share
According to Wood Mackenzie's findings,
Siemens Gamesa Renewable Energy, or
SGRE, climbed to second position, driven by 1.9 gigawatts of capacity installed in the UK offshore market. The firm also installed more than 1 gigawatts of onshore installations in the U.S. and Spain.
"The top five turbine OEMs – Vestas, SGRE, GE, Goldwind and Envision – increased their combined market share by 10 percent from two years ago, capturing 68 percent of global capacity," said Shashi Barla, Wood Mackenzie principal analyst.
Globally, China increased its ranking with the country's three biggest OEMs – Goldwind, Envision and MingYang – each recording their highest ever installs in 2019. Tier II Chinese OEMs, Windey and CRRC, made a surprise appearance in the global top 10 and top 15 rankings, respectively, for the first time.
Covid-19 Disruptions
Despite the positive outlook, Covid-19 disruptions are expected to present significant hurdles in the near term.
"Wind turbine OEMs with exposure to global wind turbine supply chain hubs including China, India and Spain will see a negative market share impact in 2020. This is primarily due to coronavirus lockdown measures that have obstructed manufacturing facilities in these countries," Barla added.
---
Subscribe to BreakbulkONE and receive more industry stories and updates around impact of COVID-19.