---
Mar 18 | 2021
(Europe) 'One of the Most Challenging Years'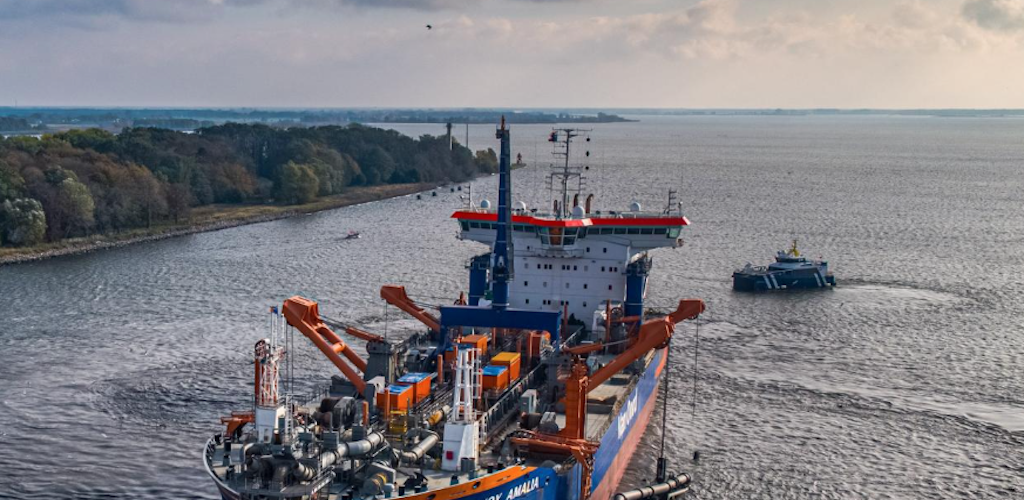 Offshore engineering firm Van Oord has posted "solid" financial results for 2020, despite "one of the most challenging years" in the group's history.
Despite the pandemic hampering operations, the group reported revenue of €1.7 billion, as compared to €1.6 billion in 2019. This equated to EBITDA €226 million, down from €254 million the previous year.
'In this challenging year, our people and their agility made the difference. We are confident about our strategic direction, portfolio of businesses and competitiveness of our fleet. Population growth, maritime trade growth, the energy transition and the rising energy demand combined with the impact of climate change will fuel all our business activities for the coming decades. We are committed to further investments in our leading market positions and are ready to step up when the global economy recovers," said Pieter van Oord, group CEO.
Oil and Gas Impacts
While the group was able to ensure robust financial performance thanks to cost-cutting and operational measures, the company nonetheless faced strong headwinds in 2020, particularly in relation to its core oil and gas segments.
"It goes without saying that 2020 has been a disruptive year. Covid-19 is above all a global health crisis. The pandemic has impacted the global economy, our markets, clients, projects and employees. The oil and gas market in particular was hit hard. The oil price fell from almost US$60 at the start of 2020 to US$20 in April, only to recover gradually over the course of 2020. Most oil and gas companies severely cut their investments, by an average of 35 percent in 2020. Global maritime trade plunged and port investment projects were postponed and slowed down. Consequently, the tender volume in a number of our activities fell sharply," van Oord said.
Headquartered in Rotterdam in the Netherlands, Van Oord specializes in dredging, marine engineering and offshore projects in the oil, gas and wind sector.
Recovery to 2022
The group predicts that economic growth is likely to pick up in the second half of this year, driving a gradual recovery in the dredging and offshore oil and gas markets into the medium term.
"The impact of the recovery will most likely not be felt until 2022. While still facing challenging times in part of our portfolio, we are well-positioned to fully leverage our leading position in offshore wind in the coming years," the firm said in a statement.
In response to changing market dynamics, the company has revised its five-year investment strategy, with plans to commission several new dredging vessels. These include construction of three new LNG hopper dredgers to replace the mid-class section of its dredging fleet.
---
Subscribe to BreakbulkONE and receive more industry stories and updates around impact of COVID-19.