---
Apr 24 | 2020
(Americas) Greater Alignment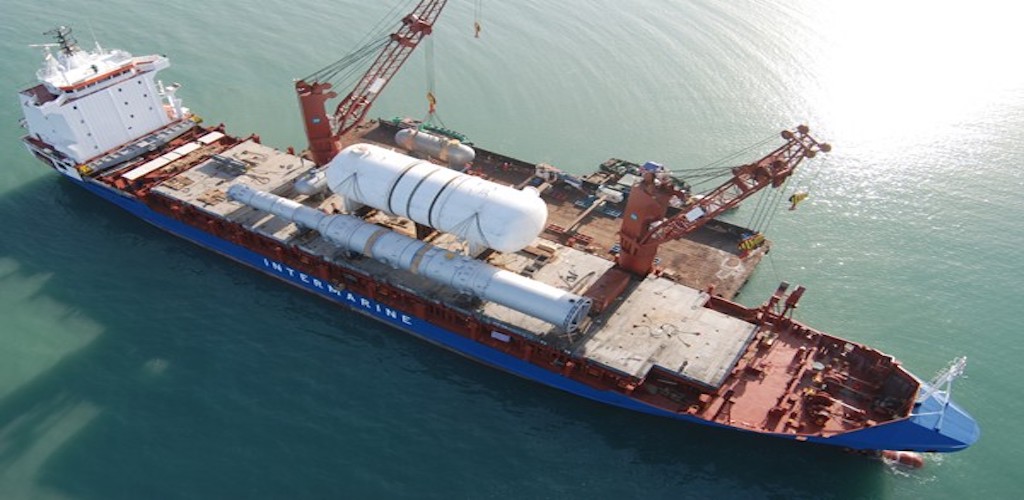 Breakbulk specialist United Heavy Lift has appointed Intermarine as its exclusive commercial agent in North America.
The deal comes as many operators across the industry seek greater efficiencies in response to global slowdown following the Covid-19 outbreak.
"Two successful players in the heavy-lift market are aligning their goals. Together we are stronger and together we will move forward," said Lars Bonnesen, CEO of United Heavy Lift.
Pedersen to Lead
Rene Pedersen, Intermarine director of chartering, will head up efforts with a focus on multipurpose and heavy-lift tonnage, including UHL's newly acquired fleet of nine F900 Ecolift vessels.
"We are excited to represent UHL commercially, leveraging our strong network and expertise in the region. We are confident that this relationship will benefit our mutual customers with an even wider scope of services and cargo logistics solutions," said Richard Seeg, CEO of Intermarine.
Pedersen brings nearly 20 years of chartering and logistics experience, including many years working alongside UHL's Bonnesen. The years of working experience between personnel in the two organizations will provide trusted and seamless service to customers, the companies said.
"We are extremely happy to work with Intermarine and Rene Pedersen again; Intermarine has a solid history in the North American market and has built a strong network over the years," Bonnesen added.
Restructuring
The appointment of Intermarine follows the restructuring of joint venture Zeamarine at the start of the year. The brand had been retired when the joint venture launched but has now be reinstated with operations based from its existing New Orleans and Houston offices for the foreseeable future.
The joint venture was formed from the merger of Rickmers Line, owned by German shipping group Zeaborn, and Intermarine, owned by Maritime Holdings, and had operated a range of vessels, with lifting capacities up to 1,400 tonnes. Zeamarine filed for court protection earlier this year and announced the sale of nine heavy-lift multipurpose vessels to United Heavy Lift.
---