---
Apr 17 | 2020
(Americas) University of Houston Students Produce Covid-19 Supply Chain Video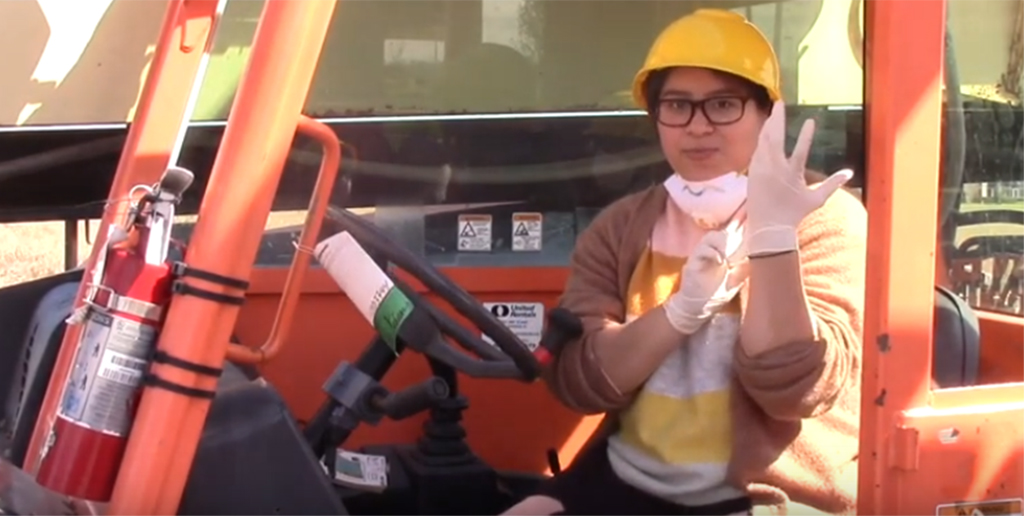 "Cargo owners, breakbulk shippers, logistics providers, port and terminal operators, is your cargo safe and secure during the current coronavirus outbreak?" asks Margaret Kidd at the opening of "Coronavirus and Supply Chain," a 10-minute video created by students from the Supply Chain and Logistics Technology Program, College of Technology, University of Houston.
Produced Feb. 8, when there were only 34,963 cases of coronavirus and focused on the Wuhan area, by the time the video was posted Feb. 15, it had nearly doubled to 67,188 cases, the video notes. As recent as April 17, the number of global cases topped 2.2 million.
The video was part of the college's Industrial and Consumer Sales course, which looks at "real-world situations to learn from," said Kidd, supply chain and logistics technology program director, from a lectern during the video's opening. The class explores best practices during natural and man-made disasters.
The 10-minute video gave practical information on dealing with the virus in English, Mandarin, Vietnamese, Bhasa, Hindi and Spanish. It was filmed in part at UH's experiential learning site, which houses donated terminal and warehousing equipment for students to gain real-world experience.
"We cannot overemphasize the need to take preemptive precautions," Kidd said at the video's close,
As student Christopher Ham explains in the video: "Supply chain strategies include shifting production, knowing where your suppliers and their suppliers are located, having a plan for natural and man-made disasters including automation where you can to allow for employees to work from home and over the Internet."
Other student presenters were Vuong Nguyen, Chieh Cheng Yao, Winston Lieu, Khoi Nguyen, Elisabeth Gozali, Isha Sachania, Kimberly Lopez and Ana Zamora. Student Cesar Majano served as cameraman for the video.

As the YouTube page notes, the video's background music was, appropriately enough, "World On Fire, by Sarah McLachlan.

f
---
Subscribe to BreakbulkONE and receive more industry stories and updates around impact of COVID-19.