---
Aug 24 | 2020
(MENA) Drilling Ship Fatih Hits Vast Find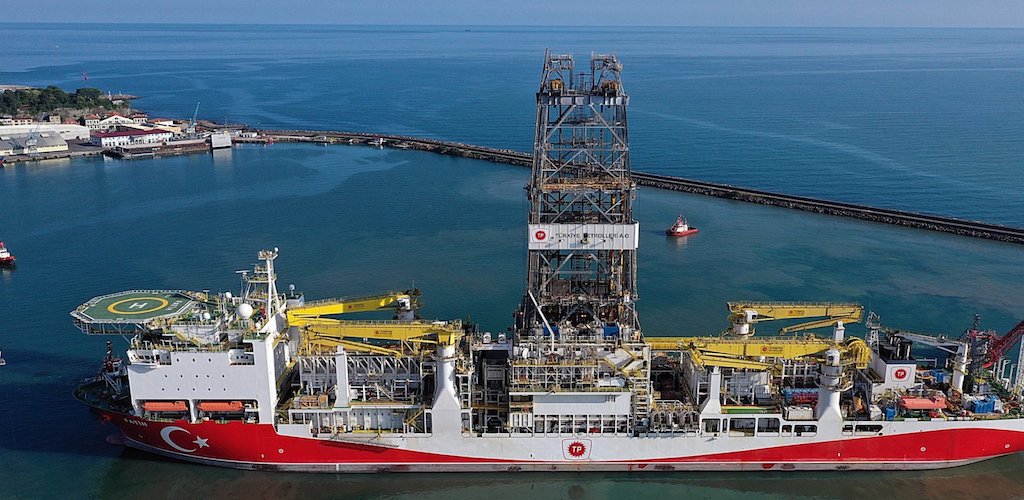 A major new gas discovery in the Turkish Black Sea is expected to be transformational for the region, supporting significant new breakbulk activity.
The deepwater Tuna-1 discovery is located in the western Black Sea, about 100 nautical miles north of the Turkish coast, and is estimated to hold more than 300 billion cubic meters of natural gas.
"Even if the official 320 billion cubic meter figure given by President Tayyip Erdogan when he announced the discovery is treated as an estimate of gas in place, this is Turkey's biggest-ever find – by a wide margin – and one of the largest global discoveries of 2020," said Thomas Purdie, upstream research analyst at Wood Mackenzie.
US$3 Billion Investment
The vast offshore reserves are likely to require complex engineering to exploit, with development work estimated to cost up to US$3 billion and take up to 10 years to complete.
"There could be attractions despite the market outlook – highly competitive tax terms in a basin that international oil companies know increasingly well over recent years. Majors operating across the border in Romania and Bulgaria have had mixed recent success, but will take note of this momentous news," Purdie said.
Further test drilling is planned in the next phase, with first commercial oil unlikely before 2023.
"It's early days, but any future development would cost billions of dollars. Deepwater projects are complex in any environment, but the Black Sea poses additional logistical challenges that must be managed. This is one of the factors that has stalled Romania's Neptun Deep megaproject, located just 100 kilometers north of the Tuna well."
Geopolitical Implications
Despite logistics challenges, the field represents a huge opportunity given the scale of Turkish demand for natural gas and the complex political issues in the region that are likely to favor the development of new resources.
"In the 2020s, this discovery could have far-reaching implications for future gas imports and upcoming negotiations with suppliers – with Gazprom, Azerbaijan and Iran," said Murray Douglas, director at Wood Mackenzie.
---
Subscribe to BreakbulkONE and receive more industry stories and updates around impact of COVID-19.