---
Mar 11 | 2021
Growing Market Expects to Accelerate Post-Pandemic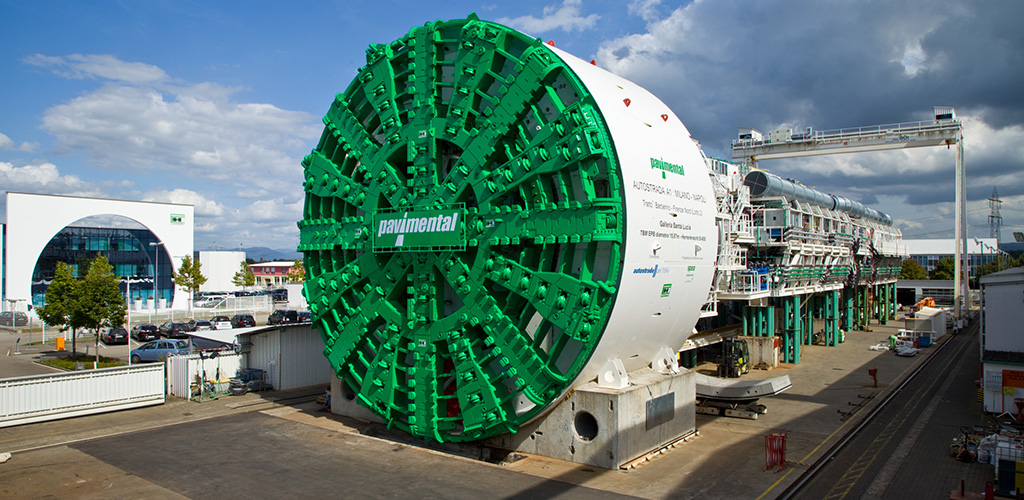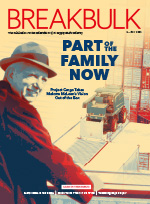 By Michael King
Covid-19 might have shut down large swathes of the global economy, but the tunneling market continued to grow in 2020, albeit at a slower pace than pre-pandemic.
With workplace restrictions expected to be eased this year as vaccines roll out, many stalled projects are ready to receive a green light, increasing demand for the specialist services required for handling the heavy and outsized cargo generated by major tunneling developments.
Olivier Vion, executive director of the International Tunnelling and Underground Space Association, or ITA, told Breakbulk many tunnels in Europe had suffered delays in 2020, including the Thames Tideway Tunnel, a 25-kilometer "super sewer" development in the UK, and the Grand Paris Express scheme in France, which is designed to improve transport links between Paris and its suburbs.
"We haven't noticed a reduction in the volume of inquiries, however we have seen a number of jobs and projects pushed back due to the current pandemic," confirmed James White, commercial manager of UK-based specialist ALS, one of the contractors on the Thames Tideway Tunnel scheme.
In South America, meanwhile, funding shortages have held back tunnel schemes in the last year, while in the U.S. many projects were put on hold either for political or Covid-19-related reasons, Vion said.
He added that he expects markets to further pick up in 2021, and noted that China, the world's largest tunneling market, barely paused its multiple tunnel developments last year, helping keep tunnel-boring machine manufacturers busy as other markets slowed. "Over 50 percent of the current market is in China, and they had a positive economy even in 2020," he said.
Measured by project expenditure, last year the global tunneling sector did not expand at the 8 percent to 9 percent per annum rate enjoyed pre-2020, but ITA expects full year data to reveal reasonable growth with upside potential this year. "Globally, 2020 didn't have the usual growth of the tunneling market at maybe 2 percent to 3 percent, and we are seeing progress already this year, maybe 3 percent to 4 percent," Vion said.
"The market is still growing, but it has slowed."
Martin Herrenknecht, CEO and founder of Herrenknecht, or HK, one of the world's leading suppliers of tunnel-boring machines, or TBMs, told Breakbulk he was confident the sector "will emerge even stronger after the global coronavirus crisis."
Return to Normality
ALS's current tunneling projects are predominantly UK-based, including Thames Tideway and Crossrail, an underground rail development in London, but the company has previously managed multimodal overseas shipments for the Barcelona Metro and flood relief tunnels in Canada and Argentina.
Jill Peacock, group marketing manager at ALS, said the "sheer size of the cargo" was usually the most demanding tunnel logistics challenge. "For example, if the cargo is too large to move for the full journey by road, we often have to look at a multimodal solution," she said. "This can include a combination of transport by road as well as utilizing barge and shipping networks."
As the market returns to some sort of normality, ALS's White did not expect the pandemic to have drastically changed the requirements of those who procure specialist transport logistics support for tunneling developments.
"Equipment operators and manufacturers are still looking for the most cost-effective yet experienced partners to assist with their logistics, although we would say that the market is a little bit more competitive," he said.
"However, there aren't a great deal of logistics providers that have the experience needed to move tunneling equipment safely and cost effectively."
Australia on the Up
Fred Mohammed, group CEO of Australia-based Tranz Logistics, a specialist in tunnel logistics, said domestic inquiries had ceased entirely during the country's strict lockdowns. However, demand is returning, and he expects more tunnels to receive the green light this year. "Inquiries are picking up," he said.
Tranz Logistics usually works alongside international forwarders and 4PLs such as DHL, Agility Logistics, Toll and DB Schenker on major ventures. They handle the overall freight contracts including international elements for tunnel builders such as Lendlease, CPB Contractors, John Holland, Bovis and Clough Group, with Tranz Logistics then subcontracted to provide on-site logistics and deploy its range of specialist handling equipment.
In November, Tranz resumed work on the Melbourne Metro upgrade scheme, one of many airport and rail tunneling projects the company has been contracted with in recent years. "We are transporting 200 oversize, 4.5-meter-wide tunneling frames, which we move 50 kilometers to the site using Tranz trucks," Mohammed said.
"Each load requires special government permits and two pilot escort cars to warn traffic the loads are coming through. The pre-frames are for inner walls for the tunnels to concrete precast."
TBM Manufacturer Ships
Germany-headquartered HK supplies TBMs from three global manufacturing and assembly locations, with its footprint supported by three additional sales and service locations in China. In June last year the company, which boasted sales of €1.2 billion in 2019, supplied the largest TBM ever built and used in Europe. The machine, with a diameter of 15.87 meters, completed 7.5 kilometers of tunneling construction through the Italian Apennines.
The TBMs HK produces for its global clients are tailor-made to specific requirements and ground conditions.
"Each machine is specific, even if some specs are common to all of them," said an HK spokesperson. "The TBMs arrive by convoys to the site from the manufacturing plant and are mounted directly in the starting shaft. Some transports are just normal trucks; some of them exceptional loads that have been accompanied by police at different points."
HK is a major supplier of the Brenner Base Tunnel development. Due for completion by 2028, it will create the longest underground rail link in the world and help shift huge volumes of trans-Alpine north-south traffic from road to rail. As well as supplying hard rock TBMs for the project, HK is also providing a range of material logistics services critical to the tunnel construction process.
According to HK, one of its TBMs has already successfully completed boring of the exploratory tunnel on the Austrian side of the project. Three TBMs are in operation in Ital, and HK subsidiaries are also involved in upstream and downstream processes, for example supplying segment molds and navigation systems.
HK will also deliver 19 TBMs and one vertical shaft sinking machine for the Grand Paris Express development, which is served from its manufacturing site at Schwanau, located near Strasbourg. Transit times to Paris vary from one day to up to several days depending on delays and permitting for oversized loads.
Rhine to the World
Oversize and heavy-lift TBM items manufactured by HK at Schwanau are also shipped on the Rhine River via the port of Kehl to northern European deep-sea terminals and, from there, to locations around the world by heavy-lift vessel.
One of HK's partners for specialist transport out of its Schwanau plant is MSG Krandienst, or MSG. Based on the River Rhine at Kehl in Germany within easy reach of deep-sea terminals served by ocean-going heavy-lift and general cargo vessels at ports such as Rotterdam, Antwerp and Zeebrugge, the company offers a range of heavy-lift truck, crane and barge shipping options.
"Our work stops when the Rhine barges arrive at the deep seaport," Gerhard Nückles, project manager, told Breakbulk. "There we put it on land for the shipper, or we arrange a direct transshipment to ocean-going vessels which then ship the cargo to its final destination."
Nückles said MSG was often consulted about TBM contracts two or three years before a development was due to start, as tunnel suppliers and their customers attempted to build transport costs into budgets early. However, he said the specifications, sizes and timing of any given contract were frequently subject to significant changes as the scheme progressed.
"That's the business and you adapt," he said. "There's a point where you say, 'No, sorry, this can't go,' but I would say for 99 percent of cargo and special demands we find the solution. It can cost money, it can cost no money, but the main point is to get it moving."
Nückles told Breakbulk he was optimistic that the tunnel logistics sector would thrive as the global economy recovered from the pandemic.
"We've had years when we had more work than in 2020, but we do a lot of different projects with our cranes and heavy cargo trucks, so Covid hasn't been so dramatic for us," he said. "There were some postponements because of lockdowns in Europe, including in Paris, which was closed last year, so that was difficult for our trucks. It was very immediate with no warning from authorities and the police closed it all down and people onsite had to go home. But after a few weeks it was back to normal. We're hoping for a better and a smoother 2021."
Michael King is a multi-award winning journalist as well as a shipping and logistics consultant.

Image credit: Herrenknecht