---
Sep 10 | 2020
(MENA-Europe) Turbine and Generator Set to Hamburg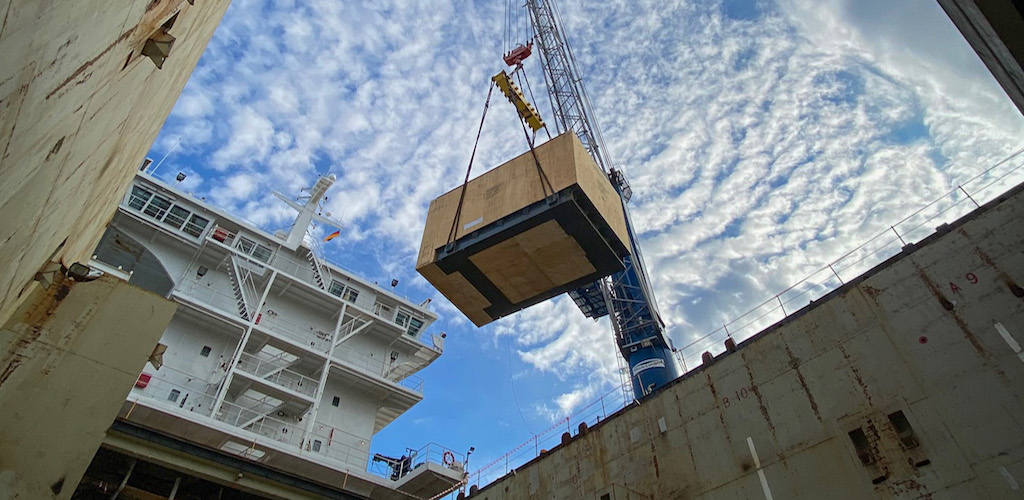 Freight handler Trans-Trading has delivered a set of power generation components from Abu Dhabi to Germany.
The complex cargo included a turbine, weighing more than 165 tonnes, and a generator, weighing 156 tonnes. In total, six packages, weighing more than 391 tonnes, were transported from Wallmann Hamburg terminal aboard the breakbulk vessel
Amoenitas
.
"The handling of the complete packages was smooth, and the vessel left Hamburg in time for the journey to the Middle East," a spokesperson for Trans-Trading said.
Based in Germany, Trans-Trading is a member of the XL Projects network, which connects breakbulk operators worldwide. XLP is an exhibitor at Breakbulk events.
---
Subscribe to BreakbulkONE and receive more industry stories and updates around impact of COVID-19.