---
Mar 11 | 2021
Exploring Enhanced Offerings in Online Learning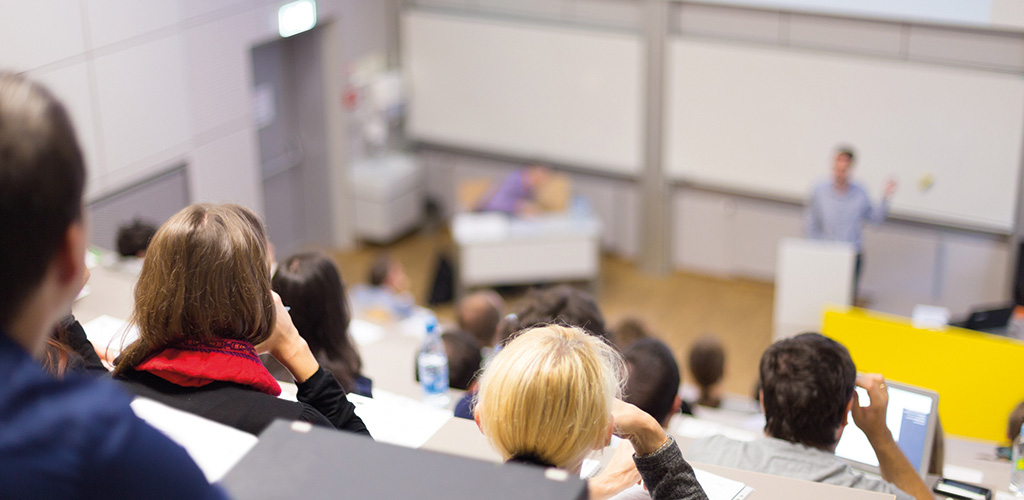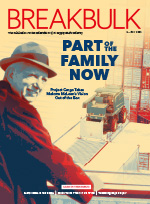 By Paul Scott Abbott
As the world optimistically looks to emerge from the Covid-19 pandemic, leaders in education and training of breakbulk and project cargo professionals are seizing opportunities to enhance their offerings, including via increased online learning.
Whether the views of several such gurus, as expressed to
Breakbulk
in separate interviews, represent unwarranted sanguinity or a genuine new and improved reality remains to be seen. But one thing is clear: The learning environment is changing, and those addressing students – whether in person or by way of video conferencing – hope it is for the better.
"There is a magical opportunity for both industry professionals and students to use the transition from a Covid world to a widespread-vaccinated world to retool skill sets and to take the challenge to develop new ones," said Margaret Kidd, director of the Supply Chain and Logistics Technology Program at the University of Houston.
"We took the chaos of a Covid world to redefine and pivot how we offered professional certifications, and launched a number of unique collaborative partnerships with global professional organizations," said Kidd, who has a dozen years of academic experience in the logistics realm, including leading the supply chain program in the Houston school's College of Technology since 2018.
Over the past year, the school has forged partnerships with such groups as the Chartered Institute of Logistics and Transport, or CILT, the National Customs Brokers & Forwarders Association of America, and the Association of Ship Brokers and Agents. Port Houston announced in December that it is supporting an online learning platform for CILT certificate courses with a US$50,000 grant.
Academia Partnering
Among industry professionals collaborating with Kidd is Marco Poisler, chief operating officer of global energy and capital projects at Houston-based global project cargo logistics firm UTC Overseas. As an adjunct professor, he teaches two courses at the University of Houston. One, which he designed, focuses on transportation, economics and public policy. The second, a practicum, taught with Kidd, deals with leading-edge industry issues, from biosecurity to international commercial terms.
Poisler is bullish on increased use of online learning, as spurred by the Covid-19 pandemic, and its merging with traditional classroom instruction.
"I'm all for this hybrid format," Poisler said, noting that some of his current students live far beyond the U.S. "It opens an entire new world to go global. You're not limited to the four walls. The flexibility is just amazing, but some of the interaction is not there with absolute lack of eye contact, and so participation is hard to measure."
Nonetheless, Poisler has been able to take a personalized approach, including in addressing what he termed the biggest challenge for students and professors alike – "how to help the students in finding employment in this market with so many companies struggling in the present environment."
Beyond furnishing practical instruction, Poisler said, he has assisted several students in successfully preparing for job interviews.
Real-world knowledge imparted by Poisler has included proposing a series of best practices and innovative technologies to mitigate impacts of Covid-19 upon the logistics industry. Such measures include enhancing supply chain visibility, appropriately deploying drones and autonomous vehicles, and geographically diversifying suppliers and manufacturing locations.
Delivery Shifting
Kidd said she believes the online element will continue to play a role in Supply Chain and Logistics Technology Program teaching, but she does see a shift this year back to more in-person instruction.
"I anticipate moving from 100 percent online in 2020 to 70 percent online in spring 2021 and, by fall 2021, offering 25 percent to 35 percent of our courses online," she said.
"Lessons learned during Covid provided anecdotal evidence for the need to balance offering both face-to-face and online courses to our students, many of whom work part-time or full-time," Kidd added.
Regardless of delivery mode, Poisler remains convinced that it is imperative U.S.-based education for providers of breakbulk and project cargo logistics centers on maintaining such work as a profession, not merely a vocation.
"We need to replicate what Europeans, especially Germans, do," Poisler said. "We're selling knowledge to our clients, and, when we lose sight of that, we're risking that work in our industry is not a profession."
Opportunities Growing
Another project cargo business veteran also wearing a professorial hat is John Hark, who shares in the belief that the Covid-19 pandemic is triggering expanded learning opportunities.
"We will see more training and education opportunities for both professionals and university students," said Hark, who, in addition to being director of Texas-based Bertling Logistics, has since 2002 been an adjunct professor at Texas A&M University, from which he graduated in 1989 with a degree in maritime administration.
The pandemic has opened up opportunities for training via the online environment and many professionals, including Hark, have availed themselves by participating in programs during this time, he said.
"I see this continuing as we go forward," Hark said, noting that online offerings have facilitated engagement for a diverse range of participants throughout the U.S. and the world. "Professional development programs and universities have seen increasing interest in education and training and offer some courses even for free to raise the interest of new potential students and trainees.
"As the industry emerges from the pandemic and firms start hiring again, we will see a renewed increase in the need for training, development and future talents in the breakbulk and project logistics world," he said. "This will open up opportunities for which universities and firms need to be prepared. We will have a varied mix of newcomers to the industry needing training, as well as experienced candidates with a need to brush up on their skills."
Weariness Sets In
Whereas students and teachers alike seemed to grasp the urgency of making an online learning environment work as classes moved beyond the 2020 spring break, according to Hark, ennui began to become widespread over the summer and into the fall semester.
"It was disappointing to see this manifest itself in the form of a lack of engagement with some students who struggled as the fall semester started and progressed," he said, observing that this sense of boredom seemed to impact professional development courses and master's programs less than undergraduate programs.
"I think we will see an increase in the utilization of online courses, knowledge sharing and training for university master's programs and professional development programs," Hark said, "but, for undergraduate and primary schools, we have seen that the most effective method for teaching is face-to-face in the classroom, with some online content via our new tools to supplement the in-person teaching."
As, hopefully, the viral pandemic begins to move into the rearview mirror, Hark said he perceives a good balance being struck between face-to-face and online learning sessions, to ensure a greater familiarity with distance learning and to drive technological standards at educational institutions.
Seminars Advancing
In the Covid-19 environment, many companies have made use of the online environment for internal training and for company-led client seminars on various topics, Hark said.
"Here at Bertling, for instance, we have provided online seminars for our clients in regard to Brexit, and we have other topics planned for the future," he said, adding that Bertling also has made use of online tools for internal training sessions on topics ranging from information technology to internal communications.
"This is a trend that will continue," Hark said. "The industry does need to be cognizant of not producing an overload of online seminars that might cause a lack of interest to develop. Content needs to remain relevant, to the point and tailored to the specific target group."
Hark said he is "very optimistic" about training and education opportunities for educational institutions, companies and trade groups as the world emerges from the pandemic. For example, a new initiative, dubbed The Collective, has been formed by Hark in the greater Houston area to connect students and young professionals with industry veterans while offering online presentations from expert speakers.
"I look forward to our future offerings from Bertling, Texas A&M and others to serve the evolving needs of our industry and enable future generations in a proper start to their careers," he said.
Little Changing?
Yet, another industry stalwart, Ed Emmett, said he believes, in the end, that relatively little will change after Covid-19 no longer poses significant pandemic risks.
Emmett, who is a senior fellow at Houston-based Rice University's Kinder Institute for Urban Research, a fellow at Rice's Baker Institute for Public Policy and a distinguished senior fellow at Boston-based Northeastern University's Global Resilience Institute, said he has advocated for a return to classrooms.
"I think people in the breakbulk and project cargo business are going to be healthier, younger and without underlying conditions," said Emmett, whose extensive professional resume includes a dozen years as county judge, the top elected official, of Harris County, Texas, of which Houston is county seat. Earlier, he served on the Interstate Commerce Commission and as president of the National Industrial Transportation League.
Emmett said one of the main advantages he realizes when teaching classes via video conferencing is the relative ease in connecting students' faces and names, which appear beneath their likenesses on the Zoom screen. But, he said, Zoom tends to hinder productive interaction.
Factors beyond Covid-19 will have greater impact than the pandemic in terms of what those involved in movement of breakbulk and project cargo will have to learn and put into practice, according to Emmett.
Corporate managers will need to understand global commerce and regulations, so their focus will be upon changes in regulations, he said, while those engaged in hands-on loading and unloading must adapt to changes in equipment.
"I don't think there's going to be a huge change once we get past this [pandemic]," Emmett said, "because breakbulk and project cargo is going to continue to move the way it has."
A professional journalist for nearly 50 years, U.S.-based Paul Scott Abbott has focused on transportation topics since the late 1980s.

Image credit: Shutterstock