---
Oct 19 | 2020
Russell Williams explains how a Bethlehem Steel Mill is being transformed into a 3300-acre multi-modal hub to support new energy projects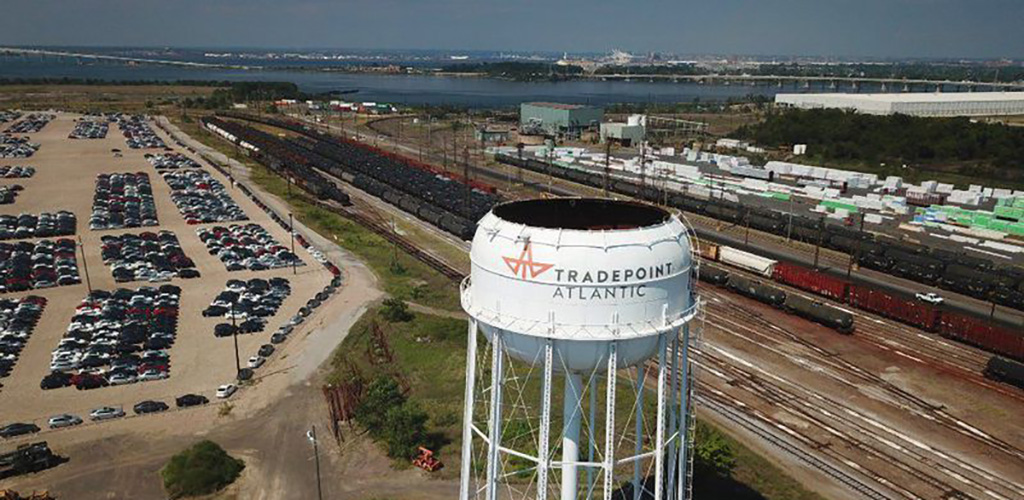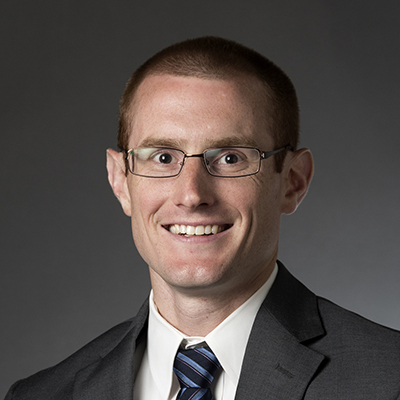 Meet Russell Williams, director of business development for Tradepoint Atlantic, who will be joining our
US offshore wind project webinar on November 3
as part of
Breakbulk Americas: The Digital Special
. In a recent interview, Russell talked about how the new development Tradepoint Atlantic, located outside of Baltimore, plans to provide a hub for the new-to-the-U.S. offshore wind market.
Leslie: Tell us about Tradepoint Atlantic.
Russell:
The site is just outside of Baltimore City. It is a redevelopment project that started in 2014 to transform former Bethlehem Steel Mill into a multi-modal logistics hub. We have 3300 acres of land in total. We have significant strategic advantages, including multiple deepwater berths, our own owned and operated shortline railroad, both CSX and Northfolk Southern connect by our northern interchange yard on a daily basis, and we have very efficient, quick access to major truck arteries for the US East Coast going into the Midwest.
Tradepoint is in a pretty unique position with the amount of space that we have to operate—3300 acres is quite a lot of room to develop and gives us a lot of flexibility and opportunity.
To create unique solutions for the tenants and users of this facility, whether it be a rail solution, truck access, or port access, we have the ability to utilize one, two or all three of those modes of transportation in the space and capitalize on existing infrastructure as well as what we have installed.
Leslie: Where does Tradepoint Atlantic fit into the offshore wind picture? Where are we as far as development goes and what are you offering that will help expedite these projects?
Russell:
There's a lot that we can offer, especially on the onshore side of things. Like I mentioned, we have a significant amount of land, and when you talk about the size of the components that are going to be handled for offshore wind, you need a lot of space to be able to handle them properly, and we have it. But it's not just the space, it's also having infrastructure with adequate load bearing and uniform elevation between the quayside and storage, staging or manufacturing areas.
Our infrastructure is substantially completed at this point, where we've done significant piledriving for heavier bearing capacity, site civil work to create ample lay down space in adjacent areas to be able to facilitate not just large component storage, but staging and marshalling efforts as well.
We're also looking at potential future manufacturing and fabrication activities. We've installed a new roll-on, roll-off birth for heavy transfer vessels or barges. We are looking at the entire need from a port perspective for offshore wind and have a solution in there to create flexibility. Our aim is to position ourselves to help support the industry at large, not just in the mid-Atlantic region but up and down the U.S. East Coast.
Leslie: When do you expect to see first cargoes for offshore wind projects?
Russell:
I think it still seems like a couple years out, considering projects are still moving through at the federal level. State sites need to get approved now so we see everything is still coming together.
Things are moving forward, and in parallel, the supply chain getting set up, so there are a lot of pieces to get in place.
To set up a new industry, is extremely exciting, but I think we're still a little bit out from larger scale projects really beginning, but permitting is well underway.
Leslie: What types of businesses who want to be a part of the new offshore wind supply chain should consider leasing space in in your development?
Russell:
There is opportunity here at Tradepoint. We have everything from logistics companies to installers who will be handling components. Any company that wants to be a part of that process of moving material from the quayside to the staging area and back and forth is a candidate. And of course, fabricators. Tradepoint Atlantic is zoned for heavy industrial manufacturing use. It's got heavy utility service from the steel mill. We can help facilitate all companies involved in offshore wind projects.
Watch the full interview with Russell Williams

---
Subscribe to BreakbulkONE and receive more industry stories and updates around impact of COVID-19.