---
Aug 21 | 2020
(MENA) Delivery from Worli Station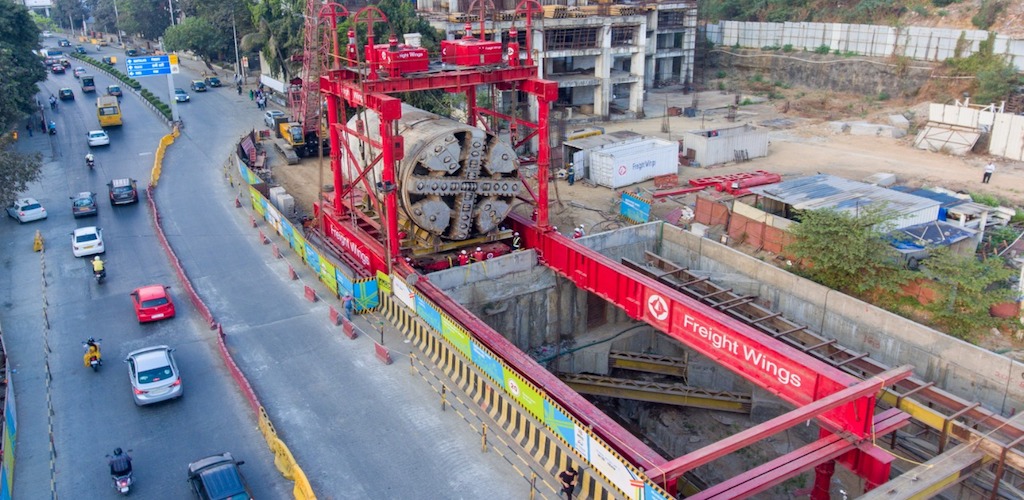 Cargo firm Total Movements has transported a tunnel boring machine for construction of infrastructure in the Mumbai Metro.
The outsized unit was loaded by Freight Wings using a suitable mega-lift structure system with strand jacks and lifted from a depth of 24 meters. A team from Total Movements then oversaw delivery from Worli Station to Nehru Science Museum Station using self-propelled modular transporters.
"Until now, all such tunnel boring machines were dismantled and then reassembled in order to shift them from one site to another, which involved a lot of time and extra efforts in terms of procurement and operations. This pioneering feat, which has proved to be of immense value to the customer, will usher in a new phase in heavy lifting and heavy transport in India," a spokesperson for Total Movements said.
Based in Mumbai, India, Total Movements is a member of the Worldwide Project Consortium, or WWPC, a global network connecting breakbulk firms around the world. WWPC represents firms in 78 countries and is an exhibitor at Breakbulk Events.
---
Subscribe to BreakbulkONE and receive more industry stories and updates around impact of COVID-19.