---
Sep 16 | 2020
Nisarga Cyclone Creates Challenges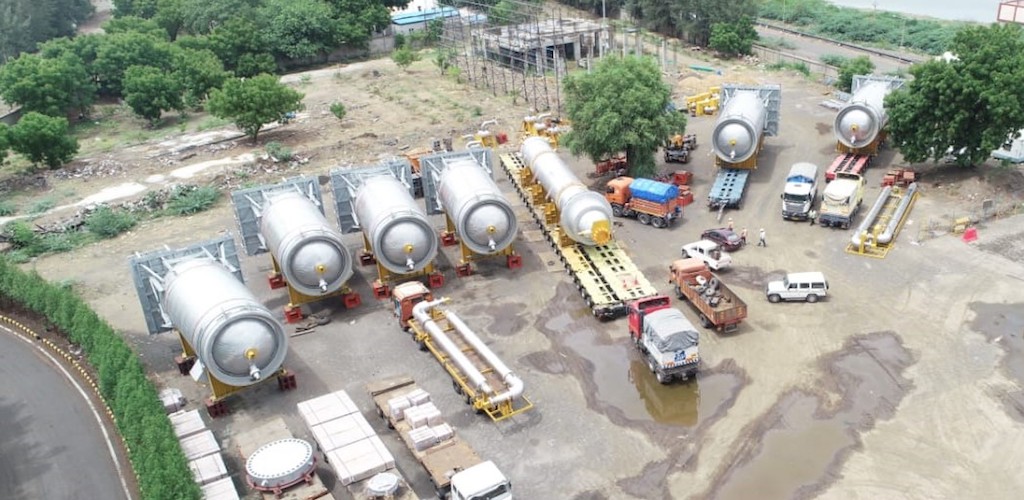 Cargo firm Total Movements has transported six reactor units from Dahej, India to Belgium for a refinery project.
The complex project involved movement of six Gofiner Reactors, weighing 170 tonnes. It was originally delayed due to Covid-19 lockdowns and then faced heavy rains due to the Nisarga cyclone.
"The loading on the vessel was extremely challenging due to heavy swell at Dahej due to monsoon. However, with the support of all the stakeholders involved we loaded the cargo safely on the planned vessel. The cargo was delivered safely and timely at Antwerp," a spokesperson for Total Movements said.
Based in Mumbai, India, Total Movements is a member of the Worldwide Project Consortium, or WWPC, a global network connecting breakbulk firms around the world. WWPC is an exhibitor at Breakbulk events.
---
Subscribe to BreakbulkONE and receive more industry stories and updates around impact of COVID-19.