---
Aug 10 | 2020
(MENA) Transport to Mina Zayed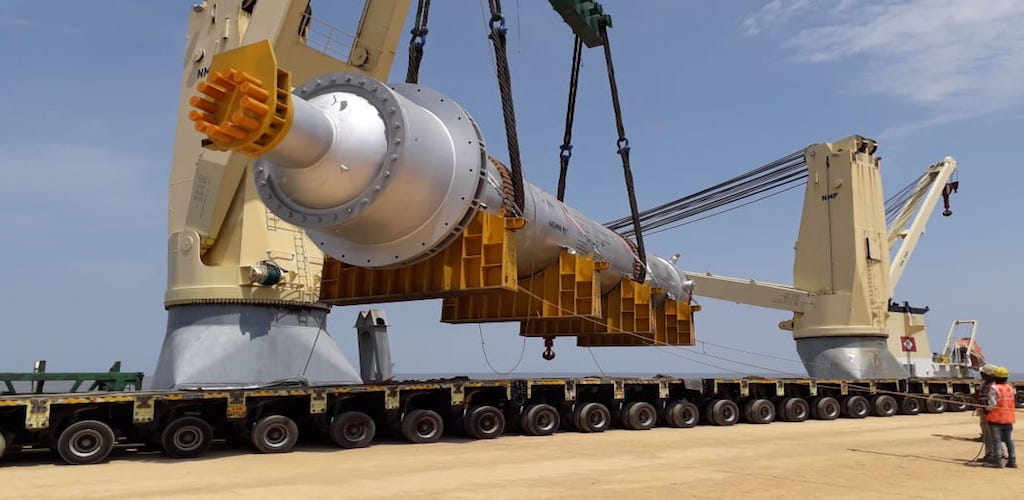 Breakbulk specialist Total Movements has delivered an ammonia converter pressure shell form India to Abu Dhabi.
The giant unit weighed 405 tnnes and was transported on behalf of the Abu Dhabi National Oil Co. (ADNOC). Total Movements oversaw pretransport calculation, deployment of axle configurations, special escort and shipping for the project.
"Amidst considerable swell due to the onset of monsoon and unloading the cargo safely onto the barge at discharge port …. activities [were] accomplished in a seamless manner despite lockdown-like conditions due to Covid19," a spokesperson for Total Movements said.
Based in Mumbai, India, Total Movements is a member of the Worldwide Project Consortium, or WWPC, a global network connecting breakbulk firms around the world. WWPC represents firms in 78 countries and is an exhibitor at Breakbulk Europe.
---
Subscribe to BreakbulkONE and receive more industry stories and updates around impact of COVID-19.