---
Jun 01 | 2020
BBC Chartering's Ulrichs Looks Ahead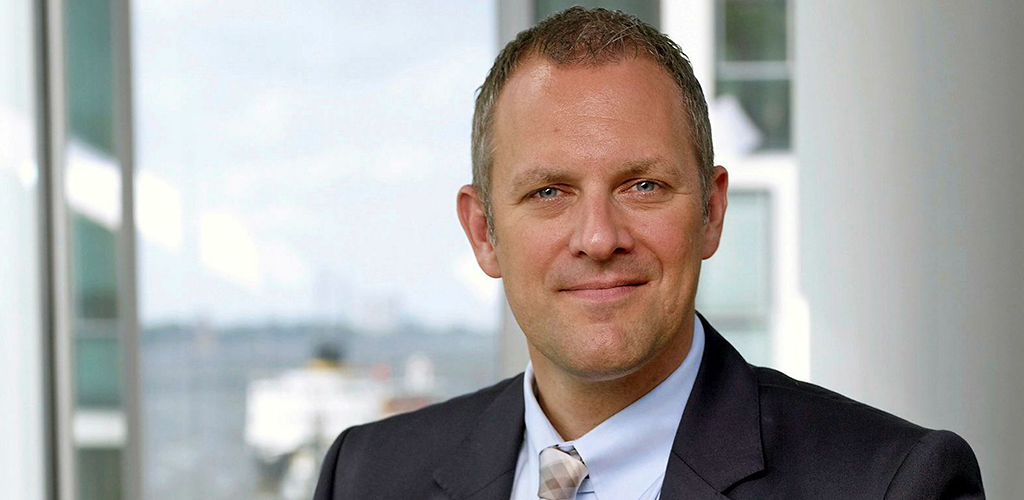 By Gary Burrows
Whether gathering in person, or virtually – as was the effort May 29, to gather the breakbulk and project cargo industry – there's one industry constant: discussion always turns to seaborne freight rates.
During the question-and-answer session of the Breakbulk365 "View from the Boardroom" webinar, BBC Chartering CEO Ulrich Ulrichs was asked about near and long-term freight rates for cargo.
Ulrichs quickly flexed dry humor: "Nice question. From the carrier's perspective, of course, I will have to say that freight rates will go through the roof."
But after the laughs, Ulrichs got down to brass tacks: Freight rates have to rise.
"I believe the shipping industry in general, and particularly this segment, has not been particularly healthy the last few years. So now, in order to make sure we can still provide a service in the future, the ship owners and also the carriers need to invest in new tonnage. I believe there's still a lot of old ships still out there, there's a lot of potential for scrapping that has been delayed because of Covid-19," he said.
Freight rates have reduced in recent months, he said, though noting this is related to costs. With oil prices low, bunker costs are down and it has had an impact. However, he sees pricing stabilizing and bunker prices creeping upward.
He also pointed out the 2019 topic de jour – enforcement of the International Maritime Organization's 2020 low-sulfur regulations – was back-burnered due to the Covid-19 pandemic. "This topic will come back on the agenda," he said.
As bunker prices have dropped that's allowed some "old and thirsty ships," as Ulrichs described them, to remain in the market. "But as soon as bunker prices go up all that tonnage will disappear. I believe the MPV sector will have a shortage of ships, and then they will have to see who is able to invest again in new tonnage and who has the money or financial means to invest. And for all that you have to provide a margin to these investors or your shareholders in order to justify the investment."
He doesn't anticipate rates will increased quickly, but rise he believes they must. "They have to come up in order to make a margin that justifies investment in the future. That's not something that's going to happen in the next year or coming couple of years," he said.
He referenced the age structure of the MPV fleet, stating: "Some of the ships will soon turn 20 years old and over. Some cargoes are no longer appropriate for (the tonnage) and very little newbuilding is happening in the sector. There are some bigger ships, but they're not for the markets we serve, nor the cargo we carry."
These aging ships will be due for scrapping in 2024-2025, he predicted. "Then you'll really have a shortage of vessels. So you'll really have to order something in the next couple of years in order to still have a service or your market share covered in the next four or five years and thereafter."
A later question brought up the increased competition for MPV carriers from container lines – to which Ulrichs quickly added the attempted encroachment on MPV business from roll-on, roll-off carriers and bulk carriers as well, over the past several years.
"It's not new and it's not Covid-19 related," he said. "On one side, I believe the market is shrinking as far as breakbulk and project cargo for this specialized sector. On the other side, I see the overall fleet shrinking. We'll have less tonnage overall and less vessels."
MPV operators must be more efficient and focused on cost optimization. "We need to be a little bit faster, smarter and more flexible and efficient to beat these guys. We won't make it all the time, but there's still enough cargo out there in the long term that breakbulk carriers, project cargo carriers can make a living. But I believe long-term you'll also see less ships and less players in the market and that will also be helpful for our segment. Consolidation we've seen in the container industry hasn't quite reached the breakbulk heavy-lift segment yet."
James Hookham, secretary general, Global Shippers Forum, provided the counter argument to Ulrichs' vision of freight rate growth. "For every ship owner or charterer that is keeping his fingers crossed that rates are going to go up, believe me, there's a whole community of cargo owners and shippers that are going to want to negotiate with you about managing those rates down or at least keeping them where they are."
In response, Ulrichs conceded that freight rates will not "explode overnight, but the carriers will push for rates to go up. And the more oil prices go up, the faster the freight rates will go up as well."
"So the same as the last 25 years," quipped webinar moderator Jurgen Osmers, industry expert and former owner, KOG Transport.
"No, at least 2008," Ulrich quickly responded.
---