---
Feb 03 | 2021
(Asia) Shipments of Components to Ho Chi Minh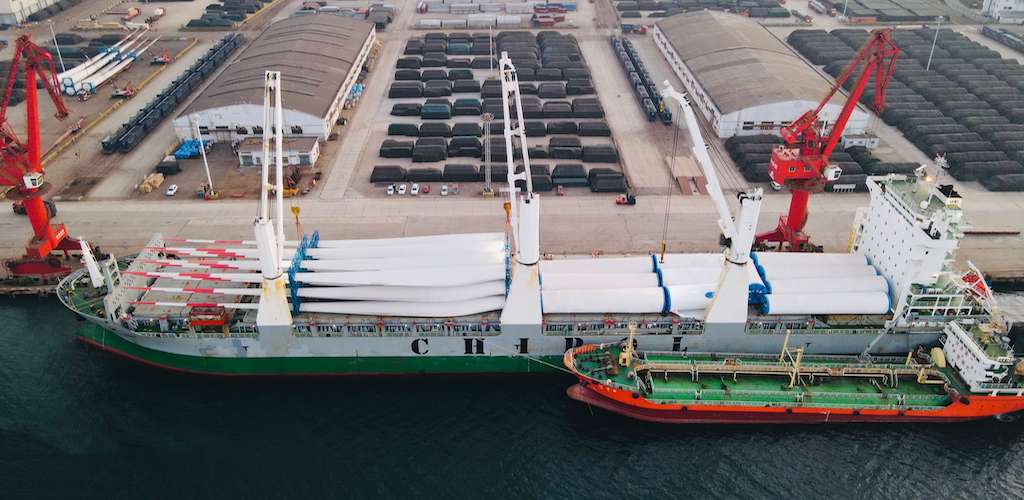 Logistics specialist Trans Global Projects has transported a series of breakbulk wind turbine components from China to Vietnam.
The complex contract was signed with a large engineering, procurement and construction contractor in China, and involved transport of 320,000 tonnes of components for two wind farm projects in Vietnam.
"Shipment of a wind turbine's oversized components – the blades, towers and nacelles – requires heavy lifting expertise and meticulous transport planning. Led by our team in China, this project highlights the trust we have built with key players in the renewables sector. We look forward to continuing to utilize our knowledge in the end-to-end handling of breakbulk cargo to meet the needs of a sector that's expected to expand significantly in the coming years," said Colin Charnock, CEO of TGP.
Multiple packages
Work on the project began in September 2020, and TGP has already delivered 12 sets of wind turbine equipment from three different locations across China. Consignments were delivered to the port of Ho Chi Minh in Vietnam and further shipments are scheduled to continue until the third quarter this year.
"TGP is scheduled to deliver 10 batches of wind turbine equipment from China to Vietnam via ocean vessel. The ongoing contract sees TGP loading, shipping, providing customs clearance and discharging 57 sets of 3-megawatt offshore wind turbines," a company spokesperson said.
Headquartered in the UK, TGP provides project logistics management, ship chartering, logistics consultancy and transport engineering services from offices on six continents. TGP subsidiaries include Natco Switzerland, NatcoGermany and NPT Brasil.
Complex Pre-planning
The project has involved complex pre-planning to ensure safe transport of the giant blades, each of which measures more than 76 meters long and requires careful loading, stowage and offloading. Transport has also included turbine towers as well as hub, nacelle and generators.
"A high level of precision, coordination and special equipment – managed by an expert team of logisticians – ensured the deliveries were a success," Charnock added. "With our accumulated expertise, we are excited to be playing an increasingly growing role in meeting the need for safe and sustainable energy generation across the globe."
The firm predicts that the Asia region will become the world's largest offshore wind power market by 2030, and increasingly a center for breakbulk activity around the wind power sector.
---
Subscribe to BreakbulkONE and receive more industry stories and updates around impact of COVID-19.