---
Nov 16 | 2020
(Europe-Asia) Gas Link to Italy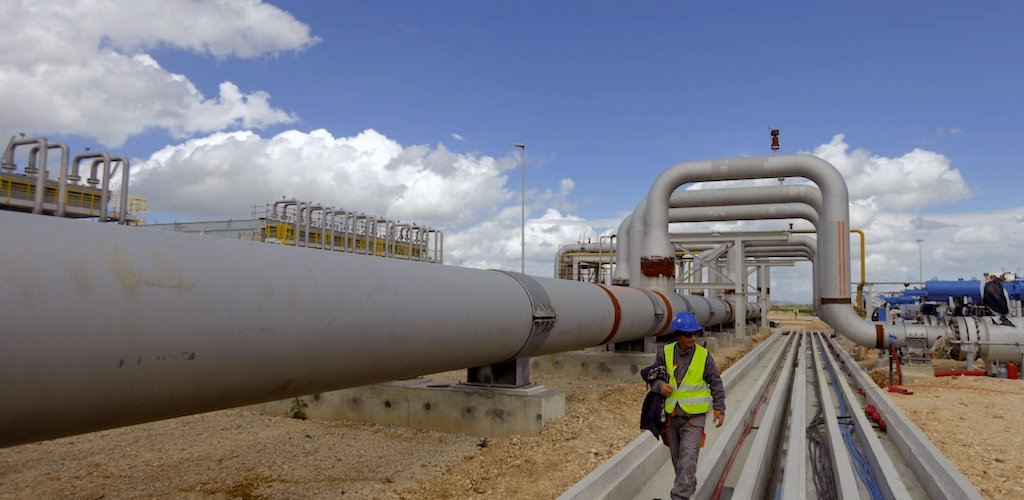 Authorities in Azerbaijan have reported the start of commercial operations of the Trans Adriatic Pipeline, as gas began flowing to European markets.
The long-awaited project promises to reshape energy trade as the 878-kilometer-long pipeline brings capacity to deliver 10 billion cubic meters of Azerbaijani gas per year.
"Today, a long-term vision has become a reality. As a new transmission system operator, developed and built in compliance with best industry practices and standards, TAP enables double diversification including a new, reliable and sustainable energy route and source of gas reaching millions of European end-users, for decades to come," said Luca Schieppati, TAP's managing director.
Energy Security
Construction of the ambitious project has taken four and a half years and involved roughly €4.5 billion of capital investment.
"This is a long-awaited and impressive milestone for all stakeholders. It is the first delivery of contracted Azerbaijani gas beyond Turkey, it provides a fourth gas import pipeline corridor for the EU, it boosts diversification and energy security, and it is an inflection point for import-reliant gas markets in Italy, Bulgaria and Greece," said Murray Douglas, Wood Mackenzie research director.
Construction has been fraught with difficulties as politicisation of permitting issues in Italy delayed completion and testing and commissioning were impacted by the coronavirus pandemic.
Breakbulk Demand
With the successful completion of the project and secure gas deliveries now arriving in Italy, the TAP offers the potential to support new breakbulk activity along the Southern Gas Corridor.
"For the Southern Gas Corridor project and its many stakeholders, TAP's launch is the end of the beginning, not the end itself. A scenario without TAP expansion to 20 bcm (billion cubic meters) per year would be a failure against the initial objectives, especially for European supply security. All eyes will be on the binding phase of TAP's market test in summer 2021. This could be a bellwether for the post-lockdown recovery of European gas fundamentals," Douglas added.
An accelerated push towards green solutions may support further development however Turkey's recent giant Black Sea gas discovery continues to threaten some downside.
---
Subscribe to BreakbulkONE and receive more industry stories and updates around impact of COVID-19.