---
Nov 05 | 2020
Meeting Project Cargo Route and Tracking Needs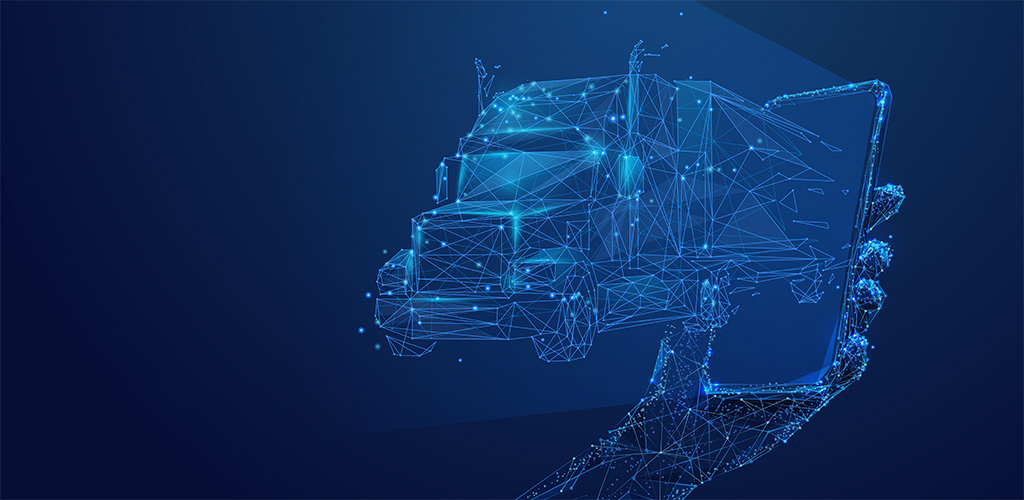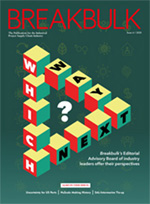 By Felicity Landon
If you order a pizza on your smartphone, visibility is instant: you'll be notified when the pizza is being made, put in the oven, ready to box up and on the way to your door.
"Why not give the same visibility to shippers and manufacturers?" asks Tony Stroncheck, co-founder and president of ProMiles Software Development Corp. in the U.S. "If I had a valuable piece of cargo being shipped, I would want to keep an eye on what is happening."
A smart solution to provide that visibility, allowing shippers to manage and track all matters related to their road transporters, is one of a series of initiatives developed by ProMiles in partnership with the Pit Row Group, which is also a reseller of the products.
Both companies are members of the Specialized Carriers & Rigging Association, or SC&RA. As Steven Todd, SC&RA vice president, transportation, said, digital and new technology solutions designed to streamline and improve road transport are about to explode in North America, and the ProMiles/Pit Row partnership is a big part of that.
The new tracking/managing process will enable the shipper/manufacturer to log in and follow progress from the start of the permitting process through loading on the truck and all the way along the road journey, Stroncheck said. "It allows them to be more interactive, to view things and watch where their shipment is."
In some ways, this is nothing new. Companies hauling goods for the Department of Defense or the automotive sector in the U.S. have been required to have tracking devices on their trucks for two decades, so the shipper has the ability to know where the load is every hour. "But the oversize/overweight sector doesn't have that," Stroncheck said.
Real-time Truck Information
ProMiles has been working with multiple original equipment manufacturer shippers to develop this solution, and is now building and refining the APIs ready for launch soon.
The system will enable shippers to update their information on where a truck is every 15 minutes. And just as you would like to know if the pizza oven breaks down and there is going to be a delay to you receiving your supper, so the system is being developed to send fault code notifications to the shipper if there is a problem with the truck engine, so that they can be involved in any decisions, or just kept informed of them. "If you can give the shipper that visibility, you can eliminate tons of phone calls," Stroncheck said.
The first project ProMiles and Pit Row Group tackled together was Permit Manager, which offers digital mapping and multi-state one-stop-shop permitting. "We are finishing up development on this – it is one of a kind," said Michael Morgan, CEO of the Pit Row Group. "It covers both routes and regulation across multiple states, with all of their different processes and permitting rules."
Stroncheck explained: "We knew in the early 1990s how difficult it is to establish what routes you can take with a regular size truck, let alone oversize/overweight." ProMiles first started working with the state of Texas, developing a permitting system to replace the old ways, he said. "You had to call agents at the DoT, tell them the dimensions, where you would pick up and where you were going to, and ask what route you could take. The agent would take up a big paper map and work out which routes you could travel. It could sometimes take days or weeks to decide the most accurate route."
ProMiles requested all the data on bridges and routes, and access to bridge analysis software. "Why should we have people looking at paper maps and making mistakes? The first thing is to analyze every bridge on the route to see if a bridge can cope with the load involved. If not, sometimes a reroute can be done by cutting off the highway to bypass the bridge, perhaps using a ramp. In the past they might have routed trucks hundreds of miles out of the way when it could be done with just a half-mile detour. It is the same with avoiding obstacles."
ProMiles developed permitting system software that can be configured to meet the specific needs of different jurisdictions. It worked with Pit Row Group to develop Permit Manager, the software through which transport operators can submit a permit application just once for all the jurisdictions using ProMiles software.
A key is having real-time information: if a bridge has collapsed or a piece of road is under construction, ProMiles' system knows of any changes instantly and maps are automatically updated; it will reroute and reissue the permit even when the truck is already in transit.
Texas was issuing about 540,000 permits a year when the project began: "We are now doing 900,000 permits a year for Texas," Stroncheck said. "More people are able to order permits in a timely manner, where before the process might have taken so long as to be too late for their timetable. In the past, people used to haul illegally because the system was so cumbersome."
The Permit Manager system is now live in 13 jurisdictions, with two more due to be up and running by the end of the year.
Simplifying Permitting
Connecting the dots means that where, for example, a truck will be crossing five states, there is no need for a transport manager to go through five individual state permitting processes, only to find that the permitted routes don't actually coordinate with each other, there are mismatches between time restrictions or connections at borders, and they have to go back and start again. "You can have a different permit for each county or even city in a state," Stroncheck said. "Putting it all together has been one of the biggest pains in oversize/overweight loads. Since we are managing all the routing, you can put in the origin and destination, and we will come back to you with one application which knows the routes that will be approved for each jurisdiction. It avoids duplication of information or the need to rekey your company name 100 times."
ProMiles and Pit Row Group have also developed a Pilot Manager system which is due to start testing in two jurisdictions soon. "Pilot car licensing and insurance requirements all vary state by state," Morgan said. "Now we are able to bring the components together. Pilot Manager takes all the route and state requirements and checks which pilot cars have what is needed, and provides carriers with a list of people to choose from."
Among other projects, ProMiles has developed audible oversize/overweight route permitting which provides satellite navigation combined with audible guidance which can warn the driver of requirements up ahead – perhaps a bridge with capacity for a maximum of three vehicles at once, or the need to deflate tires by 15 percent in a couple of miles' distance – and will also sound the alarm if the driver strays off-route. This will be released for the first time in Illinois.
Meanwhile, an E-Credentials system launched in 2019 has really come into its own. A driver can now carry all permissions, information about his journey and his own credentials electronically; whereas in the past an enforcement officer would have to leaf through many pages in a large permit book, now the driver can hold up his phone with a QR code.
"The officer can take a scan of the QR code and download everything – there is no paper to hand over, no need to wind down the window. E-Credentials has become a necessity during Covid-19," Stroncheck said.
Europe-wide Standardization
ESTA, the European association of abnormal road transport and mobile cranes, has been pushing for Europe-wide standardized permitting documents for years. Speaking to ESTA Director Ton Klijn, his frustration is only too clear.
"If you are applying for a permit, the document is different in every European country and in their own language. So for a truck going through four countries, you have to fill in four different forms in four different languages."
He was pessimistic about the changes of standardized electronic permitting across the EU. "We want a standardized document translated into all the European languages. They can't even achieve that!"
He describes digitalization in the sector in Europe as "in the Stone Age. Very little is digitalized and a lot of countries still rely on faxing and writing letters. To see some more governments implementing electronic permitting systems would be a major step forward."
The Netherlands and Sweden have digital permitting systems that work perfectly, he says: "But some countries are trying to reinvent the wheel, which annoys me. They might benefit from the experience of the Dutch or the Swedes, but they are too proud to pick up the phone and ask for help, so they make the same mistakes that everyone made in the beginning. There are some countries that have nothing digital – and some that don't want to have anything."
The French government introduced electronic permitting, but a good number of regions have rejected the idea, so it is not uniformly available.
"We know from America's almost nationwide system that electronic permitting is a win-win," Klijn said. "We know if you make it easier to get a permit, more permits will be asked for, and income goes up because more permits are issued and fewer people are needed to run the system. Also, there is less illegal driving, fewer bridge hits and fewer accidents. If it is a huge problem or too difficult to get a permit, some drivers just go ahead with the trip anyway."
Digital Transformation
A recent report by Lux Research entitled The Digital Transformation of Transportation and Logistics is mainly focused on unitized/liner shipping and e-commerce operations. However, report author Harshit Sharma said: "We have certainly looked in the project/heavy cargo direction and overall the solutions will look fundamentally the same. Our report looked at three primary challenges: visibility, which is about being able to track goods in real time and track accountability in the supply chain; agility, which is about meeting delivery demands; and sustainability, which is about reducing emissions in your supply chain through electronic tracking and other means, and running logistics in a much more efficient manner."
Sharma said that as the older generation retires, the younger generation will find it hard to work in a way that doesn't involve smartphones and digital technology. "The future labor force will find it difficult to be productive without digital tools."
Start-ups will likely be driving many of the new tech innovations, such as route optimization tools, Sharma said, and he predicts a shift to more "asset-less" operations, where technical companies don't own any vehicles or assets but buy into those services. Some big carriers could make that move, becoming service providers with no assets, he said.
Do those not taking on digital opportunities risk being left behind? "Definitely there is a risk of getting swallowed up or eventually going bankrupt," he says. "Those who go digital can offer much better pricing – it gives you the advantage. These things tend to move slowly but I think we could see a bigger push because of Covid-19. This could be a game changer in digital transformation."
Felicity Landon is an award-winning freelance journalist specializing in the ports, shipping, transport and logistics sectors.
Image credit: Shutterstock