---
Jun 23 | 2021
LNG to Drive Qatar's Economy as Tensions Thaw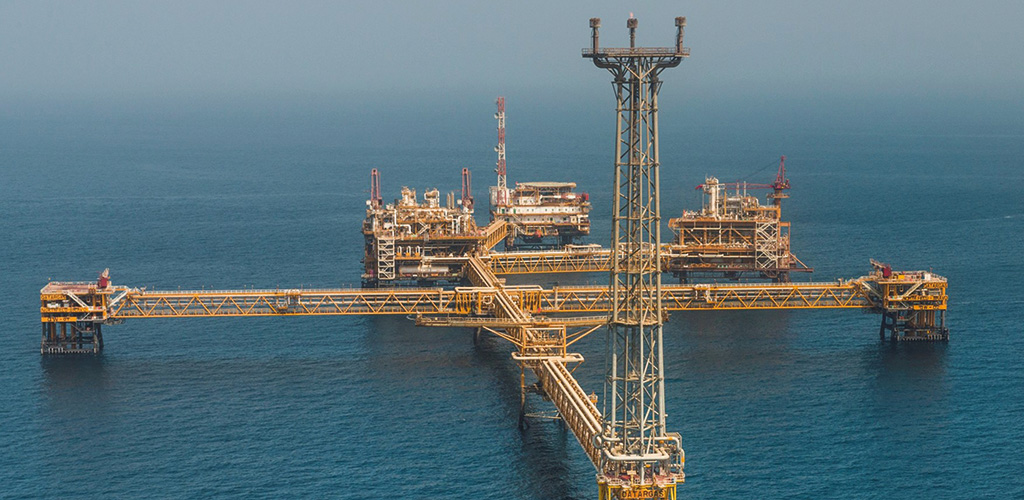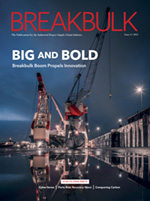 By Simon West
To say Qatar is all about one project is a bit unfair, given the tiny Middle East nation is hosting next year's FIFA World Cup, the biggest sporting event on the planet.
But speak to any executive involved in the transport of breakbulk in the emirate, and talk quickly turns to the expansion at North Field, the largest liquified natural gas, or LNG, venture in the world, located 80 kilometers north of capital city Doha.
"A big project is usually 500,000 to 1 million freight tonnes," a Middle East-based project cargo specialist, who asked not to be named, told
Breakbulk
. "This is 2.5 million freight tonnes. This is massive."
The project's first stage, known as North Field East, or NFE, is expected to boost Qatar's LNG capacity by 43 percent to 110 million tonnes per year. Four mega trains with a capacity of 8 million tonnes per year each are slated to start producing by late 2025.
The expanded facilities will also produce condensate, liquified petroleum gas, ethane, sulfur and helium, said Qatar Petroleum, the state-run energy producer in charge of the US$29 billion development.
Japan's Chiyoda and France-based Technip Energies have been awarded the engineering, procurement and construction contract for the trains, as well as for associated plants for gas treatment, natural gas liquids recovery, helium extraction and refining at Ras Laffan Industrial City.
"For all these megaprojects there are always a lot of small and medium projects around, so I think it is going to be really good for the logistics and the project forwarders," the executive said. "It is not going to be only one company (that gets contracts), I think everyone will get a slice of the pie. There is no one that can do everything."
Natural gas will be shipped to shore via subsea pipelines from the 6,000-square-kilometer North Field reservoir off the northeast coast of Qatar. A new drilling campaign to support the NFE kicked off last year, with the first of 80 development wells spudded at the end of March.
A second LNG stage, North Field South, or NFS, is calling for the installation of another two mega trains that will increase output further to 126 million tonnes per year by 2027. Additional expansions were being evaluated, Qatar Petroleum said in a February filing announcing the deals with Chiyoda and Technip.
Qatar is banking on the project to help spur its economy after the slowdown caused by the pandemic and the disruptions to trade triggered by a three-and-a-half-year diplomatic spat in the region that was partially resolved in January this year.
Back in Business
The government gradually began lifting its Covid-19-related lockdown measures in late May, and while the political situation has cooled and trade routes have reopened, relations among Gulf Cooperation Council members remain strained.
Qatar's ties with Iran and its support for political Islamist groups that rose to power during the Arab Spring has been riling its neighbors for years. Long-simmering tensions boiled over in June 2017 after Saudi Arabia, Bahrain, the UAE and non-GCC affiliated Egypt cut ties with Qatar, accusing it of backing militant jihadi groups and undermining the region's security.
Qatar vehemently denied the charges, but the quartet imposed an economic blockade on its neighbor anyway, closing off the country's sole land border – the Abu Samra border crossing to Saudi Arabia, a critical entry point for trade – and banning its planes and ships from using their airspace and sea routes.
Diplomats were expelled and Qataris living in other Arab states were given days to pack their bags and up sticks. Back home, panic-buying ensued as supplies dried up.
Gulf experts have argued that the emirate's financial muscle helped it ride out the storm.
"The humanitarian costs were immense," said Andreas Krieg, a professor at the School of Security Studies at King's College London. "But from an economic point of view, Qatar remains the most resilient economy in the region with unprecedented levels of wealth that it knows how to use to translate into influence and power. It was its vast reserves that it initially mobilized to bypass the blockade until new trade routes were firmly established."
Saudi Arabia and its allies finally agreed to lift the boycott and restore diplomatic ties following a deal brokered by the U.S. and GCC member Kuwait just days before former President Trump left the White House.
Relations between GCC countries have since improved at "uneven levels," said Will Todman, Middle East analyst at the Washington DC-based Center for Strategic and International Studies, although the underlying issues that led to the dispute remain unresolved, with full reconciliation yet to be reached.
"A future flare-up is possible," Todman said. "But regional dynamics are shifting and Qatar could capitalize on its potential to play a mediating role. Qatar is well-placed for example to play a role in the emerging dialogue between Saudi Arabia and Iran and I would expect relations between Saudi Arabia and Qatar in particular to continue to progress."
Hamad Rebirth
The reopening of trade routes at least has helped facilitate the movement of cargo arriving by sea into Hamad Port, Qatar's main commercial port, located south of Doha, and other terminals, and by land from Saudi Arabia, although one market source told Breakbulk that delays and red tape at the border were still an issue.
According to Krieg, Hamad Port itself got a boost during the blockade, luring billions of dollars' worth of transshipment from Dubai's Jebel Ali, the busiest port in the region.
Hamad, whose official launch in September 2017 came just weeks after the blockade began, had been seeking its own shipping routes that bypassed Jebel Ali, but was locked into long-term transshipping contracts with the UAE.
"When the blockade happened, the UAE forced all existing contracts with shipping companies going to Qatar to be terminated," Krieg said. "This freed up the Qataris to establish new routes bypassing Jebel Ali. Bigger vessels could now directly go to Hamad Port. It saved money and made Qatar more independent."
With work on the NFE trains slated to begin later this year, Qatar will be keen to avoid further logistical disruption. According to Jigar Shah, director of projects and third-party logistics at heavy-lift specialist JSL Global Qatar, project cargo for the expansion is likely to arrive from Japan, South Korea, France, Italy and other European countries.
The easing of travel restrictions meanwhile will help fans and delegates from competing nations travel freely at next year's World Cup, when it starts Nov. 21. With 18 months to go, construction on the five stadiums is in its final stages, with contracts already awarded to forwarders. Daniel Nordberg, general manager at GAC Qatar, said most of the outstanding cargo destined for the championships would be containerized.
Industrial Projects
The emirate, home to some 2.9 million people, has embarked on several other major industrial projects that are demanding significant project cargo support.
Qatar's National Vision 2030 development plan aims – among other things – to produce 20 percent of its electricity from solar energy by the end of the decade, and to help achieve this it is building its first world-scale photovoltaic, or PV, power plant at Al Kharsaah, 80 kilometers west of Doha.
The 800-megawatt, or MW, facility is being developed in multiple phases with operations expected to start up this year before hitting full capacity in 2022. International operators have been working on the plant since late last year, moving solar panels, trackers and steel structures. Qatar Petroleum is planning to build another 800-MW solar facility "in the near future," the state energy producer said in February, as it targets more than 4 gigawatts of grid-connected PV power by 2030.
Elsewhere, expansion work at Hamad International Airport and the Doha metro system is slated to begin in the coming months, while Qatar's largest crude oil field, Al Shaheen, which sits just above the North Field reservoir, will also be a key sector for breakbulk cargo this year, GAC's Nordberg said.
North Field is Qatar's crown jewel, and expansion is set to strengthen its energy heavyweight status.
Ras Laffan is already home to the world's largest LNG export terminal, and could shortly boast one of the region's biggest petrochemical plants after Qatar Petroleum signed a deal two years ago with U.S.-based Chevron Phillips Chemical to build a world-scale ethane cracker in the city. The project, expected to start up in 2025, would have a capacity to produce 1.9 million tonnes of ethylene per year.
As light flickers at the end of the tunnel for the pandemic, Qatar's ability to maintain cordial relations with its neighbors and to keep trade flowing will be vital for the success of all its industrial projects.
"I think there is a certain amount of confidence, but at the same time there is still a certain amount of caution. Obviously after a period like this, it is always going to take a while to settle down while one sees what the new lay of the land is," said Lars Greiner, associate partner for the Middle East and Africa at Hamburg Port Consulting.
Colombia-based Simon West is a freelance journalist specializing in energy and biofuels news and market movements in the Americas.

Image credit: Qatargas