---
May 25 | 2017
Star Shipping Transports Hajira Cargo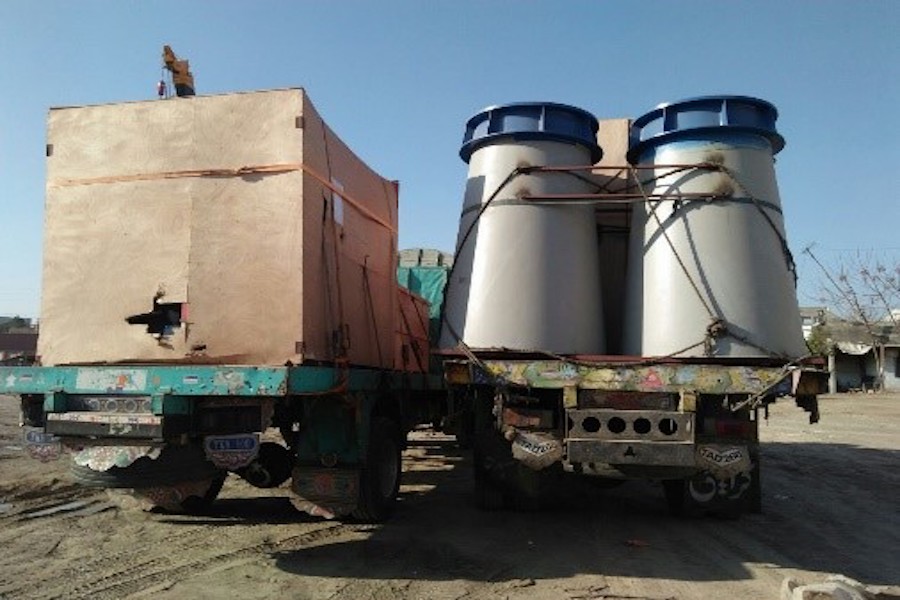 Logistics firm Star Shipping has transported a shipment of breakbulk equipment from Karachi in Pakistan to the Hajira power project in India.
The cargo involved transportation of seven high-cube and one flat-rack container and the project team from Star Shipping arranged all loading and transfer procedures.
Due to a confirmation of land sliding issues on the roads near the Hajira Project Site, the team was advised to store the cargo at Tarnol Storage Yard and arranged a workaround solution.
"Star Shipping decided to make a right of way similar to the Kundal Shahi Project site access road … In the end Star Shipping ensured that the whole 1.6 megawatt Hajira Hydro Power Project was delivered safe and sound," a spokesperson for Star Shipping said.
Star Shipping is a member of industry association XLP Projects which connects companies focused on heavy lift handling and transportation.
Photo: The cargo was delivered by Start to Hajira power plant. Credit XLP