---
Jan 21 | 2021
Brazil, Guyana and Suriname Lead the Charge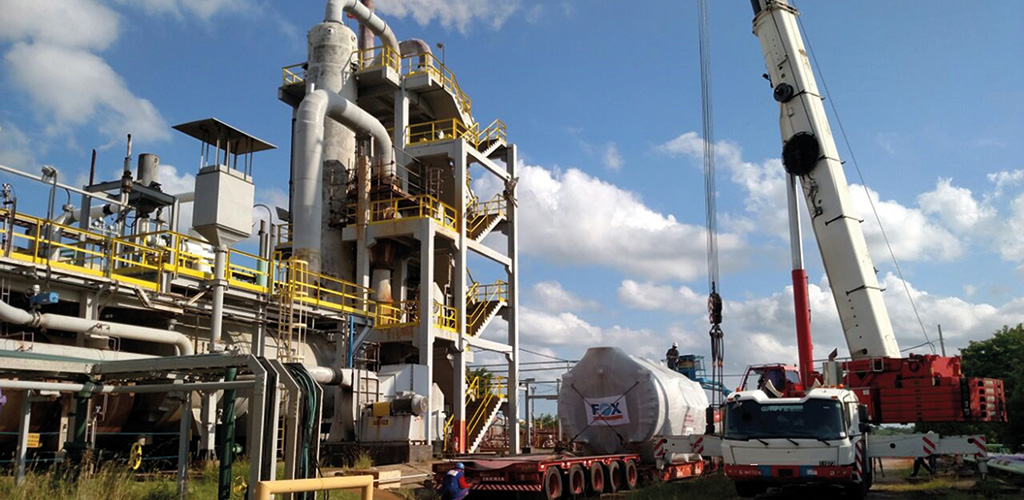 By Simon West
Deep below the ocean, some 300 kilometers off Brazil's southeast Rio de Janeiro coast, lies Tupi – the world's largest producing deepwater oil field.
Boasting 117 wells and more than 2,200 kilometers of underwater pipelines, the field, discovered 14 years ago, yields a million barrels of crude oil per day, or about 11 barrels every second. Just 5 percent of Tupi's resources have been produced, says state-controlled energy giant Petrobras, meaning the field is likely to remain Brazil's most prolific for years to come.
Alongside other "mega" fields located in the Santos and Campos Basins, such as Buzios and Mero, development of pre-salt reserves – so called because they are buried beneath thick sheets of salt – has transformed Brazil into a major exporter of medium-grade sweet crudes, which are highly sought after by China and other Asian refiners. Average oil output at Brazil's pre-salt deposits has rocketed from 41,100 barrels per day, or b/d, a decade ago to 2.2 million b/d in 2020.
Factor in the 92 million cubic meters per day of pre-salt natural gas, and total production stands at 2.8 million barrels of oil equivalent per day, or boe/d, about 72 percent of Brazil's nationwide oil and gas output of 3.9 million boe/d.
Petrobras is the dominant force in the region. The company is midway through a plan to sell off billions of dollars' worth of non-core assets such as refineries and pipelines to focus on pre-salt exploration and production.
Other international energy majors such as Shell, ExxonMobil and Chevron have been lured to the region by a raft of industry-friendly reforms, including a new rule three years ago scrapping Petrobras's mandatory role as sole operator of pre-salt projects.
Brazilian Attraction
A stable political and regulatory context, good infrastructure, strong local expertise in deepwater development and robust domestic markets for oil products and natural gas are also enticing investors, said Sylvie D'Apote, managing partner at Brazilian energy consultancy Prysma E&T Consultores.
"I don't see many other opportunities worldwide which offer the same attractiveness and risk-reward balance," D'Apote told
Breakbulk
.
Elsewhere in South America, excitement continues to grow in Guyana following ExxonMobil's 18th discovery at the 6.6 million-acre Stabroek Block, about 190 kilometers off the country's Atlantic coastline.
The find at the Redtail-1 well means Stabroek's estimated recoverable resources are approaching 9 billion boe, and comes just five years after ExxonMobil's first commercial discovery at Liza-1. Production at that well began in December 2019 from the Liza Destiny floating production storage and offloading vessel, or FPSO, with its capacity to pump 120,000 b/d.
With the start-up of the Liza Phase 2 project slated for 2022, and the Payara development for 2024, ExxonMobil, alongside partners Hess and CNOOC, believes the acreage could call for at least five FPSOs to produce up to 750,000 b/d of oil by 2026 – almost a barrel a day for every citizen of the country.
Stirred by ExxonMobil's success and the prospect of lower production costs as local technology and expertise develops, other exploration companies are entering the market, such as Repsol, Tullow Oil and Canada's CGX Energy.
"Beyond the huge resource potential, it is attractive to a certain type of company that has expertise in these sorts of offshore operations that require relatively little onshore support," said Jed Bailey, managing director at Energy Narrative.
"For a company like Exxon and other U.S. producers it is relatively close to the refining capacity they have on the US Gulf Coast. It can certainly help replace some of the barrels that they are not pulling out of Venezuela for example."
Suriname Poised for Energy Boom
The former Dutch colony of Suriname, meanwhile, which shares oil and gas resources in the Guyana-Suriname Basin, could also be on the verge of its own offshore boom.
Several oil and gas explorers have arrived, including U.S.-based producer Apache, which has made three deepwater discoveries at Block 58, and Malaysia's government-owned energy firm Petronas, which spudded this year its first well – Sloanea-1 – at Block 52, located north of Suriname's capital, Paramaribo.
The United States Geological Survey, or USGC, said the Guyana-Suriname Basin could hold 13.6 billion barrels of oil and 32 trillion cubic feet of natural gas, ranking it the second-most prospective unexplored basin in the world.
"There is so much potential there," said Brent Patterson, regional director for the Americas at Blue Water Shipping, a Houston-based transport and logistics specialist with offices in Guyana and Suriname. "We are gearing up for that in the same way we did several years ago for Guyana."
The rapid development of pre-salt and deepwater resources in Brazil, Guyana and Suriname could enable South America's offshore production to outstrip volumes from North America by 2024, according to data and analytics company GlobalData.
Offshore output in the U.S., Mexico and Canada is expected to drop by 15 percent from 2022-2024, GlobalData said in a report, hurt by the fallout of the Covid-19 pandemic and, in the case of the U.S. and Canada, bottlenecks caused by insufficient pipeline capacity.
Development in South America is also more competitive – Brazil's pre-salt projects have breakeven oil prices of US$35 per barrel, while prices for deepwater projects in the Guyana-Suriname Basin are as low as US$23 per barrel.
Beyond 2024, offshore output in the U.S. will likely face further challenges as President-elect Biden's pledge to cut carbon emissions should see the reintroduction of tougher legislation governing upstream activity.
"Brazilian pre-salt and Guyana's deepwater are significant resources with relatively low break-even prices," said Svetlana Doh, oil and gas analyst for GlobalData.
"As a result, these countries contribute the most in terms of future planned and announced projects, and hence are the main drivers for production growth in the region. North America, on the other side, is quite well explored and production is somewhat expected to plateau towards 2024."
Pre-salt Opportunities for Breakbulk
In Brazil, pre-salt is providing plenty of work for project logistics, from transporting flowlines and masterminding full rig moves to dismantling decommissioned platforms and supporting the construction of new liquefied natural gas, or LNG, units.
Murilo Caldana, project director at Sao Paulo-based freight forwarder FOX Brasil, also pointed to rising demand for logistics support for the construction and transport of FPSO vessels.
Although FPSOs deployed at pre-salt fields are built in China, local content laws require at least some components and equipment to come from Brazil. Logistics firms are tasked with shipping these parts to Chinese shipyards for assembly, and then transporting the completed vessels back to Brazil for pre-salt operations.
Petrobras is planning to spend US$17 billion over the next five years for the construction of 13 new FPSOs for the Santos and Campos Basins, according to a recent investor presentation. "I am very positive right now to see everything that is happening in the country and for the project business," Caldana said.
Similar opportunities on a smaller scale have opened up in Guyana and Suriname, but unlike Brazil, the pace of offshore development has exposed a deficit in the infrastructure and equipment required for moving breakbulk and heavy-lift.
"There is not a lot of project cargo in Guyana right now because there is limited infrastructure and handling ability," Patterson said. "Most of the heavy equipment is handled in Trinidad."
Some major infrastructure projects in the region are likely to boost options for breakbulk including CGX Energy's plans to construct a deepwater port facility on Guyana's Berbice River to support exploration activities in the Guyana-Suriname Basin.
Kevin Lagnah, business development lead at Ramps Logistics, a Trinidad-based freight forwarder that has worked on several offshore campaigns including Petronas's Sloanea-1 campaign, said the Berbice project and other port developments would be welcomed by logistics services providers in Guyana.
"The ports are now getting more and more equipped because they have seen the type of cargo that is expected to come into the country," Lagnah said.
Pandemic Setback to Plans
However, like everywhere, the economic downturn brought about by the pandemic has delayed projects throughout the region and forced companies to reassess capital expenditure plans.
Petrobras said in November it would cut its five-year spending plan by 27 percent to US$55 billion, although it would continue to focus on development of its pre-salt assets. The energy ministry has also reported this year production stoppages at offshore and onshore facilities, but according to D'Apote, Brazil has been one of the very few countries in the world that has boosted oil volumes during the pandemic.
"In the medium term, we may see delays in the contracting of new platforms and other related infrastructure, but so far we have not heard of drastic decisions relating to the cancelation of large exploration and production projects in the pre-salt," the analyst said.
ExxonMobil, meanwhile, despite announcing spending cuts for next year, said in November it would prioritize capital investments on its assets with the highest potential future value, which included Guyana.
"For me it has probably been the most exciting time in oil and gas in a very long time, in terms of new services, discoveries we have seen, and what we have been reading in the news about what is to come," said Rudy Rampersad, operations director at Ramps Logistics. "We are excited, very excited."
Colombia-based Simon West is a freelance journalist specializing in energy and biofuels news and market movements in the Americas.
Image credit: FOX Brasil