---
Feb 15 | 2021
By Peter Jessup, Breakbulk Veteran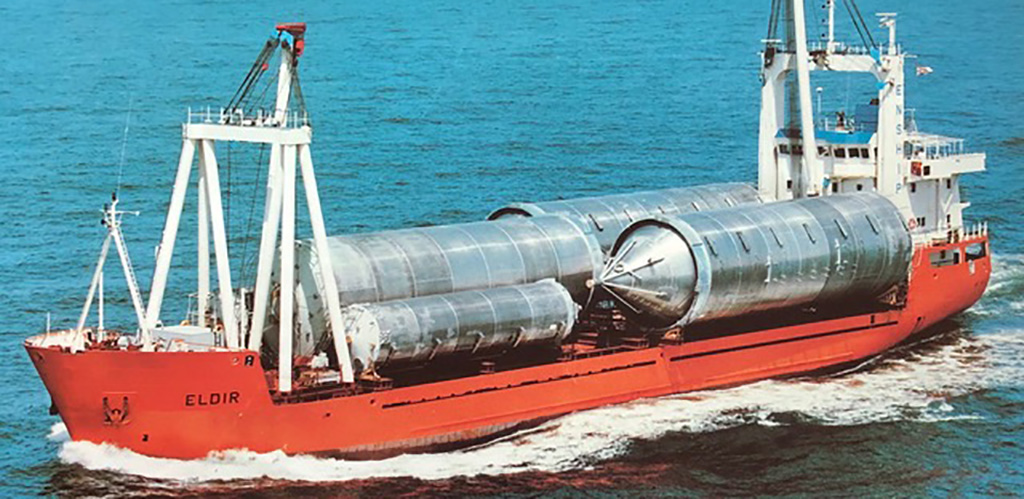 In the 1980s I had responsibility for the logistics on a greenfield EPC petrochemical project in Saudi Arabia. Equipment, materials, fabricated pipe spools, heavy-lift and abnormal load pieces were sourced in Europe for shipment to the construction site and a fabricator in Italy.
A dock and berthing capability was constructed by the project adjacent to the construction site to enable discharge from charter ships of all heavy-lift and abnormal load items. Ultimately this facility would be used by the client to export their products. A nearby commercial port was used to move general cargo via liner operators from ports in Europe.
Logistics appointed a project freight forwarder but undertook all chartering directly, using our standard charter party agreement. The strategy was to co-load available general cargo with heavy-lift/abnormal load movements and where possible co-load heavy lift/abnormal loads from different ports onto one charter. The jobsite dock did not have suitable cranes or stevedores so charter ships had to be capable of direct discharge onto transport by ship crew. We also used as appropriate full liner terms based on undertaking load and discharge "as fast as ship can load and discharge".
There were three significant and interesting charters. The largest and heaviest item was an ethylene fractionator weighing 592 tonnes that was 80 meters long and 6 meters in diameter. The ship used had two 440–tonne lift capacity derricks. There were also three reactors weighing 190 tonnes. (See Breakbulk Veterans article
"The Da Vinci Crane."
)
The most complex was the shipment of seventy-five aluminium silos and blenders from Holland. These varied in size and were incredibly light with a cube to weight ratio of approximately twelve to one. These were abnormal loads due to their low weight, in effect we were shipping huge quantities of air! These would be installed at site vertically to store product from the petrochemical facility once operational and could carry a significant quantity of the product weight.
We issued invitations to tender to specialist ship owner's months before the items were due to be ready and invited them to determine how we could best reduce the number of charter ships needed, cost and meet the construction schedule.
An owner was selected as they proposed use of the Dock Express 20 on its maiden voyage, as it was a new ship being built by them. For the balance of the cargo they would use other conventional geared ships. Naturally we were concerned as any delay in the ship build, sea trials and certification could create risk to the construction schedule, but the agreed fall-back plan was for the owner to utilise geared ships if necessary, prior to the Dock Express 20. Any additional cost for this above the contract value was at their risk.
The other area of risk was to ensure the fabricator completed the delivery of the purchase order in accordance with the due dates, to meet both the ship dates and construction schedule.
Given these risks a mini project team was established consisting of engineering, construction, logistics to focus on them. Significant interfacing took place with the ship owner on the new build progress through meetings and occasional visits to the ship yard, similarly with the fabricator and their facility.
Another significant issue and complication related to the sea fastening to ensure we could deal with the dynamic criteria of the ship during the voyage, yet avoid the risk of damage to the items and worse, case causing them to crush. These items were similar to a soft drink can: when it is full of the liquid it is far stronger then when it is empty and easily crushed.
A combined team of technical representatives from the fabricator, ship owner, our engineering and marine surveyors worked together to determine the sea fastening. This was primarily achieved by an ability to remove some of the bolts on the head and tail of the items.
Despite the ship owner's efforts, the availability of the new ship was delayed so they implemented the fall-back plan and started to use other suitable charter ships. Once the Dock Express completed sea trials and received certification its maiden voyage carried a large quantity of silos and blenders.
The fabricator delivered on time and in total there were six charter ship voyages used. The sea fastening arrangement worked and no damage was inflicted on the cargo and the construction schedule was met.
Lesson Learnt
Strategy and associated tactics to implement the logistics plan to support construction is essential. Planning and scheduling is critical, with a particular emphasis and focus on risks and their mitigation. Since events can occur that you cannot control, it is essential to develop in advance fall-back plan. Engaging and interfacing with all the groups involved in the plan, its tactics and implementation is important so agreement and ownership of each component of the plan is achieved.
About the author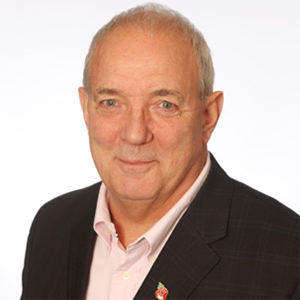 Peter started his career as a freight forwarder and logistics specialist progressing into procurement, project procurement and project management executing complex projects. He has held VP Global Procurement/SCM roles in major EPC companies. He is a consultancy specialist in the field of procurement, logistics and project execution, based on his 35 years of experience.
You can reach Peter Jessup by email at
peter@proactivechanges.com
.