---
Apr 07 | 2021
(MENA) Webinar Explores Project Risk, Dispute Avoidance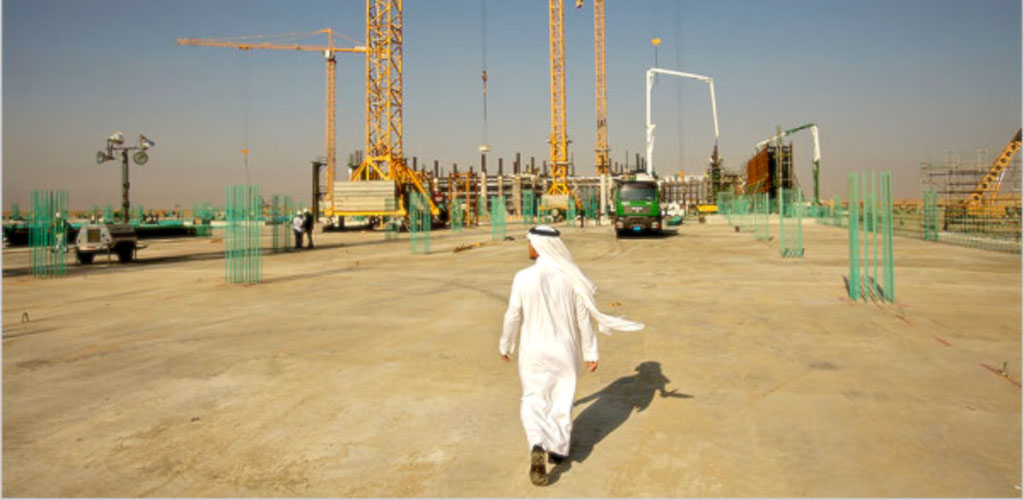 By Malcolm Ramsay
A shift in strategic development in Saudi Arabia is driving a transformation in delivery of projects, as the unprecedented scale of construction creates new challenges for breakbulk transport.
With some of the world's largest construction projects underway or planned, via the Saudi Vision 2030 strategic development plan, the country has seen a change in requirements for stakeholders across the project delivery supply chain in recent years.
"The market has changed from a relatively simple model to very complex construction supply chain in recent years. Now companies need to be fit, agile and resilient to compete and must be able to adapt to the market," said Nasser Al Shawaf, director at Saudi construction company Al Bawani.
Risk Management
Speaking as part of a recent MEED
Delivering the Vision
panel discussion, Al Shawaf outlined a shift in project delivery from a centralized government run approach to a more market driven sector where projects depend on a greater variety of stakeholders and require wider collaboration.
Megaprojects and gigaprojects such as the US$500 billion Neom future city, the Red Sea Project, Amala and Qiddiya entertainment city project are pushing the boundaries of modern construction, and have brought with them more sophisticated requirements for breakbulk handling.
One aspect of this has been a shift for construction companies, eingineering, procurement and construction companies, and transport firms to become more sophisticated with a greater level of commercial expertise inhouse.
"Risk management has very much taken center stage in our organisation. We have had to step up to become more sophisticated … Every single tender is publicly available online and you can see tender information and payment information. The level of transparency and accountability has increased significantly," Al Shawaf noted.
Project Delays
While the shift in project delivery has driven a growth across the sector it has also led to some issues when tackling the largest of projects. Most notably delays have afflicted many projects.
"We found that for 78 projects studied, the average extension of time (EOT) claimed was 86.3 percent, so projects are taking almost double the time to deliver as originally planned," said Haroon Niazi, partner, head of Middle East at dispute avoidance & resolution firm HKA.
Speaking on the same MEED panel, Niazi noted that the latest findings from HKA's Crux research program showed some of the main reasons for project delays is change of scope, with many of the largest projects requiring major adjustments at a late stage.
"Late issuance of design information is another key issue as is access to site/workface. Theses are followed by late approvals for work and contract interpretation issues as the main causes for project overruns," Niazi said.
Countering the EOT figures, Al Shawaf noted that "Despite these delays we still complete many projects a lot faster than they are completed elsewhere in the world. In many cases the clients have very, very ambitious targets so a project that might take three to four years in Europe or the U.S. might have a target to complete in 18 months In Saudi Arabia, which is just unrealistic."
While change of scope is often seen as a client issue, the panellists noted that this can frequently also be caused by the contractor where projects are entered into without suitable pre-planning and the full implications of delivery are not factored in.
Collaborative Approach
With many projects moving towards a multi-stakeholder approach the need for breakbulk operators or other actors in the supply chain to liaise effectively was highlighted as a crucial issue.
"Early planning and due diligence throughout the project life is essential. Having stakeholder involvement from the very start really important [and] having seen some of the disputes on big projects the most important element is robust project protocols throughout," said Catherine Joshi, chartered civil engineer, technical director at HKA.
The introduction of dispute boards was highlighted as a key step that many companies in the Saudi market are now taking, with robust protocols developed through consensus.
"A dispute board is an important factor in avoiding delays so that stakeholders can discuss issues before they lead to delays or problems. Two or three projects have introduced [dispute boards] so far in Saudi … For the Rio Olympics, out of 41 main contracts only three of them had disputes by the end thanks to the use of dispute boards," Joshi added.
Technology is also forecast to make collaboration easier across the supply chain, with the introduction of digital twins ensuring that everyone is working from the same requirements. Advancements in drone technology are also set to improve collaboration, providing stakeholders with an eagle eye view of development across the project.
---
Subscribe to BreakbulkONE and receive more industry stories and updates around impact of COVID-19.