---
May 28 | 2020
(Asia) Cargo from Mangalore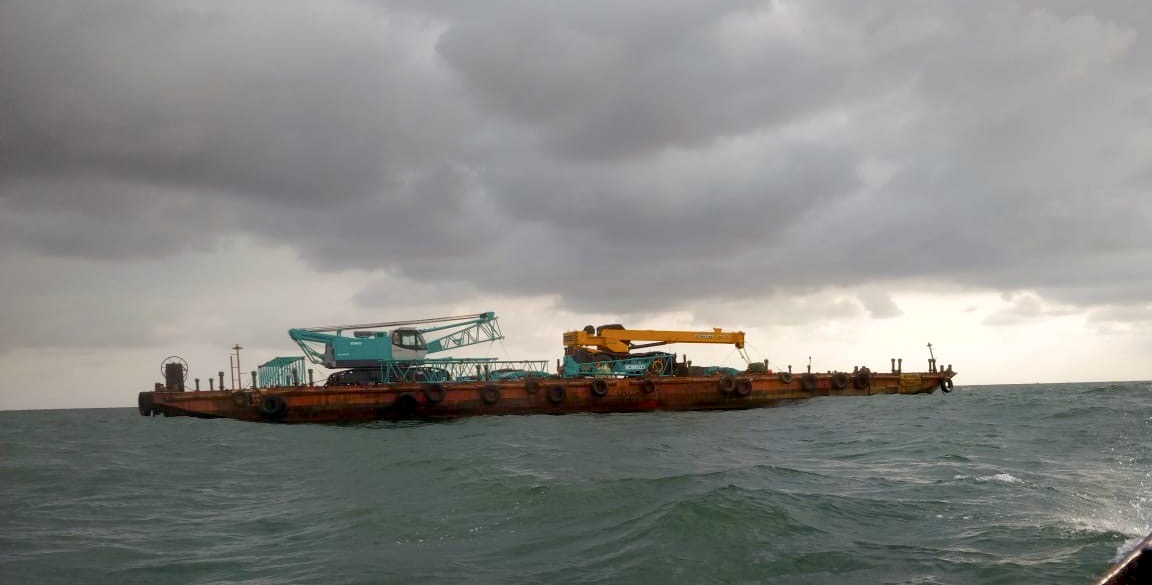 Breakbulk specialist SARR Freights has completed the multimodal transport of industrial construction equipment from Mangalore to Lakshadweep, India.
The outsized cargo included a 100-ton-capacity lattice boom hydraulic crawler crane and a 30-ton tire-mounted mobile crane, and was transported on a turnkey basis. The consignment was moved from Mangalore Port to the Kalpeni Islands with a barge-tug combination.
"To complete the project, additional services such as constructing a purpose-made jetty (due to poor infrastructure), dismantling of the cranes, insurance, port documentation and acquisitions of approvals were required. The project was completed despite additional obstacles due to the nationwide lockdown," a spokesperson for SARR said.
Headquartered in India, SARR Freights is a member of the Worldwide Project Consortium (WWPC) cargo forwarding network. WWPC represents breakbulk firms worldwide and is an exhibitor at Breakbulk Europe and Breakbulk Americas.
---