---
Oct 26 | 2020
(Europe) Closer Links with Local Clients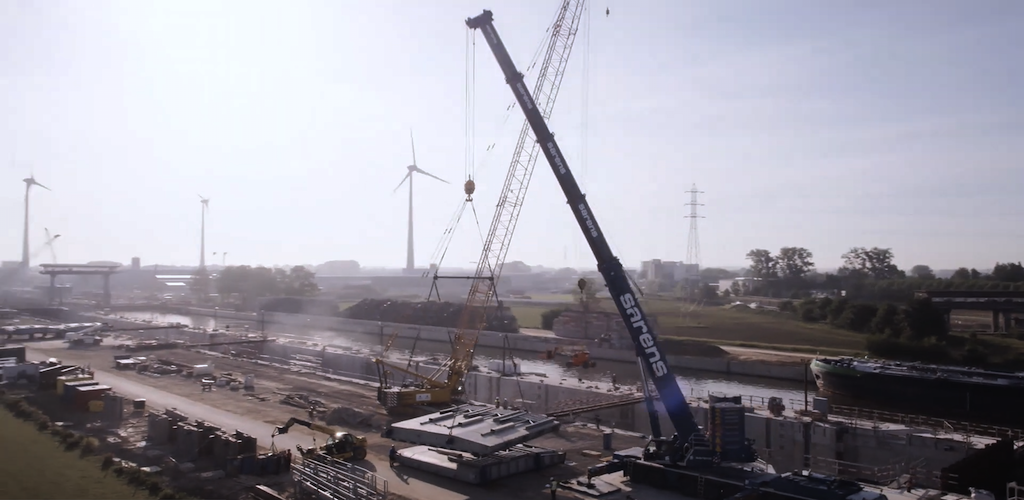 Lifting specialist Sarens said it plans to move to a depot business model for its operations in Belgium. The strategic move is aimed at improving competitivity by developing closer more direct links with local clients.
"With the regional depots we have established around the globe, we have been able to stay close to our clients and provide them with the regional service they require. We are aiming to do the same in Belgium, creating local ownership and fostering a feeling of belonging among our staff members, which include about 100 crane operators, riggers, and truck drivers as well as 50 managers, planners, engineers, project managers, and site supervisors," said Steven Crispeels, country manager of Sarens Belgium.
Rising Project Demand
The depot model will be based around Saren's existing facilities located in Wolvertem, Genk, Wommelgem and Ghent. An additional depot is scheduled to open on Antwerp's left bank in the coming years to meet rising density of projects.
"Each depot will be fully independent. While Ghent is not yet an official depot because of its size, we plan to start increasing operations there so that it becomes fully independent in a couple of years," Crispeels added.
Headquartered in Belgium, The Sarens Group provides heavy lifting and engineering expertise and equipment worldwide via a network of more than 100 subsidiaries in 54 countries.
Dual-based Model
The new approach will see Sarens offer a dual-based business model to clients, with Sarens Projects offering the high-end, full-service package while Sarens Rental offers standard crane rental services from four local depots.
"Our rental depots serve mostly local civil and industrial clients across Belgium. The focus of our left bank depot, officially named SBE Projects, will be all crane rental and lifting projects in the region of the port of Antwerp," Crispeels said.
The depots will provide provide clients with cranes from 40 through 800 tonnes, as well as truck cranes and mobile tower cranes up to 60 meters.
---
Subscribe to BreakbulkONE and receive more industry stories and updates around impact of COVID-19.