---
Nov 03 | 2020
(Americas) Phase II Development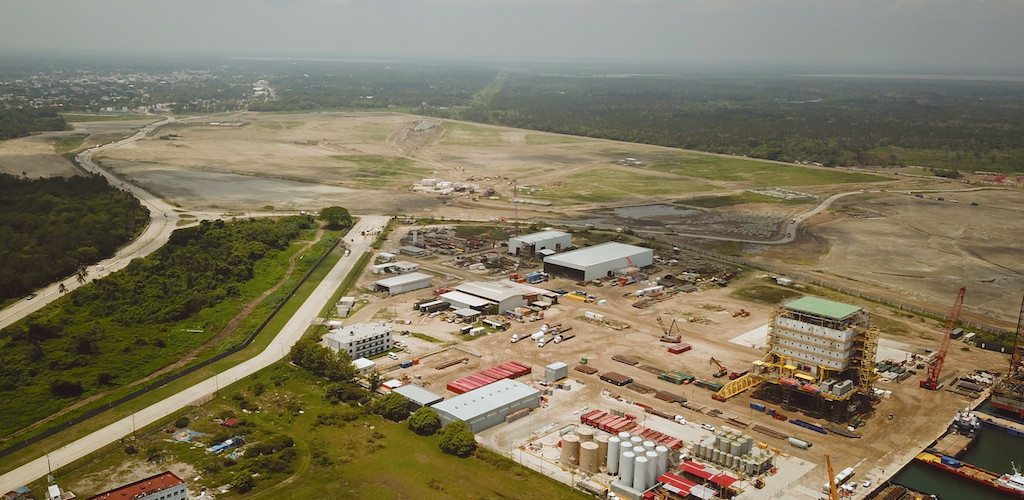 Korean contractor Samsung Engineering has signed an agreement with Mexican oil company Pemex for development of Phase II of the Dos Bocas Refinery Plant.
The two firms signed a letter of intent for engineering, procurement and construction work at the site at Dos Bocas Harbor, 700 kilometers east of Mexico City in Tabasco State.
"This order is based on Samsung Engineering's engineering competitiveness, which has been accumulated over a long period of time. We will successfully lead this project by utilizing our refinery project knowledge and experience in the Mexican market," a Samsung Engineering spokesperson said.
US$3.6 Billion Contract
The firm's subsidiary Samsung Ingenieria Manzanillo will partner with local specialist Asociados Constructores for the project, which will consist of six packages in total. The total contract amount for Phase II is valued at US$3.6 billion.
"The Phase I FEED-EPC linkage strategy was key for receiving this order. Samsung Engineering has been steadily targeting the FEED field, with its excellent marketing competiveness and project execution capabilities," Samsung said in a statement.
Samsung Engineering received Package 2, which includes construction of a Diesel Hydrodesulfurization unit, Gasoil Hydrodesulfurization unit, naphtha hydro-treating unit and naphtha reformer, and Package 3, which includes a fluid catalytic cracking unit.
On-site Foundation Work
State-owned energy firm Pemex is targeting processing capacity of 340,000 barrels of oil a day from the refinery once the project is complete.
"Samsung Engineering won and implemented the FEED, for this project from 2019, and has been proactively carrying out detailed engineering, ordering major equipment, and on-site foundation work to ensure smooth business progress," a spokesperson for Samsung said.
Headquartered in Seoul, South Korea, Samsung Engineering provides a range of engineering services from feasibility studies and design through procurement, construction, and commissioning.
---
Subscribe to BreakbulkONE and receive more industry stories and updates around impact of COVID-19.