---
Oct 05 | 2020
(Americas) Combined Focus on Cross-Atlantic Trade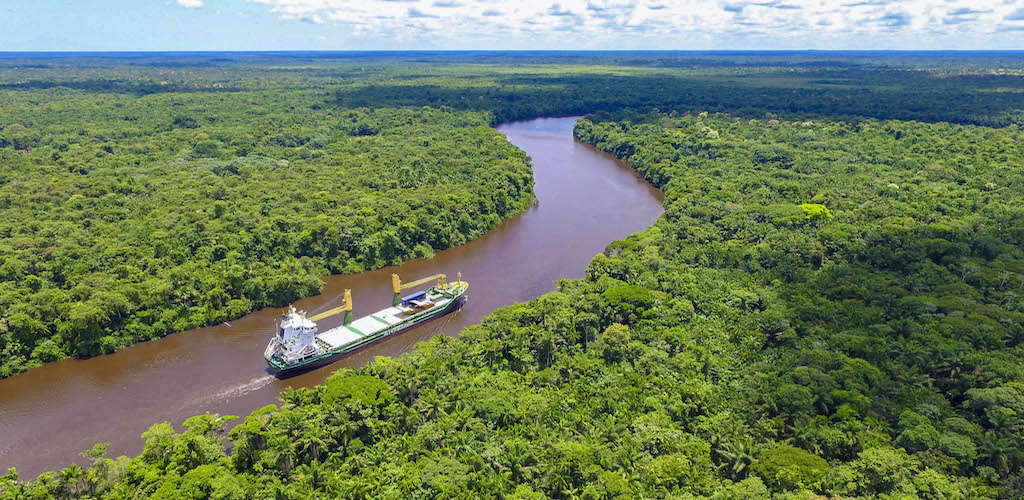 Breakbulk specialist SAL Heavy Lift said it has acquired a "major stake" in Americas cargo shipping line Intermarine.
Further, former long-time executive and fromer BBC Chartering head Svend Andersen has been named CEO of Intermarine. Intermarine veteran Richard Seeg will remain as president, with Chad Call as vice president and CFO. Financial terms of the acquisition were not disclosed.
The deal will see Intermarine tie its Americas liner service to SAL's global heavy-lift trade, strengthening cross-Atlantic trade, SAL said. Intermarine will operate as an independent brand within the SAL Heavy Lift Group.
"We have for a while been looking at expanding our services in the Americas, and with Intermarine now being part of the SAL Group, we can enable further trade across the Atlantic, combining important trade between Africa, South America, North America and Europe. We could instantly see the great synergy effects [and] I see a very powerful setup unfold," said Martin Harren, SAL CEO.
Unmatched Setup
Andersen served as CFO and CEO of Intermarine. He left the company after it originally partnered, then was acquired by Zeaborn in 2018. Anderson was also CEO of Rickmers Group, which was also acquired by Zeaborn. Following Zeaborn's breakup earlier this year, and Intermarine became a standalone entity once again.
"I have invested in this venture, as I see great prospects in bringing the Intermarine brand and business onwards under the helm and support by SAL Heavy Lift as a top brand in the heavy lift shipping industry … In combination, it makes an unmatched setup in cross-Atlantic trading and intra-Americas heavy lift shipping," Andersen said.
Intermarine operates offices in Houston and New Orleans and a wide network of agency offices throughout the Americas. Its multipurpose fleet is IMO and Lake-fitted with lifting capacities up to 400-tonnes
Commercial Opportunities
The new partners aim to increase utilization of Intermarine's fleet consists of multipurpose heavy-lift vessels due to synergies in the organizations' sale networks.
"Having SAL as an organization behind the activities of Intermarine brings with it a wide range of commercial opportunities. SAL holds one of the most comprehensive sales networks globally, and they also bring vessels, world-class engineering capabilities and other resources that are extremely valuable to the commercial setup of Intermarine," Intermarine's Seeg said.
SAL Heavy Lift is a member of the Harren & Partner Group and an exhibitor at Breakbulk events. The group operates a fleet of heavy-lift vessels with combined crane capacities ranging from 550 to 2000 tons.
---
Subscribe to BreakbulkONE and receive more industry stories and updates around impact of COVID-19.