---
Jan 21 | 2021
Nearshoring of Manufacturing Increasing in Popularity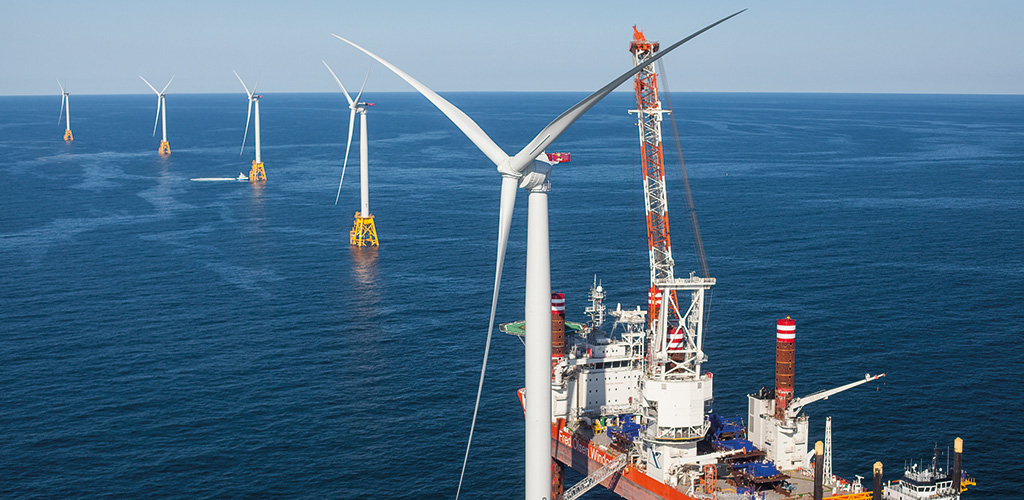 By Lori Musser
The world needs a concentrated rush on new wind farm installations if it is to meet or beat renewable energy production and carbon offset targets. And sourcing wind farm components close to the project site may expedite the delivery of those projects.
If the price is competitive, project owners may appreciate near-sourcing, also known as near-shoring or localized supply, for its role in ensuring the timely and safe delivery of valuable or technologically complex components. Governments typically embrace this as well, as they can insert local content requirements, or LCRs, into the auction process, and then take a bow for jobs and economic benefits created locally.
It can be an uphill battle because each wind project has unique supply chain needs, but carriers and logistics providers are closely monitoring the near-shoring trend, and some have already rejigged their services and capacity in anticipation of new, more local business.
Opportunity for Localized Production
Ulrich Elmer Hansen, senior researcher for the UNEP DTU Partnership – a collaboration of the United Nations Environment Program and Technical University of Denmark, has conducted research related to local production of wind turbine components in developing economies. Hansen said: "The localization of production activities … is fundamentally related to the strategies and activities of the main wind turbine suppliers, such as Siemens and Vestas." Multinational manufacturers are constantly optimizing global production and sourcing arrangements to be competitive in light of the costs of production, logistics and transport.
In order for a wind project to source locally, there has to be investment in local production facilities. "Local sourcing of wind turbine components generally depends on the following four determinant factors: (i) the nature of the components; (ii) the size and stability of the market; (iii) the strengths of the local supplier base; and (iv) industry localization policies, including local content requirements," Hansen said, citing his own research and other recent studies.
The literature review indicated that higher-tech components, such as blades and gearboxes, are likely to be produced in advanced countries. Less complex components or bulkier items, such as towers, may find production/assembly opportunities in lower and middle-income countries. Items that are in high demand, or ones that are costly to transport long distances, may be appropriate for local production. Foreign wind turbine technology suppliers may be able to reduce costs by building up a local supply base and achieving economies of scale over time.
Decisions to invest locally depend heavily on forecasted stability in the market, perhaps driven by strong political signals encouraging a steadily growing market. Another factor that may encourage local investment is experience in parallel industries, such as steel or heavy equipment production, because that experience generally makes it easier for foreign firms to recruit local employees to their factories and/or to source high-quality standard components from local suppliers, Hansen said.
But one of the most important drivers of local investment in manufacturing capacity may simply be governmental policy: "Local content requirements have been a particularly important and largely efficient measure to promote local production of components," Hansen said.
U.S. Boom to Trigger Production
According to the American Wind Energy Association, or AWEA, the U.S. is now home to more than 60,000 wind turbines with a combined capacity of 111.8 gigawatts, or GW.
John Hensley, AWEA vice president of research and analytics, said: "Land-based and offshore wind supply chains are global and complex. As the offshore wind industry gets underway, many inputs will be domestically sourced right away – for example, concrete. As the industry grows and with a foundation of a stable policy environment, a robust domestic supply chain will be established."
Offshore wind companies have announced investment in new manufacturing facilities, port infrastructure, and shipbuilding in the U.S. "The large potential size of the U.S. offshore wind market, combined with the scale of equipment, provides a strong rationale for domestic production," Hensley said. Fortunately, the industry has an opportunity to lean on existing expertise and manufacturing capabilities from related industries, such as offshore oil and gas.
Hensley predicted that a robust domestic supply chain supporting offshore wind will emerge in the U.S.
"Companies like Siemens Gamesa are already considering investing in U.S. manufacturing sites … and while a lot of the focus is on blade, tower or nacelle production, there are many opportunities beyond these large components. Concrete, electrical cabling, bolts and steel foundations are just a few of the thousands of components that comprise an offshore wind turbine and can be domestically sourced."
EU Wind OEM Markets Unique
The European Union case for near-sourcing is evolving too. Christoph Zipf, press and communications manager at Wind Europe, said that five of the top 10 wind industry OEMs are headquartered in the EU, along with 248 factories producing components for wind turbines.
Zipf said: "Europe remains the technology leader for wind energy. European OEMs are dominant in third-country markets, even though Chinese OEMs are gaining increasing market share in markets like Australia, Pakistan, South Africa and Central Asia. European turbines will continue to sell all over the world for the foreseeable future."
European wind OEMs depend on global supply chains to source components and raw materials, and allow them to serve several markets and compete on a global scale.
Zipf said the top determinants for a supplier of a particular project are costs, project size (in megawatts or MW), deadlines, technical specifications, component size, and availability of manufacturing capacity.
"A big and stable home market will encourage the maintenance and further development of a local industrial footprint due to economies of scale and logistical efficiencies. However, far from nearshoring, we've actually seen offshoring in recent years," Zipf said.
Wind Europe attributes this seeming anomaly to:
• Volatility of European markets, particularly Spain and Germany.
• Development of non-European markets.
• Pressure from public authorities to reduce the levelized cost of electricity.
• Proliferation of EU defense measures on raw materials, which is incentivizing the import of downstream components.
"Progress on industrial subsidies at the global level is needed to ensure that European manufacturing facilities aren't forced to pay more for their raw materials than facilities located elsewhere," Zipf said.
EU wind targets are lofty. "Hitting the 55 percent emissions reduction target by 2030 will require a big ramp-up in capacity installations … [and] the right government policies on permitting and auction design." This is expected to include long-term forward visibility, revenue stabilization mechanisms and technology specificity. "It will also require big public investments in the modernization and expansion of electricity grids, ports; research and innovation (circularity, digitalization, floating offshore wind), and in renewable hydrogen (notably electrolyzer scale-up) for the chemicals industry and hard-to-abate sectors," Zipf said.
Interestingly, transport costs may be decreasing in importance. "Even bulky, heavy components like blades and towers can now be transported overseas with advances in bulk shipping. Overland transportation presents more of a challenge. But we're seeing innovation here, such as the use of airships," Zipf said.
The South Africa Situation
In the case of South Africa, domestic or localized wind industry supply might look very different in a few years, according to Hansen. "Domestic production/localization will depend greatly on the market demand set up by the government as part of the Renewable Energy Independent Power Procurement Programme auction scheme." South Africa's Integrated Resource Plan calls for 14.4 GW of new wind capacity by 2030 – a powerful draw for foreign investment in local production.
"Localization depends on the stability … Assuming that a sufficiently large and predictable market demand would be in place, one could easily imagine that the local production of towers … would reappear (as there were previously several tower suppliers) in the short to medium term, as would local blade production by foreign suppliers. In the longer term, one could expect to see the local assembly and production of more complex components, such as forgings, bearings, gearboxes and nacelle hubs, undertaken by local subsidiaries of lead firms," Hansen said.
Over the years, wind industry developments – especially the increasing size of components and escalating buy local policies – have created challenges for transportation and logistics companies. Namir Khanbabi, general manager of Swire Projects, noted that this has happened in the past in the U.S. and to a limited extent in Australia. "So, we may see this [near-sourcing] increasing in those areas, but the overall cost of production and supply will still have to be considered."
Khanbabi agreed the case in the EU is different: "In contrast, if we consider Europe, which has one of the highest investments in renewables, the opposite is happening." Lately Khanbabi has seen a shift away from traditional European suppliers of onshore components toward Asian suppliers. "For offshore components and due to the weight and size of the units, many components (such as transition pieces) need to be sourced close to the field due to the cost of transportation. With a number of offshore projects starting in Asia, we expect that many components will be sourced in Asia for future projects."
Like other transportation providers, Swire recognizes growing market potential, and has made some strategic corporate changes. It is well-established in the offshore space with its investment in Cadeler (formerly Swire Blue Ocean), an offshore installation company. Swire Oilfield Services has rebranded to Swire Energy Services due to its shift in focus towards renewables. "As Swire Projects, we are working closely with Swire Bulk on solutions utilizing backhaul capacity which provides uniquely economic and competitive solutions, as well as with multipurpose tonnage from the market, and Swire Shipping. We are looking to the future in the renewable space and will adapt our strategy according to where we see future opportunities arising," Khanbabi said.
Local Content Rules Set Stage
Local content regulations, or LCRs, will play a major role in stimulating the localization of supply of complex components. There is opportunity for the localization of service activities as well, including employment, of course, and "high value-added/knowledge-intensive activities, such as advanced business services (e.g. legal consulting), engineering, construction, project management, transport and logistics, and operation and maintenance," Hansen said.
Local content rules could disrupt market forces. For example: "A significant reduction in the price of transporting components from China to South Africa could potentially contribute to undermine efforts aimed at promoting component production in South Africa. However, the introduction of a high level of LCRs in South Africa (say at 60 percent or above), which is enforced effectively, would likely be a counteracting force to this scenario," he added.
Many countries in Asia already apply local content requirements to encourage the development of local supply chains, Zipf pointed out. "Local content requirements increase costs for both manufacturers and governments, since they can drive sub-optimal investments in manufacturing capacity and thereby push up the levelized costs of electricity. In easier words: They make wind energy more expensive," he said.
Staying abreast of LCRs, which may vary by country, state, region or project, will keep the wind supply chain hopping and impact procurement strategies. However, Khanbabi cautioned: "Someone has to underwrite such a policy if it seeks to eliminate the competitive advantage of foreign suppliers. What we hope we see is that a balance is struck between opportunities for local economies and imports, as it is the latter that we need to see volume in the market. With projected growth figures in onshore and offshore wind there should be hopefully plenty to go around."
The wind energy industry may be able to hasten the roll-out of new capacity with the help of the supply chain, but a lot of stars will have to align. Successful near-sourcing must factor in competitive suppliers, timelines, project location, government intervention through incentives and barriers to trade, and a multitude of other variables.
At the end of the day, it appears some projects and local economies will benefit from near-shoring supply. Some won't.
Based in the U.S., Lori Musser is a veteran shipping industry writer.
Image credit: AWEA