---
Aug 17 | 2020
SAG handles valuable cargoes from Um Qasir Port to Shat Al-Basra power plant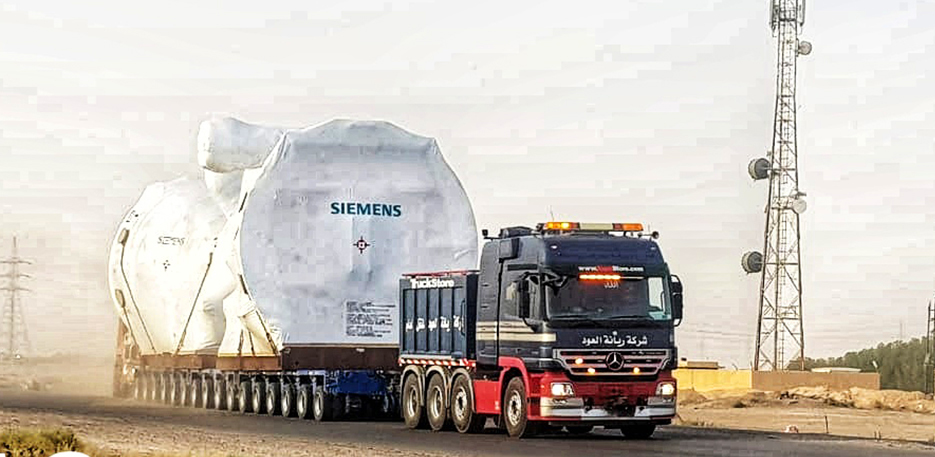 SAG has successfully transported two 400-ton steam turbines for Siemens. The heavy cargoes arrived at Um Qasir Port in Basra, northern Iraq. SAG oversaw the discharge and safe loading of the turbines onto specialized trailers for the journey south.
The Siemens turbines are part of a plant expansion at Shat Al-Basra power plant, located just over 60 kilometers from the port.
In 2018, Siemens won the power contract to add 650 megawatts to the plant from China Machinery Engineering Corporation (CMEC). In addition to increasing Shat Al-Basra's power capacity, the new steam turbines will upgrade the plant to a modern combined cycle generation system, which means no extra fuel equipment and an efficiency gain of 50 percent.
Proudly Transit & Transportation Equipment/tools for Siemens Co. in Iraq country from Um Qasir northern port at Al-Basra to Shat Al-Basra Power Plant, 2 Turbines of 400 ton using Specialized tools complete the job in perfect way.
To learn more about SAG, visit
www.sag.group
---
Subscribe to BreakbulkONE and receive more industry stories and updates around impact of COVID-19.