---
Oct 22 | 2020
(Europe) Mixed Q3 Results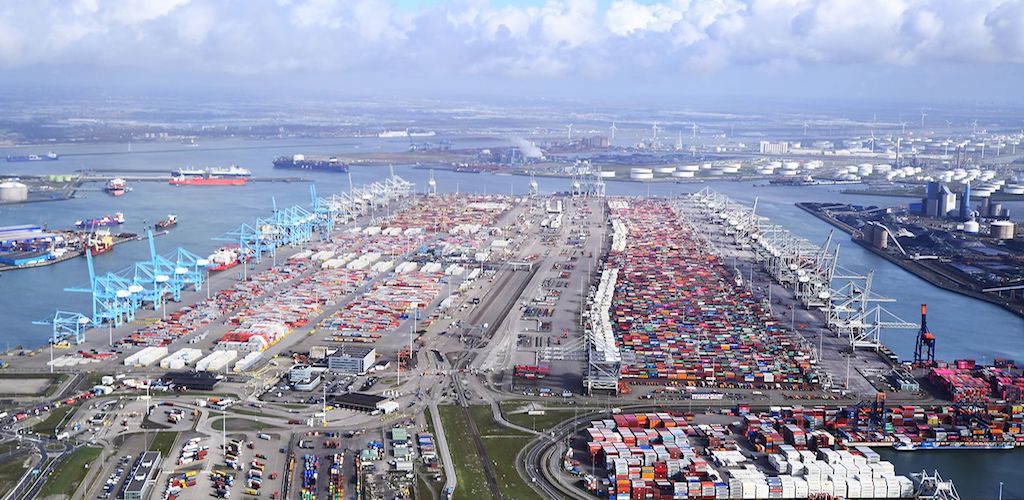 Authorities at the port of Rotterdam have reported a decline in throughput for the first three quarters of the year, as Covid-19 shutdowns continue to impact operations.
The port posted an 8.8 percent fall in volumes for the first nine months of 2020, when compared to the equivalent period last year. In total, 103.4 million tonnes of freight were handled in the third quarter with crude oil, iron ore, coal and mineral oil products the main categories in decline.
"At present, it is still too early to determine whether we have left the worst behind us in economic terms. Nevertheless, I am heartened by the revival of international trade flows and the resilience of our economy – in which the rate of recovery naturally depends to an extent on further developments in the Covid-19 pandemic," said Allard Castelein, CEO of the Port of Rotterdam Authority.
Transition Period
Dry bulk also showed a significant decline of 18.6 percent, however biomass throughput actually increased as a result of increased demand Dutch power stations.
This was seen as symptomatic of a wider energy transition away from hydrocarbon fuels and growing production of electric power using solar, wind and gas.
The authority has proposed accelerating a number of investment projects to tackle depressed demand via its Starter Motor initiative, which aims to create thousands of new structural jobs.
The port also reported progress in its ongoing digitalisation efforts, with more than 50 shipping companies having adopted its navigation and planning tool, Navigate.
RoRo Impact
"One of the freight categories hardest hit so far this year has been roll on/roll off cargo, however the port authorities point to a strong rebound in the third quarter.
"A very poor second quarter was followed by a strong recovery in the third quarter. This bounce-back can be explained among other things by the stocking up on supplies in Q3 in anticipation of the expiry of the Brexit transition period," a spokesperson for the port commented.
---
Subscribe to BreakbulkONE and receive more industry stories and updates around impact of COVID-19.