---
Jun 22 | 2021
A perfect coordination between Team FLS, DPW JEA Terminal 3, shipping line and other stake holders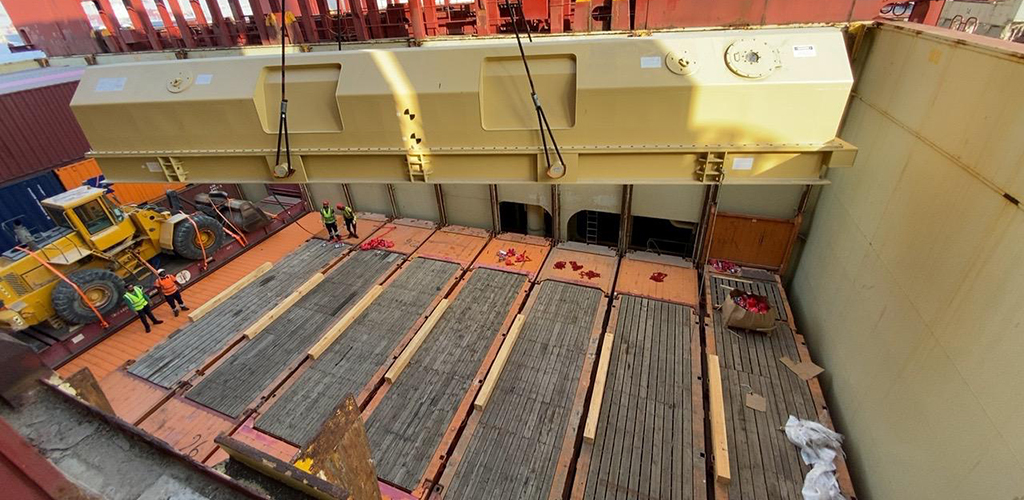 An 8 axle hydraulic trailer was placed to position the rotor which measured 14.18x2.42x2.2 / 92 tonne, so that it could be winched out from the space tight location.

The rotor was then loaded onto a 7x40' flat rack bed through gantry crane with the help of hook beam from Dubai to Antwerp. A perfect coordination between Team FLS, DPW JEA Terminal 3, shipping line and other stake holders have resulted in anther successful move.
Dubai based Fleet Line Shipping Services (FLS) is an exhibitor of Breakbulk Middle East from inception.