---
Jun 23 | 2021
Government Recovery Stimulus Serves Projects Well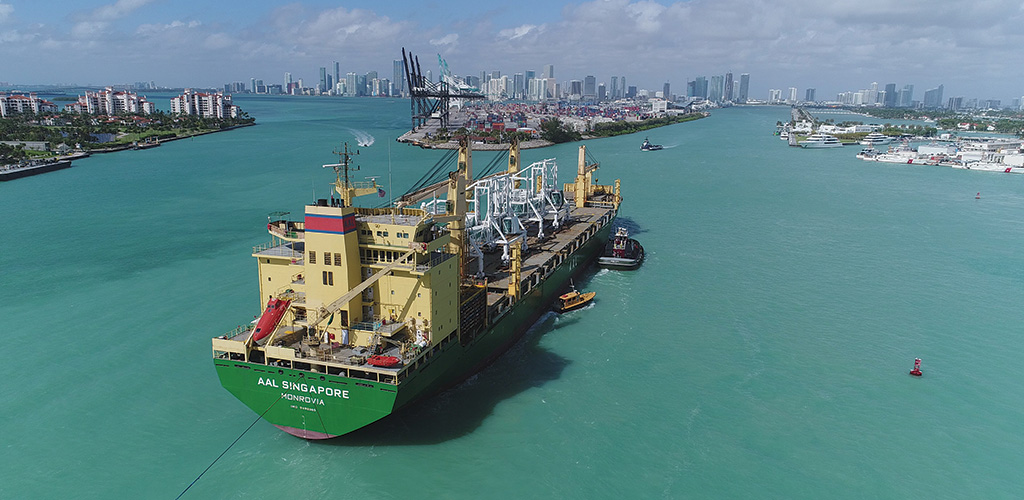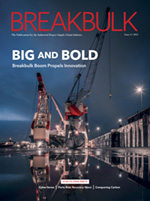 By Michael Morland
The U.S.'s long-awaited US$1.9 trillion fiscal stimulus package has done its job and spurred consumer spending and reversed the fortunes of the local shipping sector. Latest U.S. Census Bureau figures show that imports have surged 6.3 percent to a record US$274.5 billion. Among these, multipurpose-related cargo imports, such as capital goods and iron and steel products, have grown by 13 percent and 11 percent, respectively, in the first quarter of 2021, compared with last year. Consumer goods as well have seen first quarter growth of 25 percent, with imports from China up 49 percent to US$113 billion. Products shipped in containers and related commodities typically have a short lead time, so this growth has resulted in a sharp increase in cargo volumes and the sector is still coming to terms with it.
With the overheated container segment, the market is witnessing a lot of previously containerized cargo and commodities finding their way back to breakbulk-style shipments. This influx of cargo into the MPV segment has led to a capacity squeeze – with tonnage and space at a premium, a typical shipping scenario whenever there is a boom market. How long this will last remains to be seen. BlackRock Investment Institute has projected that U.S. consumer spending and underpinning fiscal support will grow until at least Q3 2022.
Despite such increased volumes in breakbulk and dry bulk commodities, the U.S. project cargo market is still flat across core verticals. The explanation for this is simple: general cargo, breakbulk and bulk is driven by consumer demand, the results of which are instantaneous and translate immediately into cargo. On the other hand, project and heavy-lift cargo is powered by complex industrial performance indicators and requires huge capital investment – both which take time to research, approve and see through to fruition.
True Impact of Pandemic
We are entering a unique lull where the production of project equipment and components postponed during the pandemic is only now becoming apparent – one year later. These are project modules and equipment that normally require a production lead time of six to 12 months. Therefore, cargo that should have been in production last year is not cargo-ready today, and there is little – or no more – project cargo in the water than this time last year. Nevertheless, we do expect things to pick up as U.S. capital markets get stronger and confidence grows. The perceived risk of greenlighting projects is lower than any time in the past year.
It is also expected that the Biden administration will make even greater effort in America's ongoing fight against Covid-19. This could mean partial lockdowns in the short term and potential disruption to related port operations and scheduling. But this will improve the situation in the long term. With increasing vaccinations, we expect the U.S. will improve throughout 2021, both on a population health and investment health perspective. We believe this has already been priced in by the markets and we might see real optimism that results in positive final investment decisions on pending projects.
It is also worth noting that in current discussions about project cargo transport, shippers are reeling at the reality of a very different market and freight level compared with pre-Covid times. As the cost of transport today has significantly increased in comparison with when budgets may have originally been set, carriers and supply chain stakeholders need to work together to realign budget expectations.
With such solid market fundamentals, no immediate slowdown is expected in the burgeoning U.S. economy and consumer confidence. At the same time, some of its leading financial institutions, like the U.S. Federal Reserve, are advising against over-exuberance, and recommending caution and risk assessment just in case the pandemic takes a turn for the worse and derails the U.S. recovery. As a sector so sensitive and immediately impacted by sudden market changes, we would do well to listen.
Michael Morland heads AAL's team and operations in the Americas from AAL's regional hub office in Houston.

Image credit: AAL Shipping