---
Mar 31 | 2020
(MENA) Abu Dhabi Ports, Etihad Rail in Agreement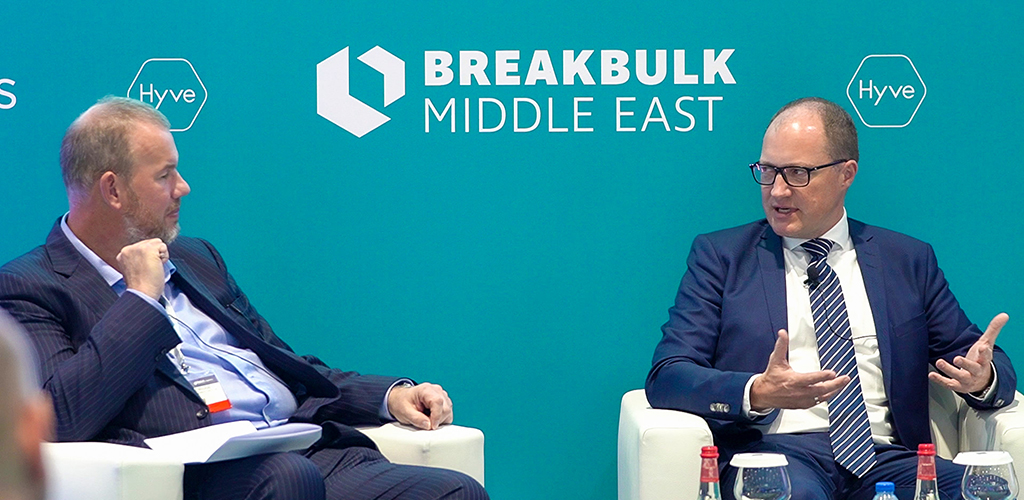 Planned rail connections throughout the UAE and across borders into the wider Middle East region will offer an important extra mode for breakbulk and project cargo movers.
Speaking at Breakbulk Middle East, Kim Larsen, vice president commercial and business development at Abu Dhabi Ports, explained that building rail infrastructure is a "very important step forward for the country."
It provides a complementary service to those already offered by ports in the region, and will open up the hinterland for UAE ports, he said. "This is a step in the right direction."
Abu Dhabi Ports, or ADP, has signed an agreement with Etihad Rail, the developer and operator of the UAE's national railway, to connect ADP's Khalifa Port with the national railway network. Rail terminal capacity at Khalifa Port is expected to be the largest of its kind within the UAE, accommodating 2.4 million containers per year.
"For the UAE it is crucial that there is a connecting point between inland logistics and transshipment opportunities from the region," he said. "We are moving more towards end-to-end solutions for customers for all cargo types."
Meanwhile, while oil is still the prime cargo source in the Middle East region, ports are preparing for a shift in cargo priorities as countries reduce their dependency on oil incomes. Erwin Mortelmans, commercial director for Port of Duqm, said he did not expect traditional industries to disappear overnight, but he did expect the future to "look completely different."