---
Sep 11 | 2020
Reputations are Hard to Build, Easy to Break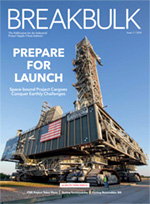 By Margaret Vaughan
In the summer of 1961 New York, and indeed the entire baseball watching public, was focused on two New York Yankee players – Roger Maris and Mickey Mantle – who were chasing an elusive goal: to topple Babe Ruth's mythic 60 home run record set in 1927.
Ultimately Maris hit 61 home runs, beating both the record and Mantle in the process. During that baseball season Maris was vilified, scorned and abused for the simple reason that he wasn't Mickey Mantle. If the record were to be broken the public wanted Mantle to be the one to break it. Through it all, Maris was shy, humble, self-effacing, and maintained his integrity despite intense daily pressure from both sports media and fans.
For nearly 30 years after his achievement, his record carried an asterisk after it in an effort by the baseball commissioner Ford Frick to diminish the achievement because it had taken Maris 162 games, where Ruth had set the record in 154. Maris' brand was tarnished even though he hadn't cheated, or taken performance enhancing drugs or steroids. He had done it all on sheer guts and ability. In 1991 Roger Maris' achievement was finally recognized and the asterisk was removed by then-commissioner Fay Vincent. Unfathomably he has still not been elected into the Baseball Hall of Fame though his bat is. Maris died in 1985, not knowing that his record was valid.
Keeping Clean
We spend our entire careers developing, perfecting and promoting our brands/reputations. Our industry is relatively small and it is certainly incestuous. We all know or are known to each other either through direct interaction or by repute. Maintaining our personal integrity in such a fishbowl is critical for long-term success. Malfeasance, unethical behavior, underhanded or improper actions are never kept secret … there are always whispers if not outright, full-on water-cooler discussions. It is important to have good character.
Being honorable and honest in the work we do and in our relations with others is essential in our life. Our actions affect not just ourselves but the companies, organizations, or associations with which we are linked. We are a reflection and an embodiment of their core values as well as those of our own families and communities. There is a good reason why every company requires yearly ethics training.
Violations of those issues addressed in the training taints the organization with which we are associated, and their integrity is also questioned. Such conduct puts an asterisk beside our names. Unlike Maris' record, the asterisk does not get erased. Our industry has a long memory. As Shakespeare warned: "The evil that men do lives after them; the good is oft interred with their bones." Keep your nose clean and your brand even cleaner.
In the end we are all responsible for safeguarding our reputations. As the Bible says: "For nothing is hidden that will not be made manifest, nor is anything secret that will not be known and come to light."
Margaret J. Vaughan has more than 30 years' experience in all facets of supply chain management.

Image credit: Shutterstock