---
Feb 10 | 2021
(MENA) Largest LNG Project in History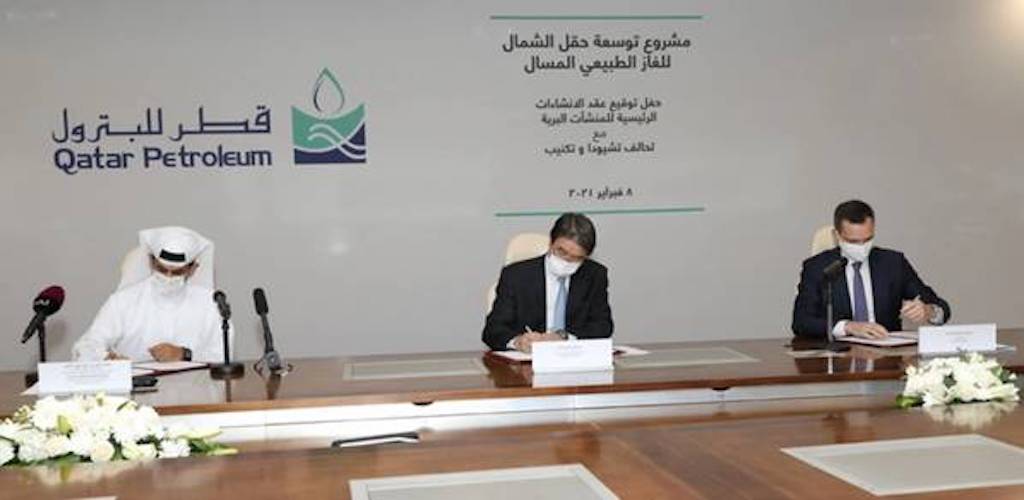 Oil and gas firm Qatar Petroleum has taken final investment decision, or FID, on its North Field East project, signaling a new wave of investment for the giant upstream resource.
The investment is expected to be the largest-single LNG project sanctioned in history, with US$28.75 billion of investment expected to deliver 32 million tonnes per annum and drive major breakbulk activity in the emirate.
"At a long-term breakeven price of just over US$4 per million British thermal units, it's right at the bottom of the global LNG cost curve, alongside Arctic Russian projects … As long-term contracts to sell LNG from some of its existing projects expire and Qatar adds new capacity from North Field East and Golden Pass in the U.S., Qatar is going increasingly long on volume," said Giles Farrer, research director at Wood Mackenzie.
Pressure on Pre-FID LNG Suppliers
The investment is part of a strategy by Qatar to gain further market share in the growing LNG market and cement its position as one of the world's major gas producers.
"Qatar is pursuing market share. This FID is likely to put pressure on other pre-FID LNG suppliers, who may find Qatar has secured a foothold in new markets … We estimate it will have over 75 mmtpa of uncontracted LNG volume to sell by 2027, around 70 percent of its LNG portfolio," Farrer said.
The world's third-largest oil company by oil and gas reserves, Qatar Petroleum is wholly owned by the state of Qatar, and is responsible for shaping much of the government's energy policy. A major element of this policy has been the construction of a fourth LNG train at the country's sprawling North Field Expansion Project.
Emission Mitigation
The move towards LNG comes as part of Qatar's National Vision 2030 roadmap, which aims to diversify the economy and support low-carbon solutions.
"Qatar's decision to construct a carbon capture and storage facility, as well as additional environmental investments, shows that LNG suppliers are increasingly putting focus on ways that they can mitigate their carbon emissions," Farrer said.
This focus has so far proven attractive to buyers, with Qatar signing a supply agreement with Pavilion Energy last year that included specific provisions for assessing and measuring the emissions associated with each LNG cargo delivered. The engineering, procurement and construction contract was awarded to Chiyoda and Technip.
---
Subscribe to BreakbulkONE and receive more industry stories and updates around impact of COVID-19.