---
Apr 03 | 2020
(Americas) Cargo via Port of Houston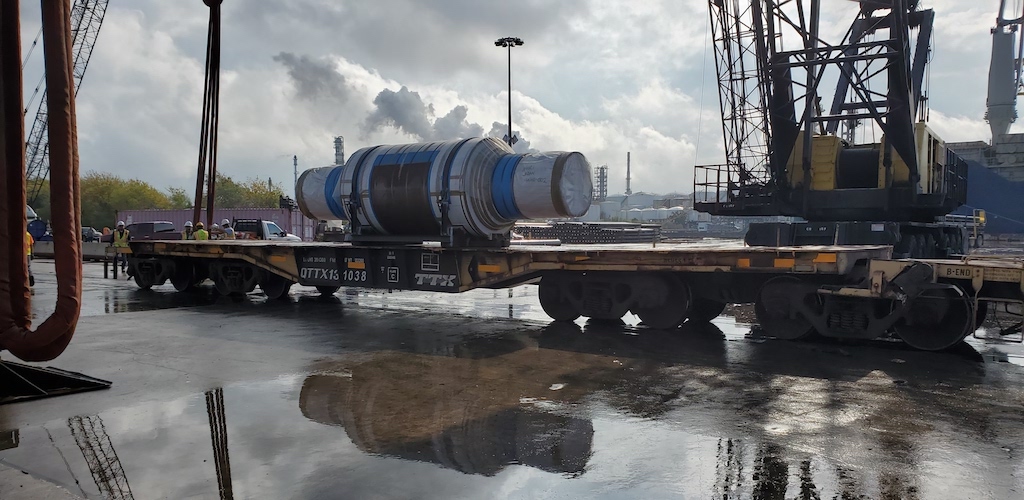 Breakbulk handler Project One Logistics has delivered a backup roll to a steel mill in Texas from the port of Houston.
The outsized cargo had a total weight of 100 tons, and was delivered to the port aboard a roll-on, roll-off vessel. The roll was then stored at the port for three months, awaiting client confirmation.
"The backup roll has been loaded by crane on to a rail car from the port, welded the piece delivered to final jobsite at a steel mill by rail, which took around 14 days to arrive at the destination," a spokesperson for Project One Logistics said.
Based in Houston, Project One Logistics focuses on breakbulk transportation to and from the US and Mexico and is a member of the XL Projects network since 2019. XLP is an exhibitor at Breakbulk Asia.