---
Jan 04 | 2021
An industry round-up of 2021 outlooks and expectations
by Sven Hermann
What will it take to innovate and compete in the next 10 years? Our article series examined some of the most important technologies and digital trends companies already face, such as platforms, blockchain, IoT, 5G and mixed reality. But who can say for sure what will disrupt breakbulk business and project logistics over the next decade? No one, 2020 definitely showed us again a dramatic example of your so-called VUCA world—volatility, uncertainty, complexity and ambiguity.
But even if there`s no guarantee companies should use and develop their power to predict. Companies have to monitor potential sources of disruption and tomorrow`s possible competitors. Leading with decision-driven data analytics becomes more and more a critical strategic issue. But as we know leaders should be good listeners too. Great leaders recognize knowledge and wisdom are not gained by talking, but by listening. So in front of this last article I asked different market experts like Joerg Breker, co-author of the previous ones, about their outlook for 2021 and their number one and potentially disruptive technology for this decade. And maybe I will ask these questions in 10 years to a specific market AI oracle with the power to predict we can`t imagine now. Let's see what the future holds.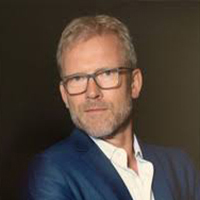 Dr. Joerg Breker, Senior Executive Expert Logistics, thyssenkrupp Industrial Solutions
Technology Outlook:
"As we described in part 1-5 of this series we already see new perspectives, possibilities and chances in logistics planning and steering of the supply chain "end-to-end". Project logistics will be empowered, processes will be enhanced and accelerated as well as costs for paper double-checks, claim and risk management, security lacks and double-work will be reduced. This is not fantasy or spinning of confused theorists, no, it is the development of digitization in logistics and supply chain management in the next decade and this is not reversible. Logistics service providers who neglect this trend won`t survive in future. It´s time for them to rethink strategies and put their strength into digitization and AI to seize their opportunities in future."
Market Expectations 2021:
"The outlook for 2021 is cautious positive due to an increased service business and more customer inquiries. Despite the effects of the Covid-19 pandemic, and precisely through the gradual reduction of the incidences achieved by the vaccination of the world's population, there is light at the end of tunnel and the chance for market growth within the year."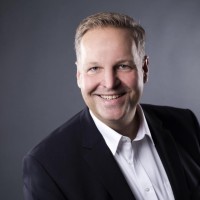 Andreas Sedlatschek, Director Global Logistics, Voith Group
Technology Outlook:
"The world's most valuable companies are built on digital platforms. They are here to stay and will lead to global standardization, harmonization, and centralization in our so far not really integrated breakbulk business. Especially for logistics providers, the question: 'How is data transparency is affecting the business model?' should be an important strategy topic in the near future."
Market Expectations 2021:
"The year ahead will open with the industry in a state of still uncertainty, but we will see a market recovering hopefully in the second half of 2021. For Voith, we are cautiously optimistic."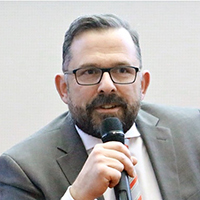 Andreas Ulrich, Head of Shipping Logistics, SMS group
Technology Outlook:
"The logistics requirements in today's world are more diverse than ever before. Future logistics will become even more global, networked and of course digital. Simple logistical activities, such as the creation of transport and export documents, are increasingly taking a back seat and will been replaced by digital solutions. Over the next years, logistics specialists will able to solve increasingly complex transport requirements only by means on the technological innovations, such as blockchain, internet of things etc. In addition, artificial intelligence will take on many tasks in logistics over the next few years, planning routes, booking transport capacities or ordering goods just in time with focus on the best delivery conditions at the most reasonable price are just a few possible scenarios."
Market Expectations 2021:
"2020 was a difficult year for the logistics sector because of the corona crisis. On the other hand, major trends such as sustainability and digitization moved more into focus. The logistics market in 2021 will remain tense characterized by high cost pressure and changing markets. Main challenges for 2021 will be therefore to provide customers with tailor-made, efficient and sustainable logistics solutions by using modern technologies to be well prepared when the markets return to normal."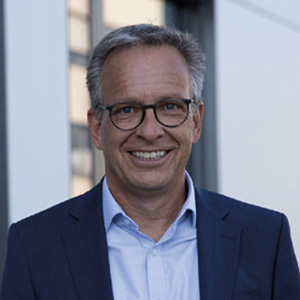 Thomas Dahmen, Managing Director, Siempelkamp Logistics & Service
Technology Outlook:
"Pay-per-use models in many sectors of our daily life will grow significantly in the near future. Also in project logistics exporters and service providers could both benefit by adopting pay-per-use models in their collaboration. This will for sure lead to an even more intensive use of internet platforms to give us all a higher transparency and a more effective utilization at incredible lower investment costs."
Market Expectations 2021:
"At the end of this extraordinary year of 2020 we realize a growing demand for service products in our wood based market already. The worldwide demand of furniture and housing products is presently on a very high level and we do expect that this will also lead to new investments in bigger projects for the wood based industries in the coming year. For the metal and transportation areas it is a bit more difficult to anticipate the forecast of 2021 but also in theses business fields we perceive much better expectations at our customers."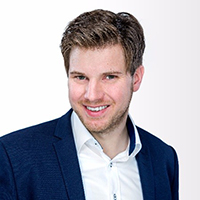 Dr. Ing. Johannes Stemmer, Director Digital Transformation, BEUMER Group
Technology Outlook:
"My favourite topic is actual platforms. I think that B2B platforms will have a significant influence on business models and operations in logistics. Especially in the service segment it will become a main issue. But not every OEM platform will be successful. There will be a market shakeout. And for project logistics in particular blockchain offers a lot of potential to optimize the temporarily interaction within the network of logistics partners. This technology will support confidence, transparency, and efficiency."
Market Expectations 2021:
"For Beumer, I`m cautious optimistic. For example the e-commerce industry will continuously grow and the demand for efficient and scalable order fulfilment solutions will stay at a high level. But our airport business seems to stay difficult for the upcoming months."
Mario Schulz, Director Project Procurement BA Metals, Metso Outotec
Technology Outlook:
"I believe that platforms are playing a very important part in the next 10 years, combined with different technologies like IoT and sensor solutions. An integrated system of suppliers, freight forwarders, carriers, recipients / clients will improve extensively the supply chain's efficiency."
Market Expectations 2021:
"I believe the upcoming year remain hard for the freight forwarding and transport sector. Tough competition for the lower amount of (big solution) projects will lead to further M&As / consolidations in the said sector. And even though vaccination is foreseen to pick up in 2021, US' President is changing and China's economy is stronger than before Covid-19, I personally believe that another global, economical down cycle will hit us at some point in the next years."

Gerd Hofmann, Director Strategic Procurement, GROB Werke
Technology Outlook:
"My favourite is AI. Because artifical intelligence is better than natural stupidity. It stimulates us to challenge our processes and operations. And by using it companies will gain more time to use the real intelligence of their employees more effective."
Market Expectations 2021:
"Already in the fourth quarter of 2020 we saw a positive development in world trade. Despite the actual uncertainties a lot of indicators give us hope that German economy will recover strongly in the second half of the year if we manage to control the pandemic with a sustainable reduced number of cases."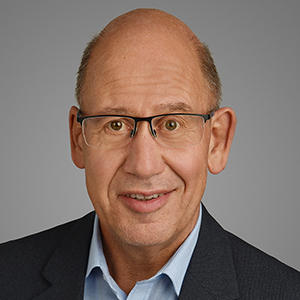 Frank Müller-Nentwig, Senior Manager Logistics, BMA
Technology Outlook:
"Despite the disruptive technologies we all have to face we are currently more worried about the increasing bureaucracy and costs of high and heavy truck transports in Germany due to new regulations. Let`s hope that automation will lead to more efficiency in the near future."
Market Expectations 2021:
"In the last weeks we saw a slightly positive tendency but it`s definitely to early to say if that will end up in a sustainable development."

Jan-Dirk Schuisdziara, Managing Director, Hansa Meyer Global
Technology Outlook:
"Platform-based business models will play a major role and transform project logistics in the next years. They will allow some players to improve their play and maybe to change the game as well. The shift to automated, efficient and agile end-to-end chains based on a selected partner network will challenge the status quo in the in industry and competitive position of every company."
Market Expectations 2021:
"Yet, while the coming year brings with it a lot of uncertainty and efforts to prepare for new projects, exciting opportunities are ahead of us if we follow up our E2E-approach and develop continuously our consulting business. The global economy and daily operations may get back to pre-pandemic levels within the second half of 2021."

Patrick Rehberg, Managing Director, PTS Logistics Group
Technology Outlook:
"I`m still convinced that Augmented Reality has the potential to change the way we see projects logistics. And it`s not only a displaying technology. It`s a new form of user interface for human interaction with machines, objects, and digital devices. A new level of process quality and efficiency seems to be possible in the next years."
Market Expectations 2021:
"One lesson we all learned in 2020 is that`s impossible to know what is coming next. The last year was already challenging and 2021 will be even more. But I`m optimistic that we find the right strategies to thrive, rather than just survive."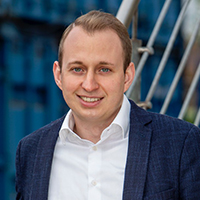 Christian Leopold, Managing Director, CHS Container Group
Technology Outlook:
"The next-generation digital project supply chains will be platform-based. Offering more transparency, flexibility, and efficiency. Therefore we working with our customers and universities especially on new platform business models for container logistics."
Market Expectations 2021:
"Of course we still will adapting to challenges of Covid-19 and it`s difficult to predict what the next 12 months could look like but one of the reasons to be positive about 2021 is the ongoing digitization trend. Combined with creativity and strong customer relationships it`s the basis for stable growth even in times of uncertainty."
This was our last article about the development of breakbulk business and the future of project logistics over the next decade. Have a look at the other articles 1-5 here:
Part 1: Sven Hermann's advice for companies aiming to be future-proof
https://www.breakbulk.com/Articles/project-logistics-2030-part-1
Part 2: Ready for the future? Single platforms, online tenders and more
https://www.breakbulk.com/Articles/project-logistics-2030-part-2
Part 3: Blockchain, a new level of efficiency in breakbulk business
https://www.breakbulk.com/Articles/project-logistics-2030-part-3
Part 4: 5G and IoT: Is Everything Going Remote in Breakbulk Business?
https://www.breakbulk.com/Articles/project-logistics-2030-part-4
Part 5: Mixed Reality: Welcome to the Breakbulk Holodeck
https://www.breakbulk.com/Articles/project-logistics-2030-part-5
About the interviewer and author of this article:
Prof. Dr. Sven Hermann is managing director of ProLog Innovation and professor for logistics and supply chain management at NBS Northern Business School.
---
Subscribe to BreakbulkONE and receive more industry stories and updates around impact of COVID-19.