---
Mar 11 | 2021
Push for Large-scale Manufacturing Within Its Borders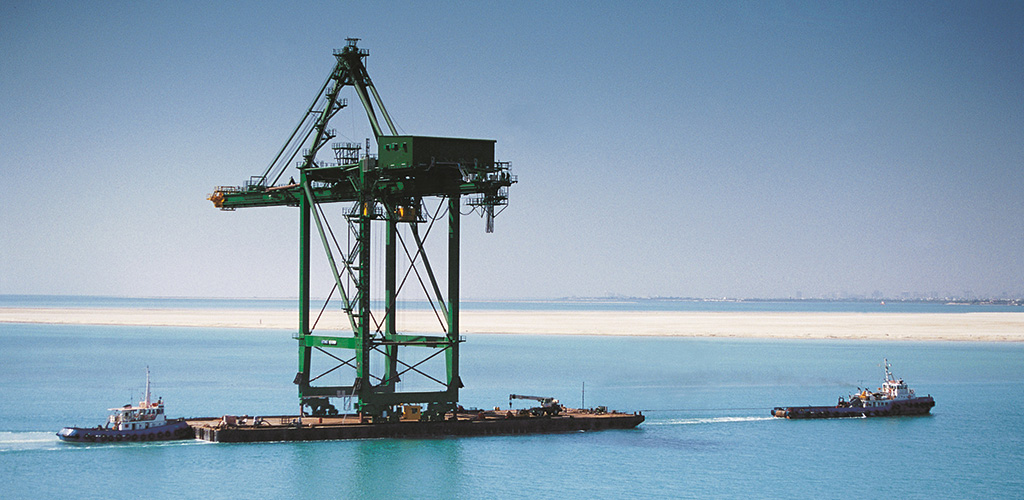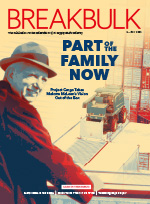 By Simon West
Although it is too early to understand the impact of Saudi Arabia's "Project HQ" on markets and companies, the new policy will not have gone unnoticed by international project logistics providers.
The Saudi government said in mid-February that from 2024, it would no longer work with foreign companies whose Middle East headquarters were located in any other country in the region.
State news bureau SPA said the measure applied to government-owned agencies, institutions and funds, and was designed to encourage contractors to set up base in the Kingdom to create jobs for nationals and boost the local economy. Foreign firms opting not to relocate could still do business with the private sector, SPA said, adding that detailed regulations would be issued later this year.
"The decision … will reflect positively in terms of creating thousands of jobs for citizens, transferring expertise and localizing knowledge, as well as contributing to the development of local content and attracting further investment to the Kingdom," Saudi Minister of Investment Khalid al-Falih said on Twitter.
Middle East-based project industry executives contacted by Breakbulk were reluctant to comment on the policy so soon after it had been announced. The measure though is likely to be seen as a ploy to gain a whip hand over its neighbor and ally the United Arab Emirates, the main logistics hub in the Gulf Cooperation Council, or GCC, and preferred regional base for dozens of international freight forwarders.
False Dawn?
Amid a pandemic-induced recession, Saudi Arabia's ambition is to lure the foreign talent and money it needs to achieve the aims of Vision 2030, a sweeping nationwide project unveiled by Crown Prince Mohammed bin Salman in 2016 to pivot the economy away from oil towards more sustainable, private sector-driven industries.
However, Ryan Bohl, Stratfor analyst for risk intelligence company RANE, said Saudi's latest tactic could fall short of its intended goal. "It is not likely that we will see a rush of contractors or companies going over to Saudi Arabia, though we will likely see companies setting up new 'regional HQs' in the future in the Kingdom if that makes them more competitive for Saudi contracts, even if the bulk of their operations remain in the UAE.
"We will also probably see carve outs for this policy, with some companies able to get exemptions as the policy evolves and it becomes clear that Saudi Arabia will not be able to strong arm companies into relocation. Overall, this policy by itself is not likely to substantially make Saudi Arabia more attractive to companies than the UAE and Qatar, but it could signal a willingness by the country to get more aggressive in its economic competition with these other Gulf states."
The new policy comes at a time when Saudi industrial activity is on the rise, enticing project logistics with a steady stream of new cargo-carrying opportunities. The government's Vision 2030 industrial development and logistics program, charged with boosting the GDP contribution of mining, logistics, industry and energy, aims to attract investments worth 1.6 trillion riyals (US$427 billion) by 2030, creating an additional 1.6 million jobs along the way.
Renewable energy is one sector poised for growth, with the government targeting 27.3 gigawatts, or GW, of clean capacity by 2024 and 58.7 GW by 2030, of which 40 GW is expected to come from photovoltaic and solar plants, 2.6 GW from concentrated solar power, 16 GW from wind turbines and the remainder from other renewable sources.
By that time, half of the country's power generation will come from renewables, with the other half derived from natural gas, according to government projections.
So-called smart cities such as Neom on the Red Sea coast are also sources of new work for service providers. A half-trillion dollars will be spent to build towns, ports, enterprise zones, sports stadiums and tourist destinations from scratch. Completion of the clean energy-powered metropolis is slated for 2025.
According to project tracking platform MEED, project awards in Saudi Arabia over the next five to 15 years are forecast to reach US$1.2 trillion, versus US$700 billion in the UAE and US$100 billion to US$200 billion each in Kuwait, Qatar and Oman.
Realistic Ambitions
Kumar Ganesan, managing director of GAC Saudi Arabia, said Saudi Arabia's ambition of leapfrogging Dubai as the main logistics hub in the Middle East was "quite realistic."
"Saudi Arabia is the largest logistics market in the GCC with a consistent growth rate of 5 percent every year. Its proximity to three continents and access to various trade routes give it a huge advantage. Like many countries, Saudi Arabia has experienced a slowdown due to Covid. But the country is in good stead to achieve its objectives and is headed in the right direction."
Despite its size and dominance in regional hydrocarbon production – crude oil remains the bedrock of its economy, contributing about two-thirds of government revenue – the country still lags behind many of its neighbors when it comes to cargo sourcing.
Peter K. Mathew, founder and managing director of Fleet Line Shipping, a Dubai-based project cargo handler that regularly ships to Saudi Arabia, said the Kingdom's oil and gas industry still relies heavily on imported machinery and components, much of which is routed or controlled in Dubai.
"Saudi Arabia is yet to have heavy engineering and industrial fabrication companies like we have in the UAE," Mathew said. "As part of the Kingdom's 2030 vision, we could expect such industries in the near future, but it will take some time for them to catch up to the UAE in terms of manufacturing and infrastructure capabilities."
Once that happens, the supply chain's center of gravity could start edging towards Saudi. "We could see many logistics companies, especially asset owners such as transport and crane companies, increasing their presence in Saudi," Mathew said.
Operators are already sensing opportunity: the Ministry of Investment claims the number of foreign transport and logistics companies setting up business in the Kingdom rose by 47 percent in 2019.
Change of Model
As heavy-duty manufacturing gains more momentum, it will rely less on imports from other states in the GCC, driving companies in the region to adapt their business models. "We have definitely witnessed a shift, with an increasing number of firms opting to migrate their fabrication to Saudi," said Colin Hindley, CEO of Agility Iraq.
"This has been prompted by developments in infrastructure and manufacturing capabilities in the Kingdom, enabling companies to reduce their costs by manufacturing in Saudi Arabia, and at the same time utilize strong logistics infrastructure and trade agreements with the GCC and other countries, North Africa for example, to export the material fabricated and make it cost effective."
While some global operators choose to build up offices and representatives in Saudi Arabia, others, such as Bertling Logistics, see joint ventures as a valuable way to keep in with the growing market.
The Hamburg-based project cargo specialist announced in January it had teamed up with Saudi transport and trucking company Al Khaldi to provide logistics services to customers in the Kingdom. Al Khaldi-Bertling Logistics, headquartered in the eastern city of Al-Khobar, began operations on Feb. 1.
The joint venture's Operations Director Adel El Said told Breakbulk the venture would focus on newly awarded and prospect projects in the oil and gas sector, including refinery and drilling rig moves inbound and outbound, desalination plants and non-oil and gas related energy industries such as solar and wind power.
"Bertling has been active in Saudi since the early 1990s, and has always handled transport to and from the Kingdom. Due to the manifold new business opportunities arising in Saudi following the Vision 2030 program, we decided to enter the market again with our own local office, but together with a strong local partner at our side," he said.
Setting a Trend
Al Khaldi-Bertling Logistics follows other recent joint venture agreements, including Bollore Logistics' Riyadh-based venture with Saudi transport firm Bahri to provide end-to-end logistics services throughout the Middle East, and Panalpina's partnership with Al Rushaid.
According to Agility Iraq's Hindley, the Saudi government is taking "positive steps" in improving the ease of doing business in the country, making it increasingly attractive for logistics companies to set up operations.
Ganesan at GAC also pointed to a more business-friendly environment, claiming the government was driving private-sector growth by cutting red tape through its digitalization plans and simplifying administrative processes.
A Ministry of Investment brochure that tied in with the Project HQ announcement, quoted by news agency Reuters, laid out additional perks for companies that move their headquarters to Saudi Arabia, including zero corporate tax for 50 years, potential favoring for government contracts and a 10-year waiver on mandatory quotas to employ nationals. As it stands, the country's Nitaqat system gauges the number of Saudi employees in a firm's workforce against the number of non-nationals, leading to strict hiring policies that can create headaches for service providers.
"The winds of change are blowing rapidly in Saudi Arabia," Ganesan said.
Colombia-based Simon West is a freelance journalist specializing in energy and biofuels news and market movements in the Americas.

Image credit: GAC